Cyber Monday Vegas Deals (+ Casino Deals)
Black Friday Vegas Deals
I do not get particularly excited about any travel or Vegas deals unless they have a huge amount of value proposition. With that being said, many deals for travel during Covid-Times seem to have more flexibility, which is a good thing. Black Friday Vegas Deals, Cyber Monday Vegas Deals, and Casino Deals are enjoyable to follow, and I have tried to list a couple with above-average value.
While discussing Black Friday Vegas Deals, if you are interested in non-casino-focused deals and a comprehensive selection of travel deals, I strongly suggest you refer to the master list of travel deals at God Save The Points.
WORK IN PROGRESS
Cyber Monday and Black Friday Vegas and Casino Deals
I plan on updating this article as I notice other decent offers. Some of the best deals "pop-up" as flash sales, or are somewhat hidden from plain sight. Refer back, and note the "updated on" date below. Also, be sure to give any feedback in the comments or tell us about the best deals you have found.
Perhaps, this isn't really a "master list," but more so a list of deals that caught my eye.
Full disclosure: some of these deals use affiliate links that pay TravelZork a commission on completed purchases. Other deals (for example: Wynn, Circa, Golden Nugget, Sterling Caviar) are not affiliate links — but decent and important enough to share).
Article Last Updated: 30 November 2020 15:45 PST
Black Friday Vegas – Hotel Deals
Two types of Black Friday Vegas deals excite me, no resort fee deals and suite deals. While room rates in Vegas have plunged during Covid-19 it's not as common to find a reduction or waiver of the resort fees that can often approach or even be more than the room rate.
Golden Nugget Las Vegas
This is a pretty amazing deal (called: "The Biggest Deal") because it has NO RESORT FEE. Besides, it includes a $25 per day resort credit. Considering that the resort fee is usually more than $34 per day, this offer has extreme value. On the lower end of the spectrum, room rates are $49 per night (just under $56 per night). But, don't forget, your $25 per day resort credit per day. Effectively, you are getting a room with all taxes and fees for $26 a day. This rate is good for booking through December 31st of 2021. That's right; you can book this deal for the entire 2021 year. Just be sure to reserve by December 4, 2020. (Also note the terms of this deal: Cancelations and revisions to this reservation must be made 24 hours prior to arrival date.)
Caesars Properties In Las Vegas
Caesars has rates as low as $29 during their Cyber Sale. Honestly, that is not so exciting unless you have Diamond (or above) Caesars Rewards Loyalty Program Status which gets you a waiver of the resort fee. This can also be accomplished via Status Matching (Hotel to Casino Status, Casino to Casino Status) or by purchasing a FoundersCard Membership. Are you confused about how to obtain casino status? Be sure to visit the TravelZork Facebook Group. We are more than happy to discuss the best approach to obtaining status.
What can be a great opportunity, are some of the Caesars Suite Escapes rates. Since, nothing says Las Vegas like staying in a suite. Not to mention, no city has hotel properties with more suite options at all budget levels. Once again, pay close attention to the resort fees if you can not get them waived.
You'll want to focus on CYBER SALE 2020 and also SUITE ESCAPE. Both are good for stays until October 31, 2021. Be sure to book prior to the 7th of December.
Great Deal – Large RIO Suite
Of special mention are the CARIOCA SUITES ($62 !!) with two queen beds at RIO All-Suite Las Vegas Hotel and Casino. This is a great suite that is larger than 1000 sq/ft with a separate bedroom and two queen beds. Most suites only have one king bed in the bedroom, so this is a great property and a great suite for families.
You can find Caesars Offers on their website at:
All Deals for Caesars Properties That Are Active
Suite Escape Options at RIO

CYBER MONDAY – Caesars Update

The Caesars Rewards Loyalty Program Cyber Monday Sale runs through Tuesday (12/1) at 12am PST. Savings go up to 50% and in some cases include a $50 food and beverage credit! The Cyber Monday Sale is valid on stays reserved before 12/1 and for future hotel stays through 10/31/21. Vegas Cyber Monday Sale – Get up to 45% off hotel stays + $50 F&B Credit. Book now.

Caesars Properties in Atlantic City

Atlantic City Cyber Monday Sale – Get up to 50% off hotel stays + $35 F&B Credit (2 Night min). Book now. (Reserve your stay before 12/1/2020 and get up to 45% off hotel stays through 10/31/2021.)



Start the time of your life ahead of time. 🎉

Anyone who reserves a room for December 28th can check in as early as 3PM on December 26th.

That's two extra days, on us.

Book now: https://t.co/wvhV4w6al7#WorldsEarliestCheckIn #CircaLasVegas pic.twitter.com/pTdHQbvzjB

— Circa Las Vegas (@CircaLasVegas) November 25, 2020
Circa Las Vegas has a pretty neat promotion. If you book a room for opening night ("the hotel opening night" — December 28th), you get to check-in early. Two days early, wow, that's some early check-in. As they say, "Start the time of your life ahead of time." If you missed our vid from ("the casino") opening night, be sure to check it out and subscribe to our YouTube page.
Wynn Las Vegas | Encore Las Vegas
Not a huge amount of excitement by the Wynn Online Offers. The maximum discount is 40% off Resort Rooms, effective for stays until April 21, 2021. This can be as low as $109 + taxes + fees. Remember, the daily resort fee for this property is a steep $45+tax. Want a better option for Wynn? Submit a request via TravelZork Travel for a Wynn stay with extra luxury benefits.
Cyber Monday – THIS IS COOL – Wynn
Taste the World at Wynn Package
Book on Cyber Monday or Travel Tuesday and receive a $150 per day credit to experience a special Chef's Tasting menu at Elio, the newest restaurant from Chef/Partners Enrique Olvera and Daniela Soto-Innes, or with Chef Min Kim at the Forbes four-star rated Mizumi. (As I mention below, I am a bit "perplexed" about this deal; please do let us know if you have had success booking it.)
"For those who book a stay at the Wynn Las Vegas on Travel Tuesday, you will get special tasting by the WORLD'S BEST FEMALE CHEF, Daniela Soto-Innes. The award-winning chef opened her latest restaurant with partner, Enrique Olvera in the middle of the global pandemic: Elio, a contemporary Mexican concept which they dub the bad brother of their incredibly popular NYC restaurant, Cosme – but more like a club."
Available when you book a stay at Wynn Las Vegas on Cyber Monday (11/30) and Travel Tuesday (12/1) Valid for travel Thursday-Sunday, from December 25 to January 31. (Note: The link brings you to the Wynn Offers Page.)
I am a bit perplexed how to book it exactly, or if perhaps it won't show up until "Travel Tuesday." In any case, it came from a very reliable source so I have included for folks to "hunt down" the details. Another option, also see Two Nights, $200 Dining Credit.
Cosmopolitan Las Vegas – BOGO Deal
Cosmo has a promotion featuring buy one night, get one night free. This offer needs to be booked by December 1st and is good for travel through February 28, 2021. I am not going to mention resort fees again, but be aware.
"The Cosmopolitan presents the Meet Curiosity Halfway offer featuring a Buy One Night, Get One Night On Us deal for a multitude of room types ranging from approachable luxury to suites with private terraces and breathtaking skyline views. The coveted BOGO limited time offer is perfect for a winter retreat or holiday gifting for a friend as travelers can enjoy a variety of elevated experiences, the resort's world-renowned Restaurant Collection, the iconic rooftop Ice Rink, and more."
Station Casinos
There is a multitude of offers at Station Casinos. What is most interesting to me personally are the "suite deals." These deals are offered on select suites at Red Rock Casino Resort & Spa and Green Valley Ranch Resort Spa & Casino. You will have to "hunt" for some of the best deals, and also be aware of resort fees. Ok, I lied, I mentioned resort fees again.
Las Vegas Cyber Sale
-Up to 40% off Las Vegas Rooms
-Up to $50 Dining Credit Per Stay
-50% Off Suite Upgrade Rates*
Stay Nov. 25, 2020 – March 31, 2021
Luxury Suites Cyber Sale
-Up to 40% off Luxury Suite
-$250 Dining Credit Per Stay
-Roundtrip Airport Transportation
-VIP Check-In
-Butler Service
-Welcome Amenity
Stay Nov. 25, 2020 – March 31, 2021
Cyber Monday Atlantic City – Hotel Deals
There are numerous deals for Atlantic City. As always, be aware of the total price including any fees. Tourist and resort fees often make the "best deals" substantially more expensive.
Caesars Atlantic City Properties
Atlantic City Cyber Monday Sale – Get up to 50% off hotel stays + $35 F&B Credit (2 Night min). Book now. (Reserve your stay before 12/1/2020 and get up to 45% off hotel stays through 10/31/2021.)
Golden Nugget Atlantic City
Golden Nugget AC Cyber Monday, book by midnight. Book our Best Available Rate and receive ONE $20 Food Credit Voucher Lowest rates are around $78 with a tourism/resort fee, plus you get a $20 voucher. So, a solid $58'ish rate.
A Sweet Suite Deal at Hard Rock Atlantic City
Hard Rock Atlantic City has a pretty decent deal for their Apollo Suites on limited dates. You will have to book this sweet suite deal by December 7th. Some of the features of an approximately 900 sq/ft Apollo Bay View Suite include:
King Bed Master
Separate Living Space
Soaking Tub & Full Shower
Keep in mind, there are still taxes and fees, so it's really not $129 but more like $165'ish.
Borgata Atlantic City
Many know that Borg (aka Borgata Atlantic City) is a TravelZork favorite. These deals are somewhat a "yawn," but not the worst. They might be valuable to someone who desires a midweek stay in AC. Also, do NOT forget about the current status match program at Mlife Casinos.
Shop November 30 – December 5
Offer valid through April 2021!*
Use Offer Code: CYBER20
Fiore Suite 10% OFF + $20 Dining Credit Monday – Sunday
Classic Room 10% OFF + $20 Dining Credit Monday – Sunday
Black Friday – Other Deals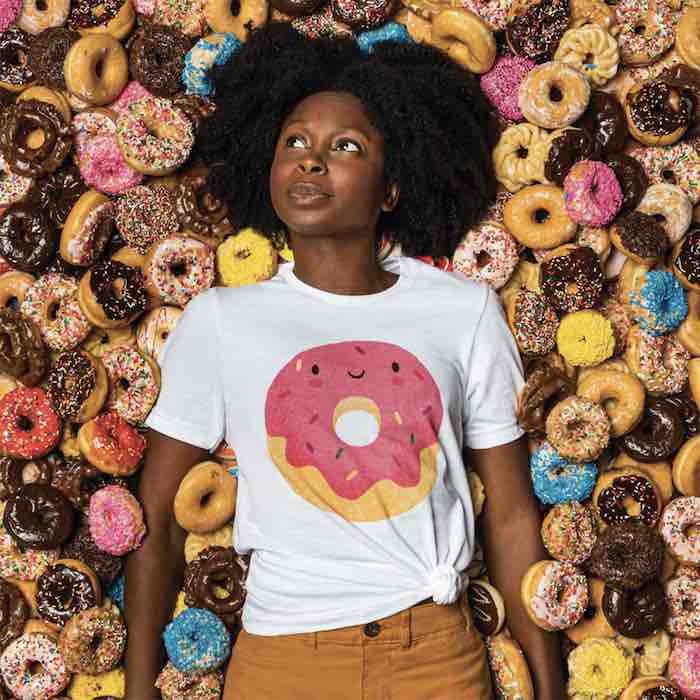 Cool Artist Stuff and Casino Stuff
Up to 60% off — November 27-30
Cool stuff from independent artists. Redbubble will be running up to 60% Off from 27th November until the 30th of November 2020. There are many things with a casino and gaming theme, including shirts, stickers, masks, posters, and phone cases.
Redbubble was born in 2006 in Melbourne, Australia. The dream was simple. Give independent artists a meaningful new way to sell their creations. Today, we connect over 700,000 artists and designers across the planet with millions of passionate fans. A brave (and dare we say stylish) new world of self-expression.
Cool Artists Including – Hogand2cent
These peeps are great, and also be sure to check out their epic YouTube page. Lots of gambling inspired merchandise. Be sure to check it out!
Robert Graham 30% off – No Exclusions
+ Free Bandana Facemask Offer
Update Cyber Monday – Robert Graham Up To 60% Off
Everyone needs a "Vegas shirt." I have always loved Robert Graham. They also have a pretty exceptional "no exclusions" deal for Black Friday. We know, some of these shirts will cost you more than a week at Flamingo Las Vegas. But, you might find a few discounted "gems" that you can then get another 30% off on. These shirts really do wear well, and I have over a dozen, many that are years old. The t-shirts are also very high quality, though a bit "pricey" for t-shirts.
Of special note is THE #WEARABLEART MASTER ARTISTS SERIES.
"In celebration of our 20th Anniversary, Robert Graham created a capsule collection of sport shirts and more featuring iconic artwork from Van Gogh Museum Amsterdam and LeRoy Neiman. Each style intertwines elements from art world masterpieces with the attention to detail Robert Graham has become synonymous."

#WEARABLEART
I am really in LOVE with the skeleton head silk sport shirt. It's a Van Gogh original, how can you not love that?
"Limited Edition sport shirt features a crystal-outlined Head of a Skeleton with a Burning Cigarette, originally painted by Van Gogh while studying at the art academy in Antwerp in 1886. The front is equally dramatic with tonal black-on-black embroidery and an Almond Blossom silk jacquard."
Shop The Sale Items – Robert Graham
Update Cyber Monday – Robert Graham Up To 60% Off
Caviar
This is nowhere near as good of a deal that I shared years ago when TravelZork first launched. Sterling Caviar is one of the best farm-raised caviars in the world. I've been a fan forever. It is pricey, and they do not discount like they used to. This deal presents some value, but nothing that overexcites me "Buy 3 Royal Caviar (50g) & Get 1 Free Royal Caviar (30g) For Free an $84 Value." Still, this is never a bad way to celebrate the holiday season.
Cyber Monday Caviar – It Gets Better!
CYBER MONDAY 25% OFF ROYAL & SUPREME CAVIAR
Use Promo Code: Cyber2020
Visit Sterling Caviar to order. This is a "while supplies last" offer.
Interested in caviar and inflight service? Be sure to check out:
First Class Airline Caviar Service – Introduction
First Class Airline Caviar Service – The Comparison
That's It?
OK, I promise some more—especially a deal or two for Atlantic City, and maybe even a London deal or two. (Update: Atlantic City deals have been added as of Cyber Monday.)
---
Some FAQs
Vegas and Casino | Black Friday and Cyber Monday
What Is The Best Black Friday Vegas Hotel Deal?
The Golden Nugget Las Vegas Deal — "The Biggest Deal" is exceptional.
Why? No resort fee, ability to cancel (24 hours in advance), and a $25 daily credit. You truly get a room for around $26 per day (with all taxes and fees) at one of the nicest properties in Downtown Las Vegas.
What a great online store for AWESOME Vegas clothing and Vegas Shirts?
Robert Graham has an incredible selection of clothing that is perfect for your Vegas or casino trip.