Cancelling Or Rescheduling Trips? Las Vegas?
Here's a dramatic statement that may or may not be true. The current disruptions are a sign of things to come in Las Vegas. Are You Cancelling Or Rescheduling Trips To Las Vegas?
A current view of the Fountains of Bellagio show with the F1 construction. pic.twitter.com/JCY3lWggS3

— Arash Markazi (@ArashMarkazi) September 29, 2023
The scene above is construction building the grandstands for the Las Vegas Grand Prix in front of the Bellagio fountains. This is what much of the Vegas Strip looks like between Treasure Island and The Cosmopolitan as the city gets ready for the F1 race next month.
A weird power outage briefly turned off the slot machines in Harrah's earlier tonight (h/t @FanaticVegas) pic.twitter.com/lzjA1Ulm7k

— Las Vegas Locally 🌴 (@LasVegasLocally) September 18, 2023
In addition to the roadwork, MGM Resorts and Caesars recently dealt with cyberattacks. One of the attacks hit visitors hard.
Caesars Entertainment quietly took care of the situation. The issues at MGM Resorts Las Vegas were a bit more convoluted.
The problems were shared on social media for more than a week. There were many frustrated by this when staying at MGM properties. The attack will apparently cost the company at least $100 million.
Plus – Hotel Room Rates Are High And Continue to Increase
On top of these issues, hotel room rates are high and continue to increase. October is a heavy convention month with the Global Gaming Expo (G2E) and SEMA (auto parts). These are two of the biggest conventions/expos of the year, and hotel rooms are expensive.
I was speaking with a friend who was planning on visiting but didn't want to deal with the headaches, people, and prices.
Like many locals, I've reduced my visits to the area over the past couple of months. That will change with G2E next week, but I do have a secret plan of attack.
What About You?
Have you changed plans to visit Las Vegas this year?
Sound off in the comments here or wherever you read this.
Busy Event Calendar Will Continue
For the past few years, the casino and hotel operators in Las Vegas have spoken gleefully about the busy event calendar. We've shared these reporting earnings so often that I've stopped including it because the topic is repetitive.
Casino and hotel operators like Las Vegas hosting big events from an F1 race to the Super Bowl because this increases visitation and hotel room prices.
These events help the executives make more money for their corporations. This fills their pockets with more money as top-tier executive officers receive bonuses as some of their compensation is tied to stock prices.
Visitation To Las Vegas Continues To Rebound
Visitation to Las Vegas continues to rebound after the Covid-19 pandemic. The number of visitors in Las Vegas in August was up 4% compared to last year, according to the Las Vegas Convention And Visitors Authority.
Hotel room rates, especially on the Vegas Strip, are also on the rise. This should continue as the city hosts big events and conventions return.
When you add holidays, there are fewer slow days than ever, which means there aren't as many cheap or complimentary hotel rooms available in Las Vegas.
A Sample Of Big Upcoming Events
Here are a few big events and holidays taking place during the next few months off the top of my head:
November: Las Vegas Grand Prix, Thanksgiving
December: NFR (Rodeo), Christmas, New Year's Eve
January: New Year's Eve, CES, MLK Day
February: Super Bowl week, President's Day
This doesn't account for the residencies and touring concerts that will be taking place in Las Vegas until February.
How will you navigate future visits to Las Vegas with the possibility of higher room prices and fewer comps?
---
Also, be sure to join the ZorkCast Group on FaceBook.
This is the Facebook group to continue the conversation from the ZorkCast podcast and TravelZork website. Feel free to start a conversation related to anything TravelZork or ZorkCast.
---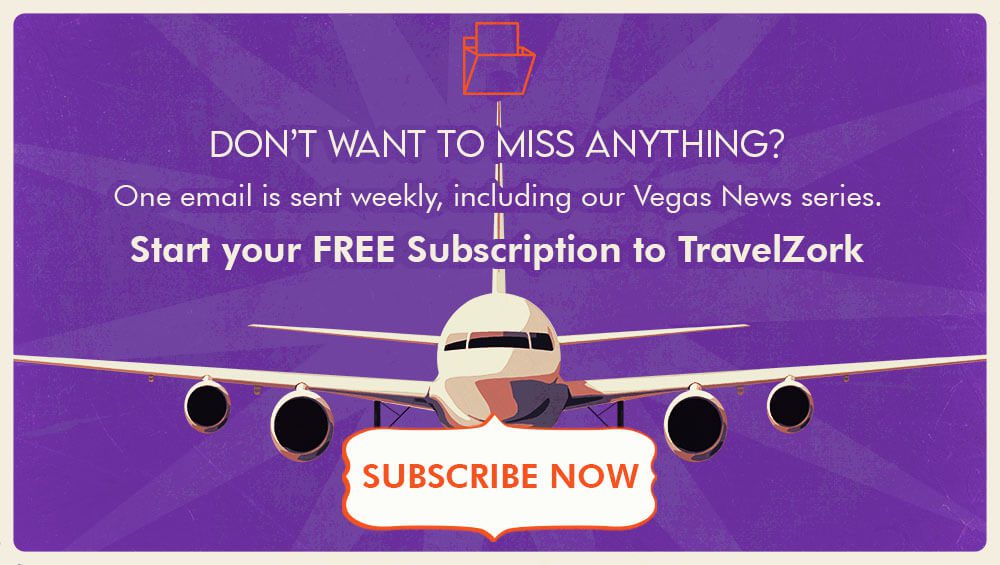 ---