Photograph ©2017
Harvey Enokida
| Inside Okatshe at the Tropicana Atlantic City
"Secret" Entrance and Whimsical Space – Jose Garces' Okatshe
My friend and I were going to use expiring comps at the newly renovated Fiesta Buffet at the Tropicana, but when we saw the long line, just an hour before they closed, we started to look for other options. After perusing the Okatshe menu (posted outside the Olan Restaurant) we found the hidden door in the back of the Japanese candy shop and walked into a large and whimsical space, set up like an Izakaya (informal Japanese gastropub) in an alley of Tokyo. (Note : Okatshe does not open until 4pm.)
Photograph ©2017 Harvey Enokida | Secret Entrance for Okatshe Photo (note :
CoachKitty
)
We received a clipboard with a paper menu to check off what we wanted and the server was more than happy to answer our questions about ingredients and portion sizes. The service was excellent. When we finished dinner, we talked with the cheerful person manning the candy shop, where all the authentic Japanese candy is for sale.
Photograph ©2017 Harvey Enokida | Bonzai and Manhattan at Okatshe
We each started with a specialty cocktail. I had the Bonzai ($12), a vodka and grapefruit based drink that was very tart, but complimented the rich and salty menu items I chose. My friend had a Masataka's Manhattan ($14) which featured a delicious candied cherry.
Photograph ©2017
Harvey Enokida
| Okonomayaki Fries, Chashu Buns, Scallops, Ramen at Okatshe
Buns, Pork, and Yakitori
My friend had the Chashu Buns ($10) and a small order of Chashu Pork Ramen ($12). The buns were pretty good, but the ramen was just okay. Although many reviews I read said that the ramen was bland, that's how my friend prefers it and he thought the ramen was a little spicy.
We split Scallop Yakitori ($15), which came with two dipping sauces, which were scrumptious.
I had the Edamame ($7) which was perfectly seasoned and not too greasy and the Okonomayaki Fries ($12): A pile of potato fries, layered with a white sauce and a teriyaki reduction, crispy fish crumbles and jalapenos. Who wouldn't like a French Fry Sundae? My only criticism is that the teriyaki sauce was cold on a warm dish. It would have been better if the sauce was heated up before going on top of the fries.
I Will Visit Again
Outside of a casino, the prices would be considered high, but inside a casino, they are reasonable (Don't even get me started as to why restaurants inside casinos in Atlantic City are more expensive than they would be otherwise). We had two specialty cocktails and five dishes that were satisfying for under $85. I will visit again (with or without comps), which is my highest rating for a casino restaurant.
Happy Hour
Note: Okatshe has a late night Happy Hour from 10pm to 2am (close). Sake and Beer are discounted and Maki and Small Plates are $6.
The Details
Okatshe at the Tropicana Atlantic City
Located in: Tropicana Atlantic City, Casino Level, South Tower
Address: 2831 Boardwalk Atlantic City, NJ 08401
Phone: +1 609-340-4053
Hours:
Sunday: 5 PM – 11 PM
Thursday: 5 PM – 11 PM
Friday: 5 PM – 1 AM
Saturday : 5 PM – 1 AM
TRAVEL DEALS
Waldorf Astoria Las Vegas – Suite Escape Stay 2 nights and get the 3rd night on us.
IHG (Intercontinental, Holiday Inn, Crown Plaza) Stay in the Moment 25% off sale

Buy a festival ticket from StubHub, receive 15% off your next concert ticket purchase.
Give the gift of entertainment through StubHub!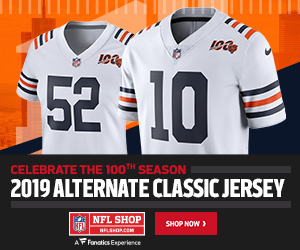 Advertisement - Privacy and Cookie Policy Disclosure