[Note : This is the second blog post by my daughter Yael. The words and pictures are 100% hers. I have taken the liberty of adding some site notes at the end of the post, for clarity. — baccarat_guy]
Kyoto, what a wonderful place.
Ever heard about how the Japanese are extremely polite to everyone? Well that is very true, especially in Kyoto. They treat you with an unbelievable amount of respect. If only everyone in the world was as polite as they are. Their niceness rubs off on you!
Kyoto is all about history. I went on a day tour around Kyoto and it was absolutely breathtaking. Everything is so beautiful, the architecture and their nature in general. I went to the enchanting Ninomaru Palace, the majestic, magnificent, and magical Golden Pavillion in Kinkaku-ji, and many other fantastic and beautiful historical sites.
Kyoto – Manga Museum 
The next day I decided to have more of a relaxing day and just enjoy Kyoto, but I still had one place left on my bucket list to go before we went to Tokyo the next day. I got to go to the Manga Museum! Some of my friends would have killed to go there! It was so cool.
I got to see some pretty cool manga art, look at manga books, and have a Japanese caricature artist draw me in manga style. If you didn't know, Manga is the style that is in Japanese cartoons.
The Best Sushi Ever!
To end a great day, I went out for sushi with my Dad. Saying that it was the best sushi that I've ever tasted is probably an understatement. The food was to die for! The chef cooked right in front of us. He even made his own wasabi! I had fatty tuna for the first time and my father had 2 different types of sea urchin.
[Note : while all of our food in Japan was amazing, Yael is actually referring (above) to breathtaking sushi experience at the Michelin Star Sushi Aoki in Tokyo. While in Kyoto we had the pleasure to dine at The Ritz Carlton, Kyoto's signature Japanese restaurant Mizuki. Below, is a photo compilation from that dinner and sake pairing taken by me. The Ritz Carlton, Kyoto is a luxury hotel chain in the Marriott International Hotel Portfolio. Thanks! baccarat_guy ]
Sadly, I couldn't stay in Kyoto forever. Next, my Dad and I traveled to Tokyo, Japan where a whole new adventure started…
Kyoto Tourist Details and Notes
Ninomaru Palace
"Ninomaru Palace consists of five connected separate buildings and is built almost entirely of Hinoki cypress. The decoration includes lavish quantities of gold leaf and elaborate wood carvings, intended to impress visitors with the power and wealth of the shoguns. The sliding doors and walls of each room are decorated with wall paintings by artists of the Kanō school."
Golden Pavillion in Kinkaku-ji
"Kinkaku-ji ("Temple of the Golden Pavilion"), officially named Rokuon-ji ("Deer Garden Temple"), is a Zen Buddhist temple in Kyoto, Japan. The garden complex is an excellent example of Muromachi period garden design. The Muromachi period is considered to be a classical age of Japanese garden design. The correlation between buildings and its settings were greatly emphasized during this period. It was a way to integrate the structure within the landscape in an artistic way. The garden designs were characterized by a reduction in scale, a more central purpose, and a distinct setting. A minimalistic approach was brought to the garden design, by recreating larger landscapes in a smaller scale around a structure."
The Kyoto International Manga Museum
"The Kyoto International Manga Museum is located in Nakagyō-ku, Kyoto, Japan. The building housing the museum is the former Tatsuike Elementary School. The museum opened on November 25, 2006. Its collection of 300,000 items includes such rarities as Meiji period magazines and postwar rental books. The museum is a public-private partnership of Kyoto Seika University and the city of Kyoto. The city provided the building and land. The university operates the facility under the oversight of a joint committee."
LINK (English) to the museum
Additional note on Manga:  "Manga are comics created in Japan, or by Japanese creators in the Japanese language, conforming to a style developed in Japan in the late 19th century. They have a long and complex pre-history in earlier Japanese art. In Japan, people of all ages read manga. The medium includes works in a broad range of genres: action-adventure, romance, sports and games, historical drama, comedy, science fiction and fantasy, mystery, suspense, detective, horror, sexuality, and business/commerce, among others. Although this form of entertainment originated in Japan, many manga are translated into other languages, mainly English."
Note: Updated 6 March 2019
TRAVEL DEALS
Waldorf Astoria Las Vegas – Suite Escape Stay 2 nights and get the 3rd night on us.
IHG (Intercontinental, Holiday Inn, Crown Plaza) Stay in the Moment 25% off sale

Buy a festival ticket from StubHub, receive 15% off your next concert ticket purchase.
Give the gift of entertainment through StubHub!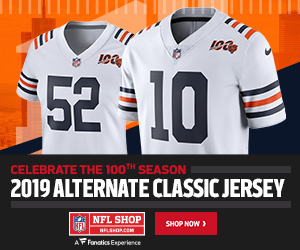 Advertisement - Privacy and Cookie Policy Disclosure