Las Vegas Predictions
It's a new year, and there's a lot to look forward to in Las Vegas. There will be a lot of moving and shaking behind the scenes in 2021. On the front lines, the general population will continue to deal with the daily effects of coronavirus. Businesses, however, will be looking to the future. This brings us to our Las Vegas Predictions for 2021.
Whatever normal may become as the year moves forward there will be a new Las Vegas when the masses return. Some will be good and some will be bad. That's life. Let's take a quick look into the possibility of the near future in Las Vegas.
---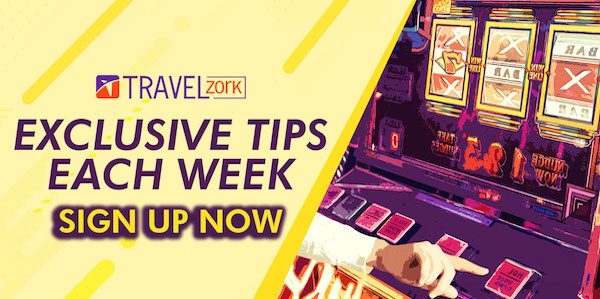 ---
Coronavirus Swoon Continues
Yeah, duh. We get it but this has to be reiterated. It doesn't appear as if coronavirus is going away anytime soon. The vaccine that so many people want before traveling seems like it won't really impact the masses until the second half of the year.
Las Vegas will continue to be slow and different for a while as entertainment and conventions remain on hold.
This could still be a great time to visit for someone willing to travel. The great deals from the fourth quarter of 2020 should continue through the winter and spring.
I've always been a fan of Las Vegas but that was accelerated during the last recession. I was able to stay at luxury properties for the price of budget properties. The value properties were comp'd or as close to free as can be.
Being able to see a different side of Las Vegas took my passion in a new direction. I was able to enjoy the things I already enjoyed and could finally explore new places and things that may have been out of reach at the time.
This impacted my life outside of Las Vegas too. I'm lucky to have had the opportunity to explore different things in like. I'm a more well rounded and possibly smarter person for it. We can debate the latter another time.
Casino Sales
-Las Vegas Predictions
There should be a handful of casino deals in 2021, and I can't wait to see some new blood in the market. Resorts World and Virgin/Mohegan Sun opening could be just the beginning.
Caesars has said they intend to sell at least one Vegas Strip property by the summer. My guess isn't far from the rumors from the past year. I expect the company to sell PLANET HOLLYWOOD Las Vegas Resort to Hard Rock International. The company purchased the rights to the Hard Rock Las Vegas name last year. I also think Caesars will sell Bally's to Bally's at a deep discount.
The Tropicana saga will continue and there will at least be a new casino operator with Penn National Gaming only operating M Resort in Las Vegas. The real estate company that owns the land could sell too but real estate deals don't excite me.
The Cosmopolitan is still on the market. Some casino corporations are looking to buy properties at a discount. That won't likely be the case with the Cosmopolitan as Blackstone has put a lot of money into transforming the property over the years.
Few existing casino companies have funding for this kind of upgraded luxury project so there could be a land/operator deal in the works. Blackstone already this kind of joint venture with MGM Resorts. Perhaps they team up to run another deal.
Red Rock Resorts (AKA Station Casinos) seems happy with the revenue from the casinos it reopened. I wouldn't be surprised to see Palms and the other properties sold so the company can focus on the properties that are already working.
Palms could fetch the same amount of money as Texas Station, Fiesta Rancho, and Fiesta Henderson combined. I think Palms will be sold to a new operator in Las Vegas and Boyd could pick up at least one of the locals casinos they seem to do so well operating.
New Sportsbook Operators
-Las Vegas Predictions
2020 was a year of consolidation for Las Vegas sportsbook operators. William Hill purchased CG Technology and Caesars purchased William Hill. The two companies operate similarly but separately.
New casino openings and existing casino sales will bring a slew of new sportsbook operators to Nevada in 2021. Hard Rock and Bally's operate their own sportsbooks. Betfred will operate the sportsbook at Virgin.
Resorts World once said they'd operate the sportsbook themselves but I think they'll actually lease the space to a different operator. My guess DraftKings will operate the sports bar and book at Resorts World. There's some logic in how I get here.
I think the Nevada Gaming Commission will change laws to allow remote account setup. This should increase the amount of money wagered. In turn, the state will see more tax revenue from sports betting.
When the change happens, online sportsbook operators FanDuel and DraftKings will finally enter the market. I think that will happen in time for one of these companies to operate the sportsbook at Resorts World.
FanDuel has a deal with Boyd Gaming already and I expect those sportsbooks to be transformed to FanDuel operations.
Oh yeah, Boyd Gaming sold Eldorado casino in Henderson. This could be an entry point for a new sportsbook operator that relies on remote account setup. Looking forward to 2021, the potential Marnell casino in Henderson could also be attractive to a sportsbook operator.
Nevada Gets Some Kind Of Lottery
Lost tax revenue is going to be a big deal for Nevada this year. As previously mentioned, allowing remote sports betting registration could lead to more tax revenue.
Another way the state could increase tax revenue is to legalize the lottery. In theory this could generate oodles of tax money for the state. I don't know the legalities of it but the time might finally be right to move forward with some form of lottery in Nevada.
New Construction
-Las Vegas Predictions
I think there will be some land sold on the cheap and there will be new construction. Station Casinos could flip some of its properties and finally build Durango Station since they seem focused on the locals market.
The land once planned for Wynn West will be sold on the cheap and might be developed in the future. Fontainebleau may be sold again. A new owner could finally implode the building to make room for a new property in the future.
The Killers move on from Imploding The Mirage. Sorry.
There are a handful of possible projects like the Atari and Majestic hotels that could start construction later this year when more tourists and conventions return to Las Vegas might begin returning to Las Vegas.
Streamlining Expenses Will Suck For Las Vegas Visitors
All businesses have been reinventing themselves to deal with coronavirus. Every casino operator raves about streamlining expenses during earnings calls. It's amazing that it took a global pandemic for some to start focusing on reducing expenses.
Companies like MGM Resorts were already starting to use automation to replace humans and that will continue and expand to other operators. The MGM 2020 plan will continue and the move to digital will continue.
Boyd Gaming and other companies are stoked at how well they've done focusing on profitable customers while reducing efforts to less profitable guests.
Players club deals and benefits will shrink for bargain hunters that just visit casinos because they're so inexpensive. I look at this similar to how drink monitoring systems impact bartop video poker.
Some people won't be able to get comp drinks for minimal money spent. This doesn't hurt me much since I usually max bet and play at a decent speed. Other players can't get comp drinks by playing quarter hands at a snail's pace anymore. I expect the same from other parts of the casino.
Cost-cutting is like a drug for bean counters. Expect the trend of reducing expenses to continue in Las Vegas. The real impact won't take place until business bounces back so enjoy the deals while you can.
Image Credit (2021): Jude Beck on Unsplash
Image Credit (New Year Predictions): @LasVegasUK
---
---