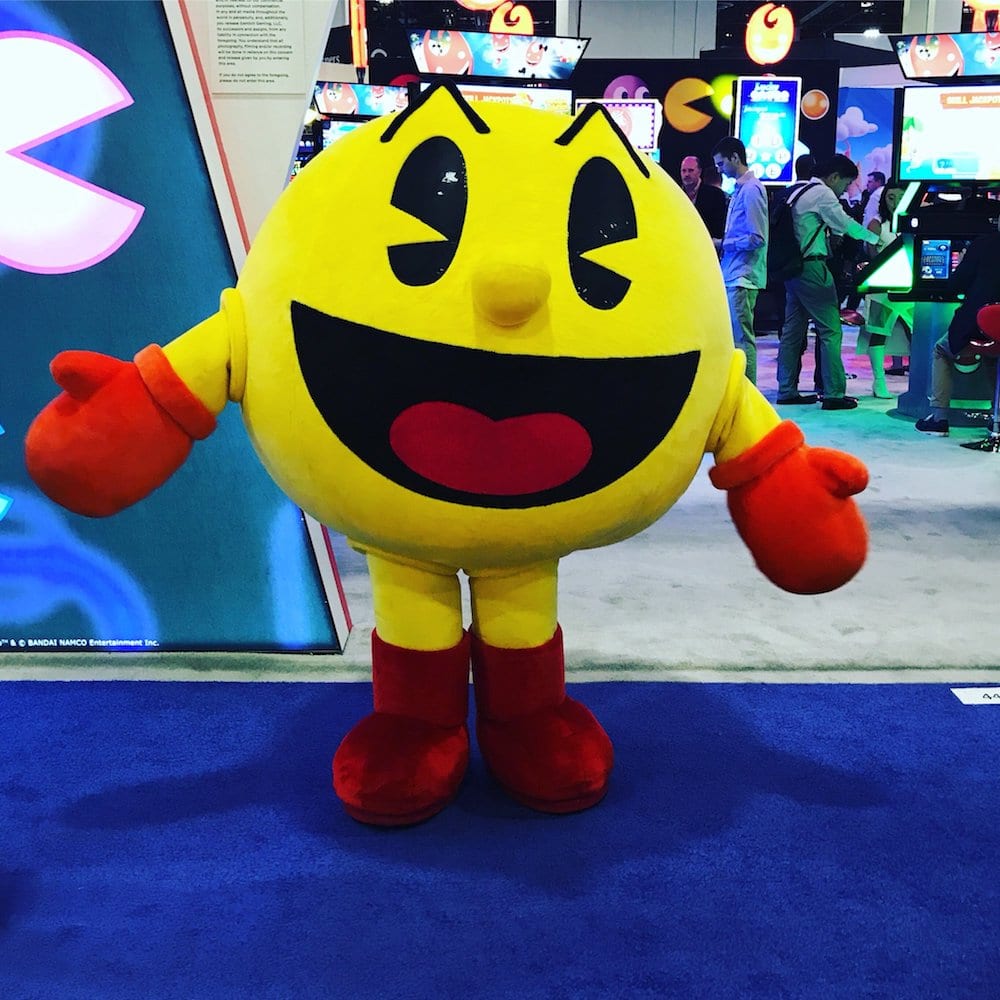 What a week! The Global Gaming Expo (G2E) was a blur. That blur sparked many memories both inside and outside of the expo itself. I'll share thoughts on G2E another day. Let's direct attention to the Vegas News focusing on casinos sold!
As expected, there was some big news dropping while many people in the gaming industry and media were at G2E. I was taking a coffee break at the expo when news of MGM Resorts selling two casinos dropped. The week is still fuzzy. I have no idea when anything else happened.
My rough estimate is that there was news before and during each day of the expo. I don't think anything happened after G2E besides a steak with a couple of podcasters. There might be pictures but I'll let them share that. Let's jump to the casino sales news that is less exciting than I would have hoped.
Bellagio Sold!
Technically, MGM Resorts sold Bellagio this week and will lease the casino from Blackstone. Yawn. MGM Resorts will still operate Bellagio. Nothing changes except the land ownership, so perhaps this does not really deserve to be considered as casinos sold.
Officially, MGM Resorts "Announced Agreement To Monetize Bellagio Real Estate Assets." The fancy-sounding deal is that MGM Resorts created a joint venture with Blackstone Real Estate Income Trust for the land. The deal values the real estate of Bellagio at $4.25 billion. MGM Resorts will receive a 5% equity interest in the joint venture and cash of approximately $4.2 billion.
The sale of Bellagio and Circus Circus (we'll get to that in a second) begins a shift to an "asset-light" business. The only real estate the company still owns is MGM Grand, MGM Springfield, 50% of CityCenter. They also own 68% of MGM Growth Properties, which is a real estate investment trust.
By forming this joint venture with Blackstone, owners of the Cosmopolitan, MGM Resorts has another real estate partner. According to the press release, they could sell more assets in the future.
"The Company (MGM Resorts) anticipates opportunistically monetizing and/or unlocking value from the abovementioned remaining real estate portfolio in a measured manner that maximizes value creation for its shareholders and broader constituents."


Hustle The Balance Sheet
Perhaps Blackstone and MGM Resorts will partner on another deal. The money generated from the Bellagio and Circus Circus sales won't go to improve any of their properties.
Why make a better experience for customers when you can hustle the balance sheet? The money will pay down debt and go to shareholders. Yawn. These sales are meaningless for MGM Resorts customers. So let's move on.
Here are a few stories if you'd like to read more about the deals:
MGM Resorts announced the sale of Bellagio and Circus Circus together so they could promote this asset-light initiative. The sales of the two properties are very different.
Bellagio was just a land deal. The Circus Circus deal includes two casinos, land, and neighboring festival grounds. Phil Ruffin, owner of Treasure Island, paid $825 million for everything. He already has a rough idea about what he plans to do with the property.
Ruffin plans to keep the property these as it is. He's going to renovate Slots-A-Fun. Ruffin wants to keep Circus Circus as a budget/family property and won't upgrade the hotel rooms. The goal is to keep rooms affordable and upgrades will increase prices.
It appears as is the Circus Circus RV park will be closed. The festival grounds will become some kind of entertainment complex. The complex will be done with a partner. Ruffin told the Las Vegas Sun "That's what we'll be pursuing, and it could be a billion-dollar deal.
It appears as though the Treasure Island management team will also be the team for Circus Circus. This could be a good thing for gamblers as TI has some of the best gaming on the Vegas Strip.
The Circus theme isn't for everyone but the gambling experience could be really good. If they offer 3:2 blackjack, good video poker, cheap gambling, solid booze comps like Treasure Island, this could make this a destination.
He could make Slots-A-Fun similar to the new section of The Linq which would appeal to more than just families. I've talked myself into being curious about Circus Circus for the first time ever.
Treasure Island

Casino Review | Good Blackjack And Cheap (or comp) Macallan At Treasure Island Las Vegas
Treasure Island | A Vegas Story for the Ages
Treasure Island Hotel Review
Rumor Of The Week: Tropicana Might Be On The Market
During its last earnings call, Penn National Gaming said they were happy with the Tropicana being the only property on the Vegas Strip. They also mentioned possibly looking for a partner to develop some of the Tropicana land. Well, they might be looking for more than just a partner for 35 acres of land.
According to Stiffs & Georges they've had a change of heart about Las Vegas. J.P. Morgan analyst Joseph Greff says Penn National Gaming "does not view having an LV Strip presence as an imperative." Alrighty then.
It appears that there's interest in the land that could continue to the casino and hotel. It sounds like Penn National Gaming is waiting for an offer they can't refuse. Casino.org has similar information from another stock analyst. We should hear more when Penn National Gaming reports earnings in the next few weeks.
Caesars Rewards Promotions
The Caesars Rewards Loyalty Program is very actively offering promotions to get more Diamond level customers. They have a slew of promotions so forgive me if I've shared some of this before. There's a 2x Tier Credit promotion for October. There's also a 20% Tier Credit Bonus for 2020 for the rest of this year.
Every Sunday in November guests in Las Vegas can earn a Vegas Golden Knights Caesars Rewards card. All you have to do is earn 20 Tier Credits on a Sunday. After earning the point, just visit the Caesars Rewards counter for a new limited edition card above.
While we're at it, the Vegas Golden Knights signed a marketing deal with IGT. There isn't too much detail on this deal. I'll wait to see if there's anything interesting to report in the future.
TravelZork This Week
Learning Video Poker Strategy at a Video Poker Bar
Quick Hits
The casinos sold and rumor of a future sales are the big news this week. As always, there's a lot more happening in Las Vegas. It seems as though there are new multiple limited engagements announced every week now. Let's start the Quick Hits with news on how one of those engagements is doing.
---
Want direct access to casino news, casino reviews, narratives, loyalty programs and video poker? Visit our casino/Vegas section directly at CasinoZork. Join the thousands of people who read TravelZork every month! Sign up here for one email per week updates. (Email is sent weekly on Monday afternoon Eastern Time, and includes our popular weekly Vegas news series)