Vegas News April 10, 2022
A Tale Of A Low-Mid Roller
We're going to open today with a short tale of a low-mid roller (me) enjoying the casino fallout from the Covid-19 pandemic. The past year of comps reminds me of getting the most out of the last great recession in the late 2000s.
The Cosmopolitan was my favorite casino on the Vegas Strip before Covid-19 and it's still my favorite. I love the vibe and always have fun eating, drinking, and gambling. My appreciation of Cosmopolitan grew over the past year. Unfortunately, my spend over the years wasn't good enough for comps until last year.
Cosmo Staycations
You may have noticed that I've been spending two to three nights a month at the Cosmopolitan the past 12-13 months. Here's a two-second room tour if you're not familiar. These became a monthly favorite for social media when I was staying at the hotel.
Prior to Covid-19, my offers at Cosmopolitan were for a few bucks a week and maybe a food discount. Never a comp room.
I'm not a high roller or big spender at the property so I was enjoying the offers of good cash and food along with comp rooms as long as I could. Well, it appears as though the jig is up.
From Comp to Discounted Rate
My latest offer was for discounted rooms instead of complimentary. GASP! I knew the offers wouldn't last forever.
Every casino operator is expecting 80% or more occupancy this month and even more as the summer progresses. It was only a matter of time before my gambling, and mostly solo dining budget would allow me the comp rooms.
For the time being the weekly free play and dining credit are still available. I'm grateful I was able to take the luxury property up on their offers and will continue to do so as long as they last.
History Repeats
I had a similar experience during the last great recession. I enjoyed the best offers of my life. The offers took me from properties like Gold Coast and Flamingo to The Venetian and Encore.
It was great to be able to afford hotel rooms at the luxury properties for the same price (free or deeply discounted) as the lower to mid-range properties. I look at the past year in a similar light.
Las Vegas Hotel Occupancy Continues To Rise
Hotel occupancy for the year is continuing to rise and big events like BTS this weekend and conferences like NAB returning will keep demand and prices high. You know the prices are getting high when the local newspaper notices it.
I haven't had a regular hotel that offers comps on the Vegas Strip since I first moved to Las Vegas and was still a Caesars customer. I would rather be a big fish in a small (less luxurious) pond than a small fish in a big (luxurious) pond.
It's been a while but it's probably time to start exploring other casino-hotel options on the Vegas Strip for my budget. My focus on the Vegas Strip is because 90% of visitors I know never leave the area. It's time to see where I can get the best bang for my buck next.
I'm sharing my story because this change will impact many other mid-rollers. Black chip players should be fine but those of us who play red and green chips may see drastic changes to our offers.
The casino corporations start reporting earnings for the first quarter in a couple of weeks. I'm expecting record-breaking revenue and profits for some of the casino operators.
The more profitable these corporations are, the less they need to entice less profitable customers. This is just something to be aware of looking towards the rest of the year.
Let's get to the Vegas News!

Palms officially announced its opening day as April 27. Guests can book rooms beginning April 28th. Read more here.
There's nothing new in the Palms press release. The only major change I've been reading about is to the sportsbook which should be operated by William Hill. Read more here.
A few people asked if Ghostbar would be reopening. The answer for a couple of months has been yes. We now know it won't open until the summer. Read more here.
BTS Invades Las Vegas
The BTS takeover of Las Vegas is underway. It's been pretty amazing to watch. Here's a video from the first night of four shows. The audio isn't great but it will give you an idea about what they do if you're not familiar.
BTS has a fountain show at Bellagio. Read more here.
Below is a video of the BTS show at Bellagio. More people should be taking pics/vids from this angel – especially at night.
---
Also, be sure to join the ZorkCast Group on FaceBook.
This is the Facebook group to continue the conversation from the ZorkCast podcast and TravelZork website. Feel free to start a conversation related to anything TravelZork or ZorkCast.
---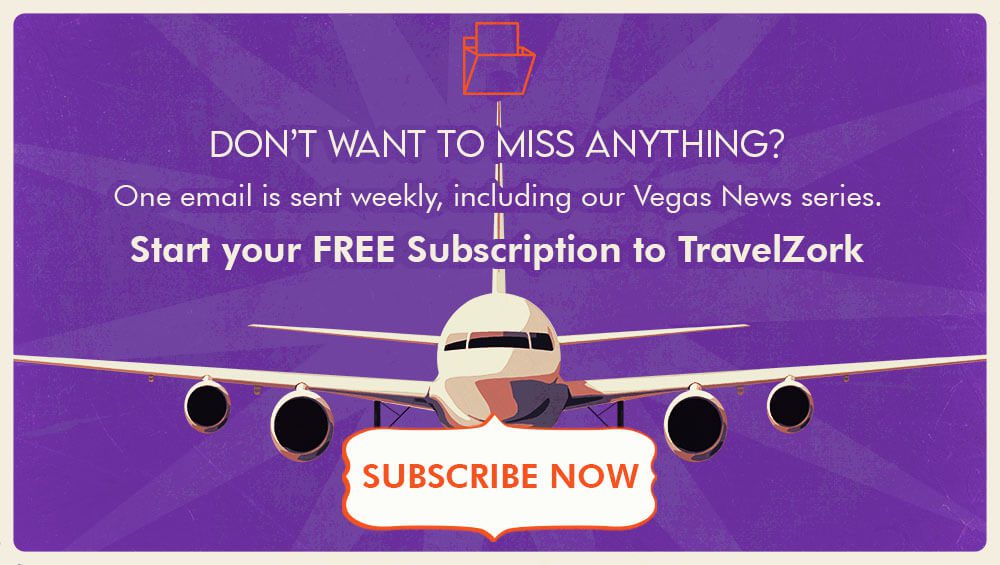 ---