Vegas News April 13, 2023
Earning Season Is Almost Here
Earnings season is almost here. This reporting period is when casino corporations report first-quarter earnings. The companies will also share some plans moving forward. Though, wouldn't you rather dream of a new Tiki Bar in Las Vegas?
As usual, Boyd Gaming will kick off the earnings season. Unfortunately, the company may not have much news for Las Vegas when it reports on April 26. The company usually spends most of the calls boasting about how they're increasing revenue from certain customers.
MGM Resorts and Caesars should have some news when they report earnings on May 1 and 2, respectively. In fact, we already have a preview of some things we might here during the calls.
Las Vegas Grand Prix – SHOW ME THE MONEY!
Caesars is already dropping info about how much money it will gain due to the Las Vegas Grand Prix. During the last earnings call, the company expects about a 5% bump in revenue from the F1 race. That could be about $25 million more, according to an analyst referenced in this blog post.
MGM Resorts will certainly mention the Bellagio room renovations we recently shared. Since the company no longer owns Bellagio's real estate, they probably won't be asked if it will be sold. Read about that here.
Both articles reference a non-Caesars asset sale in the future. One reference is to a "megaresort," and the other mentions a possible real estate deal. I won't speculate, but it could be a while before there's a deal announced.
My limited knowledge of the financial markets leads me to believe that securing funding for a major purchase like a casino or land in Las Vegas still isn't easy. I expect to hear a lot of "no comment" or "not at this time" when discussing possible acquisitions.
Let's get to the rest of the news in and around Las Vegas.

Las Vegas Quick Hits
Tiki Bar
Golden Monkey Tiki Bar is replacing Genting Palace at Resorts World. No surprise, I haven't heard a word good or bad about this restaurant. Read more here.
The folks at TravelZork are "slightly" obsessive about Tiki Bars and The Stardust Resort.
Tiki bars got their start in Las Vegas in 1960, when Aku Aku opened at the Stardust Resort and Casino. In 1962, Don the Beachcomber, who is largely credited with laying the foundation for the tiki bar craze, opened an eponymous tiki bar at the Sahara Las Vegas — that bar definitely felt more I Dream of Jeanie than tiki. But by the '80s, both tiki bars had closed. In 2001, the Venetian Resort tried to revive tiki with the Taboo Cove, but the bar closed just four years later.

Eater Las Vegas – Las Vegas Gets a Fifth Tiki Bar, This Time on the Las Vegas Strip


Speaking of Resorts World, after about 10 visits, I finally checked out the food court restroom. It's a vibe, man.
40th Year! Minor-League Baseball Team
This year marks the 40th year that Las Vegas has been home to a minor-league baseball team. You may be familiar with the Las Vegas Aviators who play across the street from Red Rock Casino. Read more about Las Vegas baseball here.
Does a Harlem Nights Casino sound like fun? One could, but probably won't be built near anything of interest. Read more here.
Vegas Golden Knights playoff tickets are on sale now. Read more here.
---
Also, be sure to join the ZorkCast Group on FaceBook.
This is the Facebook group to continue the conversation from the ZorkCast podcast and TravelZork website. Feel free to start a conversation related to anything TravelZork or ZorkCast.
---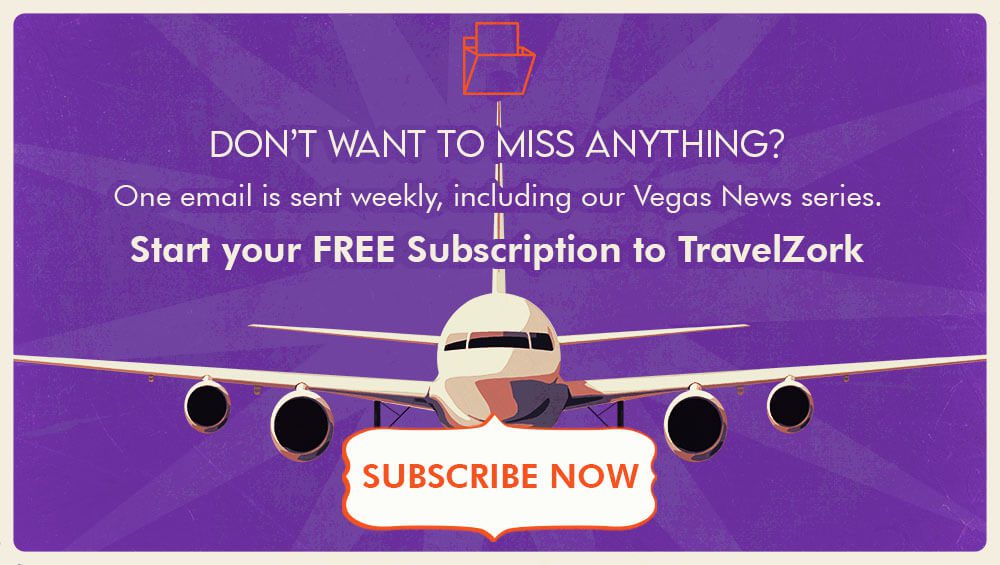 ---