Vegas News April 3, 2022
Formula One Coming To Las Vegas
The big news in Las Vegas this week was the confirmation that Formula One will start a three-race deal next year. The Las Vegas Grand Prix will take place on and off the Vegas Strip. Here's a look at the 3.8-mile course.
The first race of three will take place on a Saturday night in November next year. The exact time and date have not been announced but it seems as though the race will begin at 10 pm local time. The Saturdays before and after Thanksgiving have both been rumored as being the date of the race.
Nevada officials are expecting 170,000 people to visit during whichever weekend the race takes place. Clark County says the visitors will occupy 400,000 hotel room nights and there will be a $700 million economic impact.
Formula One is a popular and still growing sport in the US. The race in Austin, TX last year had 400,000 people over three days. The Miami Grand Prix is "limiting" ticket sales to 240,000 over three days for its first race this year.
This is a fairly expensive sport for fans to attend. Tickets for the race in Austin last year were expensive. This year, tickets for the first Miami race are ridiculous.
Prices Will Be Insane
Formula One Coming To Las Vegas
Tickets and hotel rooms should be insane for Las Vegas. Based on the renderings (like the one above) the makeshift road course will have seats on the Vegas Strip sidewalks. Somehow the Vegas Strip will remain open for visitors to go from casino to casino.
I'm really looking forward to seeing race cars going 200+ MPH down the Vegas Strip. While many will visit Las Vegas to see the race in person, I think the best way to watch the race will be on TV. This will allow me to see all the twists and turns of the race as well as the different parts of the large racecourse.
You can read more about the race from Formula One here.

A lot happened in Las Vegas this week but this drone video through Circa is one of the most fun things I saw. Since so many people asked, yes, the drone was asked to show ID before flying through the casino and out to Stadium Swim. Enjoy the video below.
Have you ever flown through a casino?

Thank you to the entire team at @BlazeAirMN for taking flight at Circa and capturing this work of art. 🎥 #CircaLasVegas #DTLV pic.twitter.com/ZQZTFZRYjC

— Circa Las Vegas (@CircaLasVegas) March 28, 2022
BTS is taking over Las Vegas this month. We already know the band sold out four shows at Allegiant Stadium just to fan club members. The group will be making the most out of their time in Las Vegas. You can read about the BTS exhibit here and see even more plans here.
The NFL Draft will take place on April 28-30. There will be traffic due to numerous street closures. Read more here.
The NFL Draft is free, but you need to use the NFL OnePass app to enjoy the activities at the Draft Experience. Read more here.
Forbes wrote about Comedy making a comeback in Las Vegas. The article focuses on Wynn but could have included MGM for the Aces of Comedy series at The Mirage and one-off shows at Park MGM and more. When I moved to Las Vegas there was barely any live standup. It's great to see so many more funny people in town. Read more here.
MGM Resorts sold off their old Picasso art last year and invested in some new art pieces. Read and see more here.
MGM Resorts is releasing some Jabbawockeez show NFTs. If this doesn't make your head hurt, read more here.
Miranda Lambert is doing a residency at Zappos Theater inside PLANET HOLLYWOOD Las Vegas Resort beginning Sept. and continuing into April 2023. Read more here.
Caesars will report earnings on May 3. This should be an eventful call as the company said it should have a casino sale announcement in time for earnings. Read more here.
The off-strip Artisan hotel was sold. Read about the deal here. You can read about the possibility of this becoming a "cannabis-friendly" hotel here.
The next Nevada Gaming Control Board meeting happens this week. You can see a full agenda here. A couple of things stood out to me – William Hill will operate the sportsbook at Palms again, and the Western Hotel is looking for a slot machine license.
There's a "vision" to build an arena and entertainment district across the street from Silverton. Read more here.
Boyd Gaming changed its rewards program to Boyd Rewards. There are no changes, but you can read more here if you have nothing better to do.
In February, Nevada had another month where casinos throughout the state won more than a billion dollars. This was the 12th month in a row for such a milestone. Additionally, visitation through the airport increased. Read more here.
The Las Vegas Convention and Vistors Authority released its Executive Summary this week. You can see the full report here.
The Average Daily Room rate in February was $149.52. This was up 52.5% from 2021 and 15% from 2019. Weekend hotel occupancy was 87.5% in February. This is slightly lower than 2019. This article from Bloomberg may shed some light on why hotel prices are so high.
Look for hotel room rates to increase through the summer as more people hit the road for vacation. Remember, as demand for paid hotel rooms increases, there will be fewer comp rooms. If you're considering visiting Las Vegas this summer, you may want to put comps on hold now to be safe.
We are really proud of ZorkFest, our team, and incredible speakers and podcasters. Thank you, Basic Travel Couple, for the very kind words about the ZorkFest 2021 Conference in this Bloomberg Businessweek article.
---
Also, be sure to join the ZorkCast Group on FaceBook.
This is the Facebook group to continue the conversation from the ZorkCast podcast and TravelZork website. Feel free to start a conversation related to anything TravelZork or ZorkCast.
---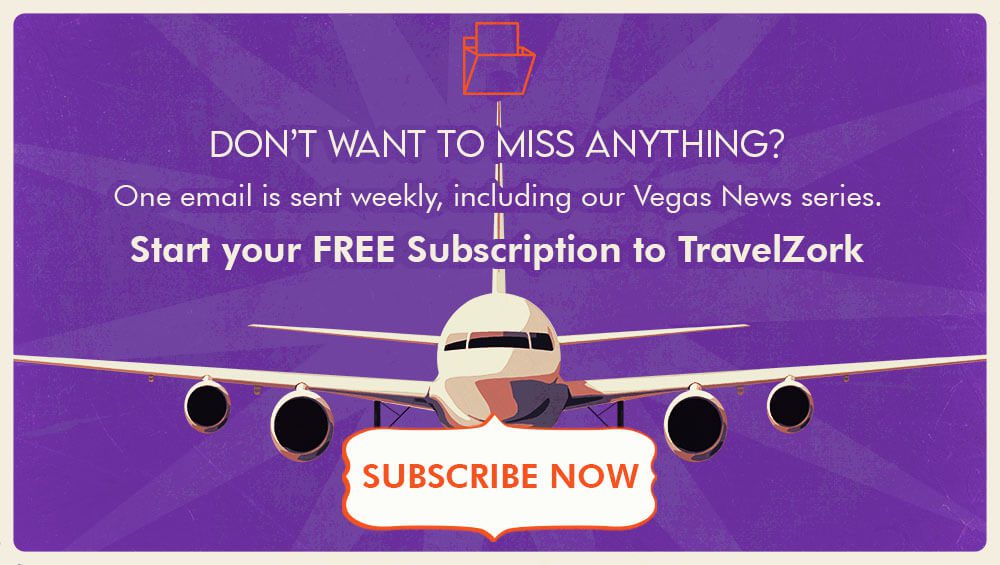 ---