Vegas News August 1, 2022
Vegas Monsoon
You may have heard that it rained ("Vegas Monsoon") in Las Vegas last week. You can see pics and details here.
While it poured in parts of Las Vegas, my part of town was mostly dry. I shared a picture of the courtyard next to my apartment after seeing water rain down on the Circa sportsbook.
Rain in Las Vegas is weird. It barely rains most of the year except in July and early August. When it rains, it's a lot. However, the rain in Las Vegas may only hit small areas.
This is typically known as Monsoon Season. There are short, heavy blasts of rain that pop up sporadically throughout the month. I didn't realize Monsoon Season was a thing until I moved to Las Vegas. It's real, and it's not fantastic. You can read about the Nevada Monson Passage here.
The weather report for the next week has a chance of rain every day. It could rain, but it may not. There could just be clouds above all day. It's annoying.
I love the early mornings after the rain when it's cool and there's a little humidity. I can only enjoy this before Las Vegas heats up and it feels heavy and moist when going outside.
This should be done soon and hopefully, the casinos are ready for whatever water comes their way.
I like discussing the weather almost as much as parking and resort fees. Let's get to the news in and around Las Vegas!

Las Vegas Quick Hits
The Las Vegas Convention and Visitors Authority released its monthly executive summary for June this week. The chart above is just part of the report. You can see all of the data here.
This report gives a good snapshot of monthly visitation along with hotel room occupancy and prices. Hotel room occupancy in Las Vegas in June was 82.7%. That's up versus last year but down by 9% against 2019.
Meanwhile, the average daily hotel room rate in Las Vegas continues to soar. The average rate for hotel rooms in June was $156.92. That's not only an increase of 22.7% against last year but it's 30.3% higher than in June 2019 when there were more people visiting Las Vegas.
Stock analysts have been pointing to lower room rates in July. I'll believe it when I see it or hear about it during earnings calls for the next couple of weeks. That doesn't seem to be the case yet.
Boyd Gaming reported quarterly earnings this week. You can see the press release and financials here.
Boyd's revenue in Las Vegas appears to be strong as usual with record-setting profit margins in downtown Las Vegas.
The company continues to rid itself of its least profitable customers at its Las Vegas casinos. This is why profit margins continue to increase.
Hotel room bookings remain ahead of last year and the company says July looks good but didn't share specific information.
While Las Vegas business is good, it isn't strong enough for the company to reopen Eastside Cannery. The company says it will remain closed. There are no plans to sell it or demolish the casino. For the time being, Sam's Town is satisfying customer demand for that part of town.
Speaking of demolishing casinos, Station Casinos continues to move forward building new and improving existing properties. Red Rock Casino is getting renovated and adding restaurants such as a new location for Lotus of Siam. Read more here.
Vital Vegas isn't saying Station will sell Sunset Station and Santa Fe Station, but he is asking the question. See the tweet here.
You can now eat brunch or dinner inside the Bellagio Conservatory and Botanical Gardens. The idea of eating in public is strange to me but it seems as though at least one group enjoyed it. Read more here.
A Bruno Mars bar will be going into the Lily space at Bellagio. Read more here.
After months of rumors, the Adele residency will take place at Caesars Palace Las Vegas later this year and into next year. Read more here.
Tickets for the Adele shows on the secondary market are selling for 10x the obscene amount people are paying to see Bruce Springsteen. Read more here.
Rumor is that Floyd Mayweather and Conor McGregor are discussing a rematch of their fight in 2017. Read more here.
A couple of weeks ago we shared details that Hard Rock won't open until 2025. Now comes word that The Beatles Love will remain at the casino until the end of 2023. Read more here.
The Hard Rock deal to purchase The Mirage included the use of the name for a short time. If I had to guess, Hard Rock will keep The Mirage's name until the property is close to a grand reopening as Hard Rock Las Vegas in 2025.
It looks as though F1 will finally announce that the Las Vegas Grand Prix will take place from Nov. 16-18 next year. The Thanksgiving weekend date floating around is only a range of "late November" that F1 shared at its initial press conference. For what it's worth, this is still a rumor. The info from SBJ hasn't been confirmed by F1 either. Read more here.
Cabinet of Curiosities and its hidden speakeasy are now open at Ballys Las Vegas. See and read more here.
Las Vegas is getting an XFL team. There's no name and the team doesn't have a home venue yet. Read more from the XFL here.
Tacos El Gordo opened a new location somewhat near the south end of the Vegas Strip. Read more here.
This looks fun. Silverton is looking for "Retired Shelf Elves" for its BAD ELF pop-up holiday bar. Read more here.
So many people love when Las Vegas casinos have liquidation sales. Now there's a full-time store dedicated to selling old items from casinos and other businesses. Check out the website for Liquidation Nation here.
---
Also, be sure to join the ZorkCast Group on FaceBook.
This is the Facebook group to continue the conversation from the ZorkCast podcast and TravelZork website. Feel free to start a conversation related to anything TravelZork or ZorkCast.
---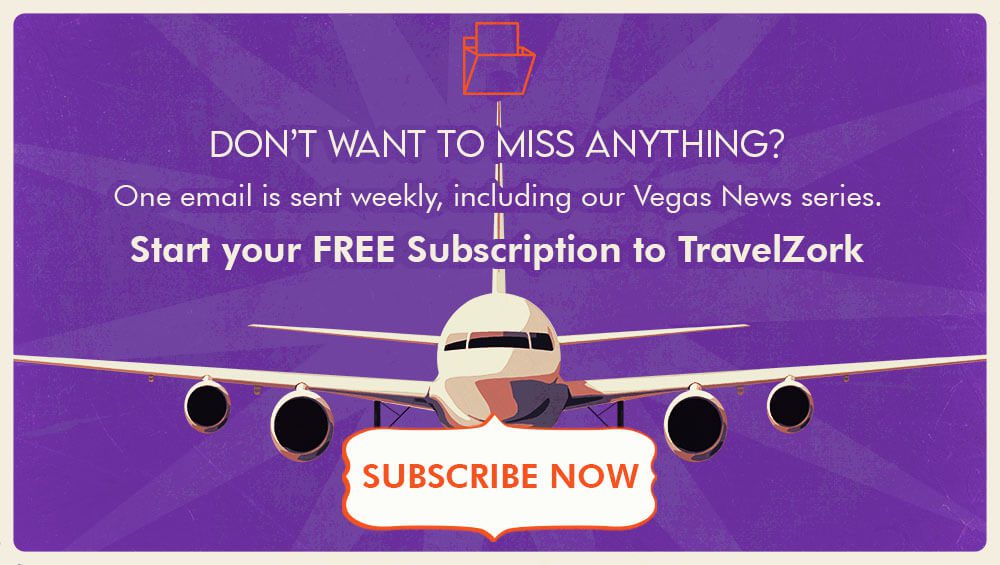 ---