Vegas News August 22, 2021
We can't talk about Las Vegas without starting with a COVID-19 update. (Ya know, before we get to the big news like Chippendales are returning to Vegas!) For the most part, things remain the same for casino guests. You'll still have to wear a mask while gambling inside a casino unless you're drinking or smoking. You can still remove the mask while eating too.
The COVID-19 update mostly affects casino workers and anyone planning on going to Las Vegas Raiders games.
COVID Quickie Hits
MGM Resorts is requiring all new and current salaried employees inside of its casinos to get a COVID-19 vaccine. Nothing changes for guests. Read more about MGM's requirements here.
Shortly after MGM Resorts' announcement, Nevada Governor Steve Sisolak dropped the news that some large venues with 4,000 capacity or more and fixed seats can allow guests to go maskless if they've been vaccinated. You can read about that here.
Allegiant Stadium (Las Vegas Raiders) Fan Policy
Shortly after the Governor's announcement, the Las Vegas Raiders announced all fans must have proof of a COVID-19 vaccine for entry to Allegiant Stadium. After entry, vaccinated fans can remove their masks. This begins when the Raiders play their first game of the season against the Baltimore Ravens on Sept. 13.
The team will provide COVID-19 vaccines for ticket holders who haven't received a shot yet. (Here's a fun headline about this from NBC LA) Fans that receive the vaccine at Allegiant Stadium will have to wear a mask inside the stadium until they've been fully vaccinated. Read the official press release here.
It appears as though players and performers will be exempt from being vaccinated.
Conference Vaccine Requirements
CES and NAB will require proof of vaccination for their conferences.
Covid, Booze and American Airlines
One last COVID-19 related note – American Airlines will not be offering booze in the main cabin for the rest of the year. The policy will actually be in effect until January 18, 2022, when the US mask mandate on public transportation will expire. Read more here.

Las Vegas Quick Hits
That's enough COVID-19 news. This week I received approval for my G2E press credentials for the expo in early October. There hasn't been much innovation on casino floors for the past year. That's understandable and I hope to see a lot of new tech and casino games in person. Keep an eye out on the social feeds as I'll once again be sharing things as I see them!
Let's get to the good stuff happening in and around Las Vegas! (and Chippendales Vegas Returns!)
Parasol Up at Wynn is now Overlook Lounge. Read more here.
Superfrico is replacing Rose.Rabbit.Lie at the Cosmopolitan. The concept sounds like fun and I look forward to checking it out soon enough. In the meantime, I can't stop thinking about Sangria Hour at Jaleo. Read more here.
Chippendales returns to RIO All-Suite Las Vegas Hotel and Casino on Labor Day weekend. Read more here.
Caesars finally announced the long-rumored KISS residency at PLANET HOLLYWOOD Las Vegas Resort. See dates and info here.
Journey is taking its next residency to The Virgin Theater at Virgin Hotels Las Vegas, part of Curio Collection by Hilton. See the press release here. Yes, I might use the obnoxiously long official name(s) of this property every time I mention it moving forward.
The Rampart buffet is reopening later this week. Read more here.
Rumor of the week? A little birdie dropped me a line to say that the Luxor buffet will be reopening with limited hours soon. Evidently, this is one of the largest buffets in Las Vegas. This discussion reminded me that I've only been inside Luxor once since moving to Las Vegas 10 years ago. (Update: Thanks for the reminder that the Excalibur buffet it open alredy)
This isn't exactly news but sharing in case you haven't seen this useful feature at Resorts World that will hold a slot machine from others using it while you go to the restroom. Read more here.
You can earn Wynn Rewards points from placing sports wagers on the WynnBet app. Ironically, you can't use WynnBet in states where Wynn has casinos. Read more here.
Chickie's & Pete's will finally open at Sahara in September.
---
Also, be sure to join the ZorkCast Group on FaceBook.
This is the Facebook group to continue the conversation from the ZorkCast podcast and TravelZork website. Feel free to start a conversation related to anything TravelZork or ZorkCast.
---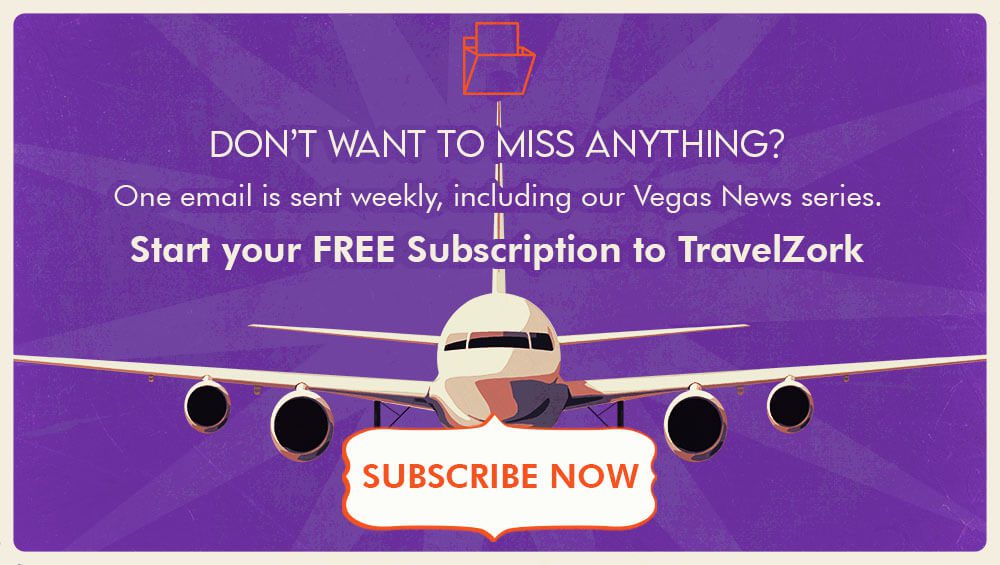 ---