Vegas News August 8, 2021
Las Vegas Casino Earnings – 2021
This week Caesars Entertainment, MGM Resorts, and Wynn Resorts reported earnings. This provides a lot of insight into Vegas Casino Earnings for 2021. Much like Station Casinos and Boyd Gaming earnings last week, there was a similar theme with the earnings calls. Casino corporations have learned how to effectively operate with a smaller staff and fewer amenities for guests.
Visitation increased for all of the casino corporations each month during the second quarter.
July occupancy appears to be even better. Each of the companies saw 90% or higher weekend occupancy in the second quarter. Caesars' CEO Tom Reeg expects this to continue even with the mask mandate in Nevada.
Spending Less = High Profit Margins
Spending less is allowing the companies to have incredibly high (profit) margins.
It is likely expenses will increase and the margins will decrease a little but the lessons learned over the past year of business should help the corporations continue to maximize profits moving forward
The less than profitable things we used to enjoy in casinos will likely be reduced. Things that used to be complimentary will cost money if guests are willing to pay.
Similarly, rewards from loyalty programs will continue to be given to the most profitable customers. Gaming the system will continue to be more difficult. It seems as though all the casino operators are seeing higher spending from their customers.
Casino Earnings Notes – Q2
You've heard this all before and it will likely continue moving forward. Here are some specific notes from the earnings calls this week:
Caesars – 2nd Quarter Earnings 2021
Caesars – Second Quarter Earnings
The following quote stood out to me during the call because it came out of nowhere. "…acquire the license rights for Planet Hollywood in Las Vegas in perpetuity." I'm not sure what to make out of this today because it wasn't specifically addressed during the call. This license gives Caesars the right to use this name forever. You can read the earnings call transcript here.
Caesars once again said they plan to sell a Vegas Strip casino next year. If I had to speculate, I'd have to say that the licensing of the Planet Hollywood casino makes it more likely that the rumor the casino be sold is probably more likely. The license will allow Caesars to use that name elsewhere someday.
Caesars has a new sports betting app for most of the country outside of Nevada. That app will not connect with the Nevada app until they're allowed to offer in-person registration. This is also the case with BetMGM and WynnBet. You can read about the new Caesars Sports app here.
MGM Resorts – 2nd Quarter Earnings 2021
MGM Resorts – Second Quarter Earnings
The Average Daily Room Rate (ADR) on weekends for MGM Resorts in Las Vegas was $149 on the weekends during the second quarter. July was even higher. In fact, it's higher than July 2019.
MGM sold MGM Growth Partners, its Real Estate Investment Trust, to VICI. You can read the VICI press release here and the MGM press release here. The deal needs regulatory approval and should close next year.
Expect to see room renovations in the next few years in Las Vegas.
Wynn Resorts – 2nd Quarter Earnings 2021
Wynn Resorts – Second Quarter Earnings
Much of Wynn's earnings come from Asia so I don't spend much time on the earnings calls so there's not much here.
The one thing that stood out is that July was a record month with $500 per night ADR on the weekends.
This concludes earnings season for Las Vegas casinos. Time for my return to The D Las Vegas and the rest of the news in Las Vegas.

Las Vegas Quick Hits
Great time catching up with homeboy @theDlasvegas. pic.twitter.com/IhYR19RHgD

— Marc (@MeltzVegas) August 6, 2021
This week I met up with a friend I haven't seen in a few years to eat, drink, and gamble at The D. Andiamo was better than ever. The service was great as always but the steak was better than I remember. I played a strange pick 'em style slot machine from Aruze. We finished with a quick shoe of blackjack before heading out.
Between Sigma Derby, the Go Go Claw, and this odds slot machine The D has an eclectic assortment of casino games. I'm a sucker to dump a bill into a machine to see what it's like. I expect The D sees many visitors like me.
The D was busy but not obnoxiously crowded. It reminded me of how much fun I've had at this casino over the years. Enough about me, let's get to the Vegas news from the week.
The long-rumored Kiss residency at PLANET HOLLYWOOD Las Vegas Resort seems to be a reality although there hasn't been an official announcement from Caesars yet. Read more here.
Olives at Virgin Hotels Las Vegas (formerly Bellagio) is now open. Read more here.
Another cashless deal was announced this week between Everi and Konami. Read more here.
Reba, Brooks and Dunn are returning to Caesars Palace Las Vegas for one last blast of shows during NFR. Read more here.
The Miracle Mile Shops now charges for self-parking. Read more here.
Parasol Down at Wynn Las Vegas is now the Overlook Lounge. Read more here.
Unrelated – Monsters In The Parasol is one of my favorite Queens of the Stoneage songs.
Just a reminder, that the bar at Circa has a similar but different name. The bar overlooking the sportsbook is the Overhang Bar.
Wheel of Fortune is probably the most popular slot machine theme of all time. Did you know there have been 250 versions of this game? I think Cosmopolitan has about 30 of them. Read more here.
Prestige is now available at The Venetian. It was previously only at The Palazzo. Read more here.
Moon Palace at The Palazzo has new hours and menu items. Read more here.
I definitely missed this blurb with possible ideas for the future of the Tropicana. Everything is on the table with Bally's taking over – including demolishing the property. Read more here.
Last but not least, EDC tweeted a hype video for the upcoming show. It's fun to look back at this massive festival. Enjoy.
25 Years of Super Blooming Beats & Funkdafied Freaks have all led to THIS!💜 On Oct. 22+23+24, we reunite Under The Electric Sky after nearly 2.5 years apart.

Soon we return to the dancefloor to find #kineticZEN at our #25YearCelebration → https://t.co/bvH91IdnfU🎡✨ #EDCLV2021 pic.twitter.com/3Rdsx1yl27

— EDC Las Vegas (@EDC_LasVegas) August 5, 2021
Image Credit (Vegas Casino Earnings 2021) – Morgan Housel on Unsplash
---
Also, be sure to join the ZorkCast Group on FaceBook.
This is the Facebook group to continue the conversation from the ZorkCast podcast and TravelZork website. Feel free to start a conversation related to anything TravelZork or ZorkCast.
---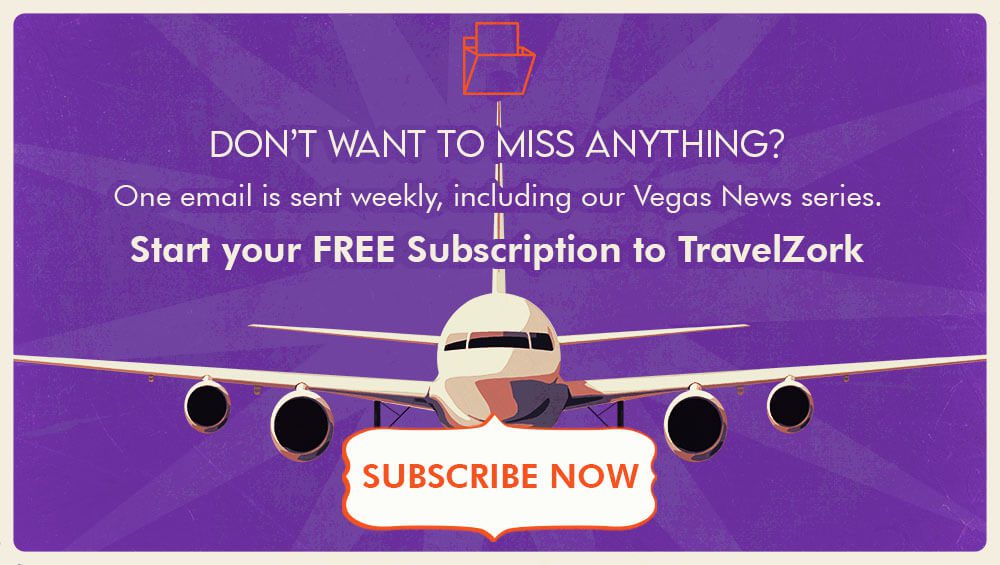 ---