Vegas News December 12, 2021
A Perfectly Simple Plan
Last week I mentioned that I was enjoying a few days away from my computer with my crew in town when Vegas News was published. The long weekend was over shortly after Vegas News was published last Sunday.
The schedule for the long weekend was perfectly simple. Outside of at least one meal per day and/or an event to enjoy for a few hours, there wasn't much on the agenda. This long weekend seemed like it would be how Vegas 2022 will be with people visiting Las Vegas for the first time in a couple of years.
---
---
My Vegas Vacation – Overview
Here's a very quick overview of the four days. I had one of the best meals of my life at Carbone inside Aria. The bourbon and company had a lot to do with that but the food and service were great as usual. Everything was so perfect that I didn't take a single picture.
Dinner at Bazaar Meat inside Sahara was different but also great. All together the meal lasted about 2.5 hours. We created our own tasting menu and it was just perfect. This was a great time spent with the crew.
Another amazing lunch with the crew at Ping Pang Pong @goldcoastcasino. 👍 Hit two 4OAK in a row (7's,K's) at Pai Gow Poker but was told I couldn't take pics so you get the sportsbook. pic.twitter.com/09KGIF8Hae

— Marc (@MeltzVegas) December 8, 2021
Those meals were pricey. While they were great not every meal has to be expensive. The total price for a massive lunch at Ping Pang Pong inside Gold Coast costs the same as the per-person cost at the other restaurants. It was also delicious.
Between concerts and sports, we had something to do outside of the casinos. This was great but noticeably different from previous years where we'd gamble for hours every day and night.
Outside of an afternoon at gambling at El Cortez, it wasn't much of a thought. I imagine many group trips to Las Vegas have been this way. We just enjoyed seeing each other for the first time in almost two years.
This was the December work break I remember from a couple of years ago. Spending a few days at Delano for this time last year doesn't quite compare.
Enjoying Vegas The Way I Used To
I still enjoy my quiet midweek days and nights in the casino but it was great to enjoy Las Vegas the way I used to. I'm sharing all of this to say that Las Vegas is still here and rocking. The return to normalcy will continue next year with conventions, shows, and more international tourists visiting.
It was great to experience Las Vegas like a tourist again. The inconvenience of wearing a mask around a group of people was minimal. That's probably because we eat and drink often when we're together. Masks aren't required during either activity.
Enough about my winter break. Let's get to the news!

Las Vegas Quick Hits
The year is winding down and much of the news is looking forward to next year. As I've mentioned before this is usually a mellow news period. Having said that, there's still plenty of information that will impact future visits to Las Vegas.
Adele Residency Tickets Flying
You've probably heard a lot about Adele's tickets for the residency at Caesars Palace Las Vegas. She had more than $50 million in ticket sales on Wednesday. Retail prices ranged from $85 to $5,000. Use "read-only" to see more details here.
---
---
Also, be sure to join the ZorkCast Group on FaceBook.
This is the Facebook group to continue the conversation from the ZorkCast podcast and TravelZork website. Feel free to start a conversation related to anything TravelZork or ZorkCast.
---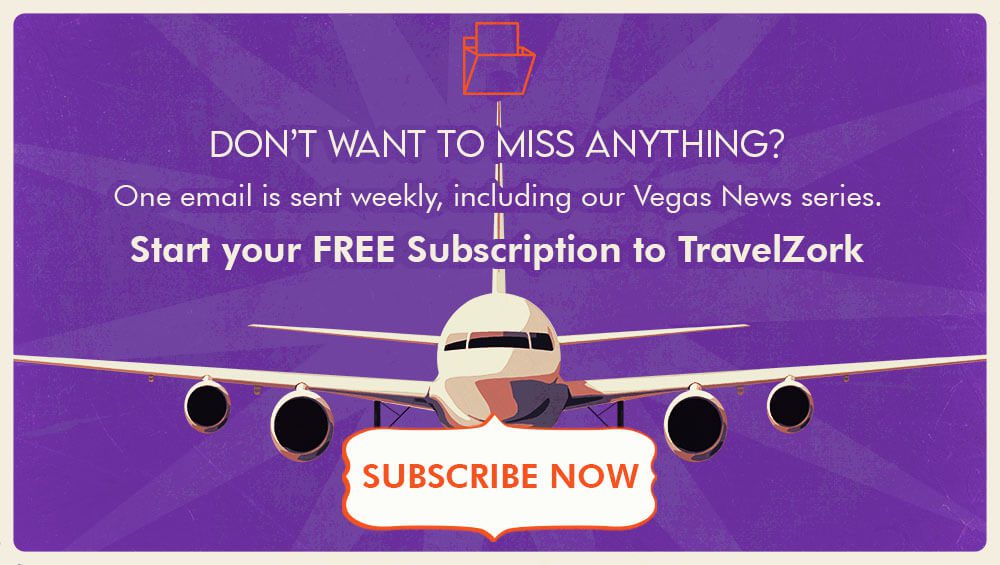 ---