Vegas News December 20, 2020
The Pause – Las Vegas
Last Sunday afternoon, Nevada Governor Steve Sisolak extended the statewide pause ("The Pause") for a month to help slow the spread of coronavirus. This means that nothing will change for anyone visiting casinos, bars, or restaurants.
Capacity Limited – Remember Bars
Capacity at all venues will remain limited. You'll have to make reservations for a full-service restaurant. However, you can just slide up to a bar and eat without a reservation if you just want a quick bite inside of a restaurant. Quick-serve restaurants and food courts should still be open for anyone.
Essentially, Las Vegas will be the same for the next month as it's been for the past month and most of the year. Life around casinos is slower overall – especially during weekdays. Vegas will continue to be somewhat busier when visitors drive in for the weekend.
---
Be Sure To Also See:
[UPDATED] Vegas is open again, but is it worth the visit?
---
Las Vegas – "Make Your Own Fun"
It seems as though Las Vegas will be fairly busy by 2020 standards from Christmas Day to New Year's Day. Expect January to be a ghost town. If you like to make your own fun, this could be a good time to visit if you're looking for a nice chill getaway.
The local ABC TV station has a list of things you can do on New Year's Eve in Vegas. Sure, there won't be as many people in Las Vegas as in previous years for New Year's Eve but parts of the Vegas Strip will be closed to vehicular traffic as usual.
The newspaper says hotel room rates are higher than in recent months due to higher than usual 2020 demand. The prices aren't crazy as in previous years but they're more than you've probably seen advertised most of the year.
---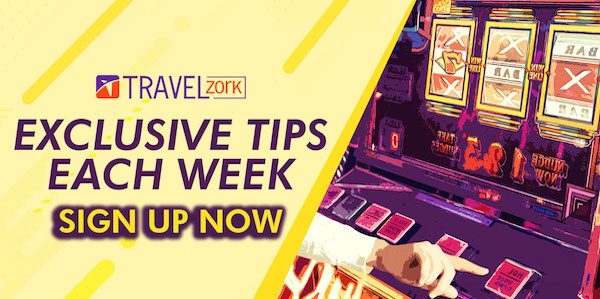 ---
Recent Caesars Rewards Loyalty Program
Casino Loyalty 'Scoop
[Some Surprises?] CAESARS REWARDS Extending Tier Status For MOST
Eldorado and Caesars Status Matching – mostly done right, worth it?
---
Quick Hits: Show update
Not much to say here but I thought I'd group show notes together.

Las Vegas Quick Hits
Las Vegas "The Pause" Quick Hits
We're entering what's typically a slow news period while everyone gets into holiday and vacation mode. That doesn't mean there's nothing happening, but there's less than usual (and "The Pause"). Funk that! We got the goods right here!
Our uniforms will make their own statement.

Our front-of-house uniforms were created to be relaxed, yet fashionable. Comfortable, yet chic. Unique, yet simply an extension of the #VirginHotelsLV vibe. https://t.co/zKooTVcjRd pic.twitter.com/qUmqSUFoKB

— Virgin Hotels Las Vegas (@VirginHotelsLV) December 14, 2020
---