Vegas News December 21, 2022
Being A Tourist On (and around) The Vegas Strip
There's really no major news from the past week so I'll share some info about a couple of days and nights I spent with tourists on and around the Vegas Strip.
Carbone
Carbone at Aria remains a fantastic meal with great service. Reservations are often booked for a few weeks, so make reservations early. The main dining room is great for a relaxing meal but I think bar area is perfect for large and loud groups.
Ping Pang Pong
Ping Pang Pong at Gold Coast remains a great experience. The food was great as usual. It's always great to return to the GC. It isn't a casino I visit very often. Expect to stand in line unless you're not an upper-tier Boyd Gaming rewards member. There are no reservations and it's always busy.
Bavette
Over the past few months, I've received multiple recommendations about the burger at Bavette's inside Park MGM. It's more expensive than expensive burgers but it was one of the best I've had in Las Vegas over the past few years.
Gambling Mixed
Gambling for two days and nights was mixed. Strangely, a $15 afternoon Pai Gow Poker session at Palms was the most lucrative of all games I played during the week. Others in the crew actually saw success at blackjack. I ended my only blackjack session up $30. That's a massive win compared to most blackjack sessions in the past few years.
Another surprise was watching Monday Night Football at the Park MGM sportsbook. There are plenty of screens to watch various games. The prices were typical for the Vegas Strip but the service for most of the night was excellent.
It was great to see friends that are now scattered around the country for a couple of days. It's now time to look forward to 2023. I already have my first reservation for the year.
My monthly visit to the Cosmopolitan will resume after CES leaves town. This monthly work/play trip should end in the middle of the year when MGM Rewards takes over for Identity at Cosmopolitan.

Las Vegas Quick Hits
The Jonas Brothers are returning to Park MGM in February. Read more here.
Bugs Bunny at the Symphony is coming to Las Vegas next year. Read more here.
Banger Brewing at the Fremont Street Experience is closing. Read more here.
---
Also, be sure to join the ZorkCast Group on FaceBook.
This is the Facebook group to continue the conversation from the ZorkCast podcast and TravelZork website. Feel free to start a conversation related to anything TravelZork or ZorkCast.
---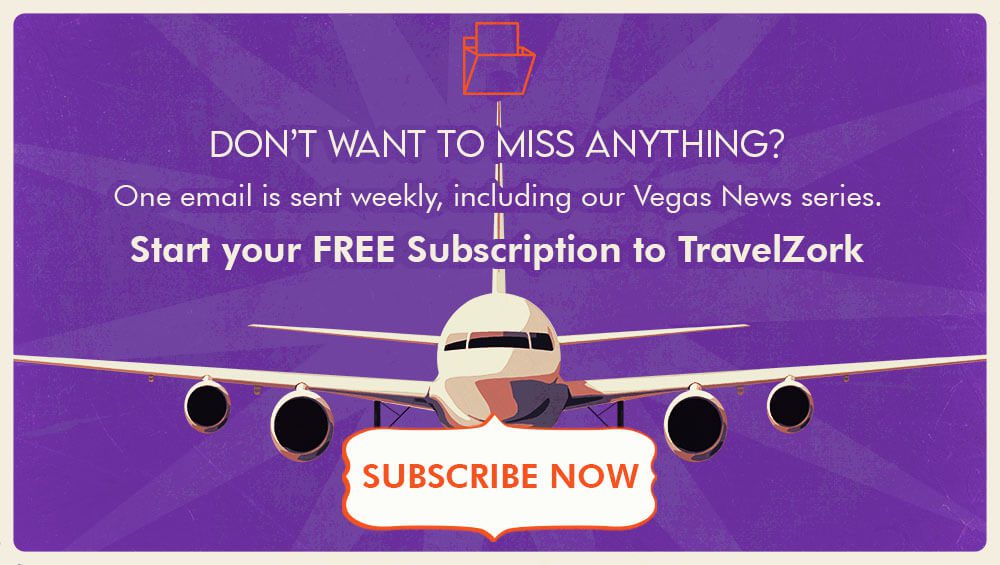 ---