Vegas News February 14, 2023
Casino Earnings
The casino biz was abuzz with casino earnings last week, with MGM Resorts, Red Rock, and Wynn reporting. As expected, all had very good financial results for the fourth quarter and the full year in 2022.
Focus: Most Profitable Customers
One thing continues to stand out as it has for the past four or five years. Casinos are still reducing promotions and focusing on the most profitable customers.
During their earnings call, Red Rock reiterated that the company has "gotten out of the promotional business from 2019." Some casinos have been out of that business longer, but that's another story.
Properties Almost At Capacity
During the MGM call, the company mentioned that its Las Vegas properties are almost at capacity during the weekend. Lower rollers might start seeing offers moving to the weekdays instead of the weekends they prefer.
This isn't new, but it's something to be aware of as casino corporations continue to do well financially.
I'll share some notes from the individual earnings calls.
MGM Resort Earnings Quick Hits
Wynn earnings Quick hits
Red Rock Earnings Quick Hits
Let's get to the rest of the news in and around Las Vegas!

Las Vegas Quick Hits
Last Earnings Note From MSG
One last earnings note from MSG. During its earnings call, the builders of the MSG Sphere at The Venetian said the entertainment venue will open in September.
MSG Teased Residencies
MSG teased possible four to six residencies per year. On a related note, did you see this website? It's been updated with info on U2's Las Vegas shows. You can read the press release here.
You can see MSG's earnings press release here.
---
Also, be sure to join the ZorkCast Group on FaceBook.
This is the Facebook group to continue the conversation from the ZorkCast podcast and TravelZork website. Feel free to start a conversation related to anything TravelZork or ZorkCast.
---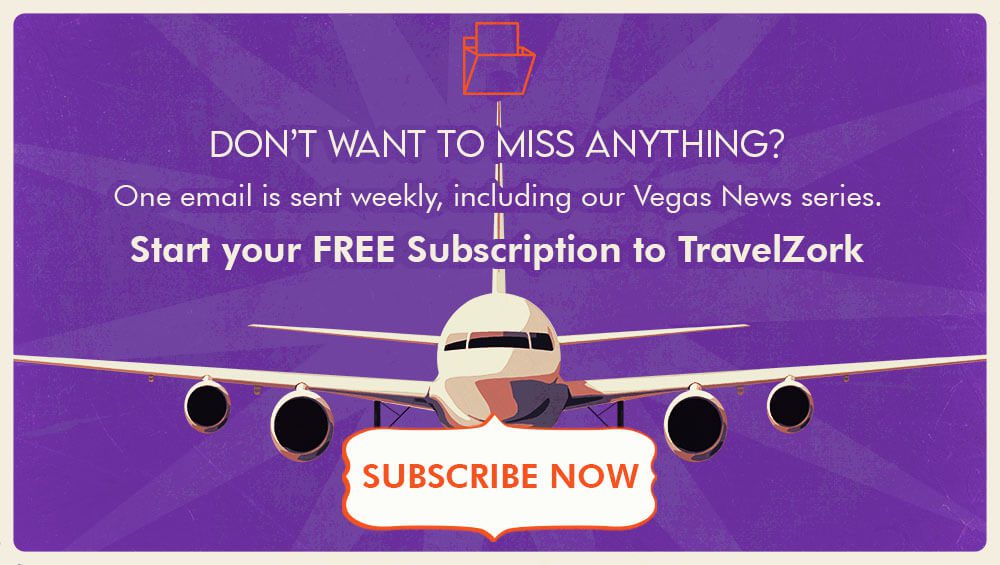 ---