Vegas News February 2, 2023
My Trip Downtown – And I Loved It!
Last week, I made my first trip to downtown Las Vegas this year and loved it. This is somewhat monumental, as I regularly visited this part of town when I first moved to Las Vegas. Also, make a note of the fact that the Downtown Wildfire Casino is opening soon.
For whatever reason, my friends visiting Las Vegas since the peak of the Covid-19 pandemic prefers to keep their visits on or near the Vegas Strip. Since I spend less time in casinos today, I tend to hang out where I think my friends will visit so I can answer any questions they may have.
I can find similar gambling rules and odds closer to home so there's little incentive to make the 15-20 minute drive downtown. Since I've visited so infrequently over the past couple of years, there are no casino offers that compel me to visit downtown.
Until last week there hasn't been a reason to visit for work research. Before you skip ahead, I'm glad I made the trip. This visit sort of rekindled my feelings for the area.
Nowadays, when I leave my part of Las Vegas I tend to visit a small part of the Vegas Strip from New York-New York to Bally's…err Horseshoe. Obviously, my monthly visits to Cosmopolitan are influential but I try to keep up with the casino that the majority of people I know will stay and play.
Most visitors I know want to return to their favorite places in the part of Las Vegas they fell in love with. The preference has been to enjoy a familiar experience or something new at a casino they've enjoyed in the past.
I can understand that. Having said that, I had a somewhat tingly feeling visiting The D, Fremont, and Downtown Grand last week. This is my typical circuit when I visit downtown since I enjoy the restaurants nearby.
Since I can gamble anywhere, restaurants are often the catalyst for which casinos I visit. This is one reason I spend so much time at Aria, Cosmopolitan, and Park MGM, specifically.
Research – New Sportsbook
Downtown can be sketchy and/or busy at night so the vast majority of my visits are when the sun is out. Being from the south Bronx, sketchy doesn't bother me as much as large crowds.
This mid-morning visit was mostly for work but I found time to relax with a Dunkin cold brew. I also played a few dollars in some different slot machines just to see what they were like. It's great that work takes me to casinos and I always appreciate that.
This is a lot of words to say that this trip downtown made me realize how much I enjoy the area. It's a good reminder that some of the things you used to enjoy in Las Vegas may be different and also as great as you remember. Sometimes we (I) just need a kick in the pants to remember this.
Oh yeah, my visit downtown was to check out the new sportsbooks at Downtown Grand and the Fremont. You can read about them here.
Comp slushy drinks at the Fremont! Can also get at slot machines according to the bartender. pic.twitter.com/58A6FcjvQx

— Marc (@MeltzVegas) January 24, 2023
One thing I didn't mention in the article about the sportsbooks is that Fremont offers complimentary boozy slushy drinks at the sportsbook bar. The bartender said you can order at the machines too.
That's enough about my visit downtown. Let's get to the news in and around Las Vegas.

Las Vegas Quick Hits
The sportsbook inside Virgin will finally be taking bets in time for the Super Bowl! After nearly two years, Betfred received a gaming license to operate Mohegan Sun's sportsbook at Virgin. Read more here.
Betfred will not have mobile betting until the next football season at the soonest. Wagers can only be made at the counter or on a kiosk inside the Mohegan Sun Casino at Virgin Hotels Las Vegas.
Two weeks ago, Virgin released its Super Bowl party information. Read more here.
While we're on the topic of Super Bowl watch parties, the LVCVA put together a generic list of where to watch the Big Game. There are no prices but the links to the venues should be useful for anyone looking for a party at the last minute. Read more here.
Station Casinos Downtown Wildfire Casino is opening on February 10. Read more about the new non-hotel casino here. Also, see the Station Casinos blog post about the Wildfire Casino.
Caesars Entertainment, MGM, Treasure Island, and Wynn are part of a class action lawsuit about price-fixing hotel room rates. The inclusion of TI might be the most interesting part of this suit to me. Read more here.
Resorts World extended David Blaine's residency. Read more here.
The extension comes shortly after Danny Devito discussed his experience at the show on the Jimmy Kimmel Show. Enjoy.
Hello 👋 pic.twitter.com/weWV0zeaws

— Marc (@MeltzVegas) January 24, 2023
---
Also, be sure to join the ZorkCast Group on FaceBook.
This is the Facebook group to continue the conversation from the ZorkCast podcast and TravelZork website. Feel free to start a conversation related to anything TravelZork or ZorkCast.
---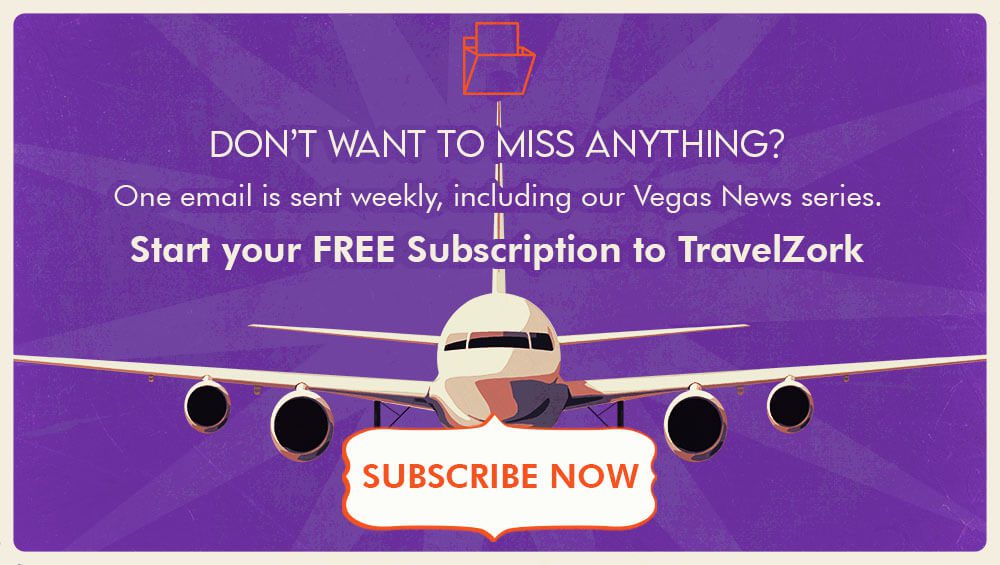 ---