Vegas News February 22, 2023
MLB at Rio?
There are so many quick hits this week that we'll just get to it after a relatively short introduction with some off-strip casino news, including MLB at RIO?
Dreamscape, the new owners of the Rio All-Suite Hotel, secured funding to renovate the hotel towers. The company purchased the Rio from Caesars in 2019. The property will remain open during construction.
The company hasn't said much more about updating the Rio, and the recent news is mostly about funding. There was one fun nugget in that media release. Last week I learned that Rio is on the Vegas Strip! Who knew?!
You can read the press release that says, "​​As the first all-suite hotel to hit the Las Vegas Strip in 1990…" here.
Secret Discussions – Oakland A's – MLB at RIO?
Evidently, Dreamscape has been in super duper top-secret discussions with the Oakland A's for a few years about building a new stadium on vacant land and we're just hearing about it now. Sounds legit. You can read about MLB at RIO here.
Rio All-Suite Hotel sits on a ton of land, so if there is a stadium at Rio, the casino probably won't be torn down.
The A's and MLB continue to try to leverage Las Vegas to get Oakland to build a new waterfront stadium complex. However, they're not saying or doing anything meaningful. Read about that here.
Possibly related to this is the news that the A's just hired lobbyists in Nevada.
ZorkCast Returns – Season 8
That's enough about the Rio news and rumors. Let's get to the good stuff happening in and around Las Vegas.
Also, don't forget about the return of ZorkCast – Vegas Podcast + Casino Experience, Gambling, and Luxury Travel. We begin Season 8 with: Season 8 – Episode 131 – Say What? Whiskey Jenn Knows Vegas!

Las Vegas Quick Hits
U2 will make $10 million to play shows at the MSG Sphere. Read more here.
Like almost every other new food court, Aria's has a hidden bar. Read more here.
The M Resort Spa Casino security robot isn't exactly new but people like taking pictures with it. Read more here.
Mark Wahlberg is making a movie at the Plaza. Read more here.
Sara King sounds like fun. Read more about this LA lawyer who's on the lam for spending $10 million in Las Vegas. ​​Read about her here.
Twitchcon is coming to Las Vegas. Hopefully, nobody breaks a back at the event this year. Read more about 2023 here. Hit the google machine if you're not familiar with the broken back.
Donny Osmond extended his residency at Harrah's. Read more here.
According to Twitter, it took Caesars Entertainment nine days to place nine letters spelling the word "Horseshoe" outside of the casino. See the short Twitter thread here.
You may have seen Bottled Blonde in the renderings of the new Bazaar Shops outside of Horseshoe Las Vegas when we shared the real estate listing a few weeks back. Well, read the announcement of the new bar here.
You can see a list of casinos on the Vegas Strip that have free live music here.
The William Hill and Caesars Sportsbook apps went down during the Super Bowl. It took a few days but they're operational again. Read more here.
Someone left a little dog at the parking garage at Plaza. The casino shared a video about reuniting the dog and her parents. Enjoy the video below.
Story of a puppy found at #PlazaLV ❤️
Make sure to follow us on TikTok at PlazaLasVegas 👏 pic.twitter.com/fG7SPe9U8m

— Plaza Hotel Casino (@PlazaLasVegas) February 16, 2023
The Forbes Travel Guide is among the most popular of its kind. It features the best in high-end hotels, restaurants, and spas and is a go-to guide for those looking for the fanciest places to visit when they travel. Read the press release here. Check out the entire list here.
Wynn has a press release about its Forbes awards here.
MGM has a list of its Forbes awards here.
Bruno Mars added dates to his Park MGM residency. Read more here.
Raiding The Rock Vault is moving to Hard Rock on the Strip (across from Aria and Park MGM). Read more here.
Like a handful of other comedians, John Mulaney is moving to Wynn. You can see info about his first five shows at the new venue here.
Nevada is one of the few states without a lottery. That probably won't change soon, but you can read about the possibility here.
Katy Perry and Luke Bryan added more shows to their respective residencies at Resorts World. Read more here.
Betfred will eventually offer mobile betting. The company teased this during its NGCB meeting saying it would like to launch by football season. Read more here.
The Super Bowl is coming to Las Vegas next year! Read more here.
Wells Fargo and Choice Hotels have a new credit card. M Resort Spa Casino and Circus Circus fans might find this useful. Read more here.
Pass Casino in Henderson is getting an Atwell Suites hotel. Read more here.
MGM Resorts closed its sale of Gold Strike in Tunica. Read more here.
I only share the news about Gold Strike because it's in Tunica. Enjoy one of my favorite scenes from Ocean's 13 below. Skip to 2:50 if you don't have the patience to watch the whole scene.
---
Also, be sure to join the ZorkCast Group on FaceBook.
This is the Facebook group to continue the conversation from the ZorkCast podcast and TravelZork website. Feel free to start a conversation related to anything TravelZork or ZorkCast.
---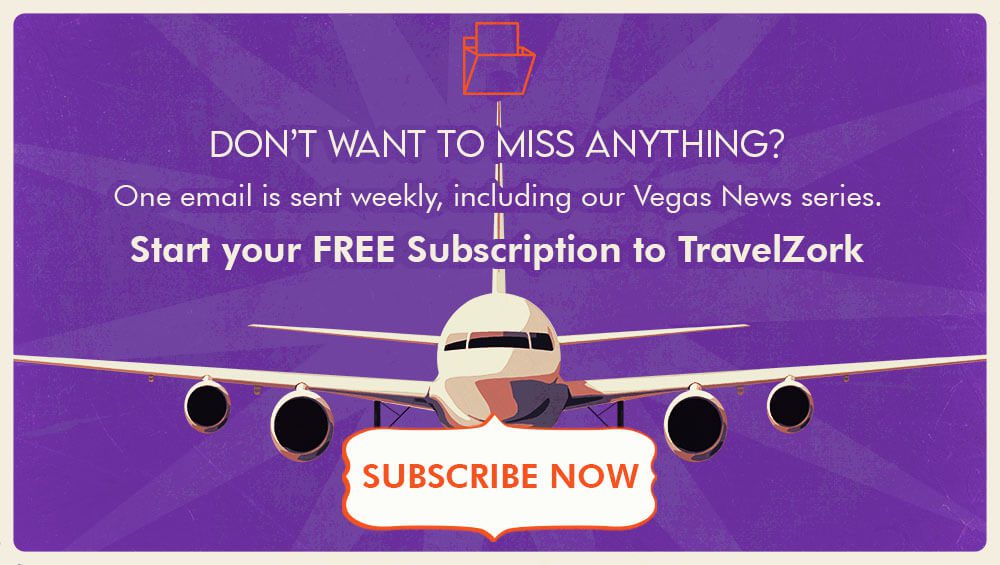 ---