Vegas News February 28, 2021
Casino earnings season came to an end with a bang this week. Caesars reported fourth-quarter and full-year earnings for 2020. We all know last year was bad for casinos. You can see that in the release. On the good news side, Vegas Pool Season arrives.
We'll get to the overall vibe of the call shortly but I want to drop a few Caesars earnings quick hits before we get to the rest so you don't miss some smaller items:
Caesars no longer plans on selling a Las Vegas property this year. CEO Tom Reeg said to expect a sale in the first half of 2022. He also joked asking if anyone knows how much the company is being paid for Planet Hollywood.
The entrance to Caesars Palace Las Vegas will be "improved." The company didn't share any further details. I'm expecting the company will find a way to increase revenue with all the unused land in front of the casino. We'll see.
Caesars Las Vegas properties will see new food and beverage options. Again, the company didn't share specifics.
The Caesars deal to buy William Hill will close next quarter. Expect to hear more Caesars sports betting and online gaming news after.
The call started with Reeg saying he's "thrilled to close the book on 2020." Later in the call, he also said that bookings at the highest level since reopening…
The Meat Of The Caesars Earnings Call
While 2020 was slow for casinos in Las Vegas and around the country, this year is off to a great start. Caesars repeated the positivity other casino operators have shown while discussing earnings. However, by reporting later in the year, Caesars had more time to sort through 2021 business.
Last weekend, Caesars Las Vegas hotels were 95% occupied. This continues the trend of busy weekends in Las Vegas. For comparison, the same weekend last year was 99% booked.
The company didn't mention how much they were making per room. Looking at rates and promotional offers, I think it's safe to say Caesars isn't rolling in dough. However, it's a sign that more people are ready for Vegas, baby!
Caesars' optimism shows that regional visitors will still come to Las Vegas at the right price. The company is cutting expenses in order to become more profitable today and in the future. Once again, Caesars CEO Tom Reeg dumped on buffets and called jokingly (or not) said they're essentially a $3 million annual loss. Again, don't expect to see all Caesars buffets return in the future.
Similar to MGM Resorts, Caesars is seeing 2nd half convention bookings. These can always be canceled but are currently ahead of last year's pace. Caesars says this is a sign that the company could start raking in the bucks sooner than later.
Another positive sign for Caesars is that the booking window for leisure travelers is increasing. The company said about half of their bookings were 30 days in advance. This is a great sign that people are starting to plan visits to Las Vegas. Last year the booking window was just a few days.
A Great Turnaround
This is a great turnaround for casino operators in Las Vegas. If coronavirus cases continue to drop and restrictions are loosened there could be an influx of visitors on the Vegas Strip. It also means my discounts and comps will probably be drying up soon.
While it's on my mind, you might want to check offers and rates for this summer and beyond. It feels like hotel prices will only increase as the year continues. Las Vegas hotels have pretty loose cancelation policies so you can usually cancel a reservation if you're not ready to travel. (Always check the policy before making a reservation.)
Overall, the vibe with Caesars is very positive looking forward. Yes, it's their job to sound positive but the vibe is supported by data. That makes me believe there's truth to what the corporation says.
I listen to these earnings calls so that we all know what to expect from the companies moving forward. After this call, and countless press releases about pool season, I'm expecting Las Vegas will be busy again sooner than later.
Let's get to the Vegas News of the week.

Las Vegas Quick Hits
Las Vegas Quick Hits
Writing about Las Vegas has obviously been different for the past year thanks to the global pandemic. This week it really felt like Las Vegas is ready to turn the corner. While things won't be "normal" for a while the casino operators are preparing for people to return.
Vegas Pool Season – Just About Here
The Caesars earnings call was sort of a culmination of positivity throughout the week. Vegas Pool Season is just about here. New casinos are opening and there will soon be more in-person entertainment. Let's go!
Virgin Hotels Las Vegas finally confirmed that the company will not charge a resort fee. The all-in rates at Virgin put the room rates below the luxury properties and more expensive than mid-tier. For comparison, the all-in price for Virgin is about $50 less per night than Aria before fees on a random midweek night in April. You can see the press release here.
We've been sharing dayclub opening dates for the past couple of weeks. You probably know that pool season begins officially on March 5. You can see dayclub details here. MGM Resorts has all their pool info here. Lastly, the Cosmopolitan has info on their pools and dayclub here.
Pool season is one mark that the spring is here. March Madness usually lines up with spring break and is another sign. Capacity limits for casinos, restaurants, and bars will be increased to 50% when the NCAA basketball tournament begins. Unlike the Super Bowl, it looks like most watch parties will return this year. Of course, all will follow social distancing rules. Hoops and Hops will return to the Cosmopolitan. MGM Resorts has a slew of parties as usual. Check your favorite property for more.
Wynn Resorts invested in a podcast company. The big news is the company is building a podcast studio in the lobby of Wynn Las Vegas. Read more about the deal here.
You may have missed this tweet about the movie "Army of Darkness" during the week. The zombie invasion movie set in Las Vegas will be on Netflix in May. Enjoy!
---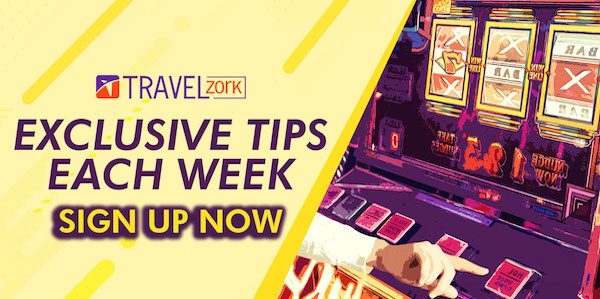 ---
More Quick Hits
Absinthe Returns
Pinball Hall of Fame
Absinthe returns to Caesars Palace Las Vegas on March 17. Read more here. (Also see: [Updated] LAS VEGAS SHOWS – During Covid Times)
Resorts World will feature retail shops by Fred Segal. Hopefully, Resorts World fairs better than the previous casino with this retail brand. Read more here.
The Vegas Golden Knights are officially selling tickets for people to watch games in person at T-Mobile Arena. Read more here.
Read about the health and safety protocols at T-Mobile Arena here.
Looks like MGM Grand will be hosting a college basketball tournament in November with UNLV, Wichita St., Arizona and Michigan. Read more here.
Circus Circus will be using a new casino management system from IGT. Read more here.
Get ready for more driverless cars in Las Vegas. Read more here.
The Greyhound station next to the Plaza has closed as scheduled. Read more here.
The Pinball Hall of Fame on the Vegas Strip might actually be happening. Read more here.
Know anyone that wants to get paid to spend the summer in Las Vegas? Check out Station Casinos internship details here.
Last but not least, congrats to a couple of people who love Las Vegas!
We followed each other because of Vegas. We met in Vegas. We did this in Vegas. She said yes. @GirlHuckleberry pic.twitter.com/4tghxcIJxd

— Vegasfan1970 (@Vegasfan1970) February 27, 2021
https://platform.twitter.com/widgets.js
---