Vegas News February 7, 2021
Unintended Consequences
A few years ago, I wrote about the unintended consequences of drink monitoring systems at casino bars in Las Vegas. I don't mind the practice because I usually play fast enough to not worry about getting complimentary drinks. Who would have thought just a few years later, we would also be discussing Vegas short pouring drinks.
At the same time, I don't love the drink monitoring systems because I don't particularly appreciate thinking about how I'm spending money when I'm out enjoying Las Vegas. This all came to a head while gambling at Tag Bar at The Linq.
The $40 Beer
Sadly, the best beer bar on the Vegas Strip is now a generic sportsbook bar. I was dumping $20 bills into a video poker machine with awful paytables when I decided to stop losing money playing video poker and just pay for my beers.
The majority of the 100+ beers were about $7 or $8 each at the time. That sure beat paying $40 or so as the video poker machine sucked up my money so fast I could barely finish half a beer. I was fine making the decision. I still hate the fact that the policy made me think about the value of my money.
I go to casinos to forget about the outside world. I budget properly and usually stay within those limits. Thinking about the best way to maximize my dollar isn't something I prefer after drinking copious amounts of booze. I'm a planner and like knowing things like this in advance so I can plan accordingly.
Vegas Short Pouring Drinks
This week Vital Vegas tipped us off to The Linq short pouring mixed drinks. This is useful to prep for future casino visits. The Linq isn't just short pouring like MGM Resorts. The casino is really short pouring drinks with less than an ounce of spirits. A traditional pour of spirits for a mixed drink is usually 2 ounces. MGM pours just over an ounce for now.
A cynic might say casinos have been doing this for years but that's another story.
I rarely order mixed drinks in casinos anymore unless I'm at the Cosmopolitan (better spirits for comp drinks and full pours for purchased drinks). Half a shot of booze with a mixer is basically drinking a cup of a mixer.
Caesars – NOT – Shocking
This move by Caesars Entertainment isn't shocking as the new owners are looking to trim expenses. This won't affect me personally since I'll just drink beer or wine to get the booze. However, the info is useful to anyone who visits The Linq.
One More Related Vegas Short Pouring Drinks Note
On a related short pour note, Legacy Club at Circa has one-ounce pours of a massive whiskey menu. The drinks are about half the price of a full pour. This is a great way to try new spirits if you're into such a thing. I tried an easy to drink Japanese whiskey on my visit earlier this year. I plan to enjoy more new spirits this way in the future.
There's no indication that other Caesars properties are using the super short pours as well yet. Their comp spirits are below bottom shelf so you might want to just buy your own cocktail unless you like leaving the games to use the restroom to relieve yourself of all the mixer.
By the time you read this Caesars might not even be comping water anymore. That's another story for another day. Let's get to the rest of the Vegas News!
---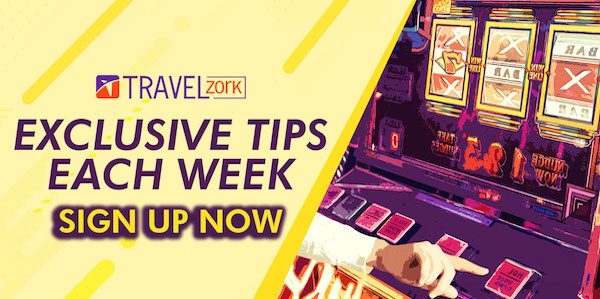 ---
Las Vegas Quick Hits
This week in Las Vegas was a little more exciting than expected. It really feels as though the city is moving forward positively, except for Vegas' short pouring drinks. Covid vaccinations in Nevada are up. Cases and hospitalizations are down. Casinos are looking to the future. And…it's almost pool season!
MGM Resorts is renovating the hotel rooms at Bellagio. I won't form a full opinion until I see the rooms with my own eyes but they look clean and airy. A nice improvement on the current rooms. See more pictures and read the press release here.
Speaking of hotel room renovations, you can see a preview of the new Wynn Las Vegas hotel rooms here. These updates were supposed to be ready by this summer but the timeline got pushed back.
Soon, you'll be able to buy stock in Golden Nugget and Landry's restaurants. Read more here.
The newspaper of record in Las Vegas appears to be flip-flopping between train and monorail stories every week. Read about one of those things here or move on to something interesting.
Wynn Resort reported earnings this week. I missed the call while having lunch at Wynn Las Vegas with Mr. TravelZork. Read more here.
Penn National Gaming also reported earnings this week. There was not a single mention of its Las Vegas properties – Tropicana and M Resort. The call was almost entirely about sports betting and Barstool sports. There wasn't much useful Vegas info. I ended up writing about how Las Vegas likely won't see a Barstool Sportsbook since so many people were asking. Read about that here.
This probably isn't new to some people but I learned that the Cosmopolitan has tennis and pickleball courts.
---
---