Vegas News January 24, 2023
New Casino Revenue Report
The 2022 Nevada Gaming Abstract was released last week. This report from the Nevada Gaming Control Board includes all income and expenses for Las Vegas casinos from the last fiscal year. The report covers July 1, 2021, through June 30, 2022.
You can see the massive report here and the official press release here.
The report is chock full of revenue information for casinos throughout Nevada. However, the vast majority of casino revenue comes from Las Vegas – specifically the Vegas Strip.
This is an interesting part of this report since that's where most visitors stay, play, drink, dine and see shows.
Gaming – Nevada Saw Huge Revenue Increases
Overall, Nevada saw huge revenue increases. The Vegas Strip accounted for more than 80% of the gains. As Las Vegas returns closer to normal visitation after the peak of Covid-19, the money spent in casinos also returned to a typical pattern.
Non-gaming revenue from food, drink, hotel rooms, etc. accounted for almost 70% of overall gaming revenue at casinos on the Vegas Strip. In fact, hotel rooms generated more revenue than casinos won from players during the previous fiscal year (page 44).
Gambling revenue was also closer to normal with slot machines at the top spot followed by traditional table games. Sports betting accounted for less than 3% of gaming revenue on the Vegas Strip. This number was slightly higher in downtown Las Vegas.
Easy To Consume Report
I recommend skimming the full report if you're curious about the numbers. You can find an easy-to-consume overview of the info here.
I'll probably dive deeper into the report to see if I can uncover anything surprising over the weekend. Let's get to the rest of the news in and around Las Vegas.

Las Vegas Quick Hits
The Lovers & Friends festival with Mariah, Pitbull, Missy, Luda, and a million more rap and R&B performers is coming to Las Vegas in May. Read more here.
Wynn is now offering "curated health and wellness experiences." I'm surprised there hasn't been more of this over the past few years. Read more here.
I see people complaining about the lack of free entertainment in Las Vegas nowadays. There's actually plenty, you just have to know where to look. The Mob Museum offers free entertainment every month. Here's the list for Jan. but you'll probably be able to find Feb here too in a few days.
Vital Vegas has some pics from inside Fontainebleau. Check them out here.
The Las Vegas Convention and Visitors Authority put together a list of Year of the Rabbit celebrations. Read more here.
Here's a video from a band called Year of the Rabbit. Enjoy!
---
Also, be sure to join the ZorkCast Group on FaceBook.
This is the Facebook group to continue the conversation from the ZorkCast podcast and TravelZork website. Feel free to start a conversation related to anything TravelZork or ZorkCast.
---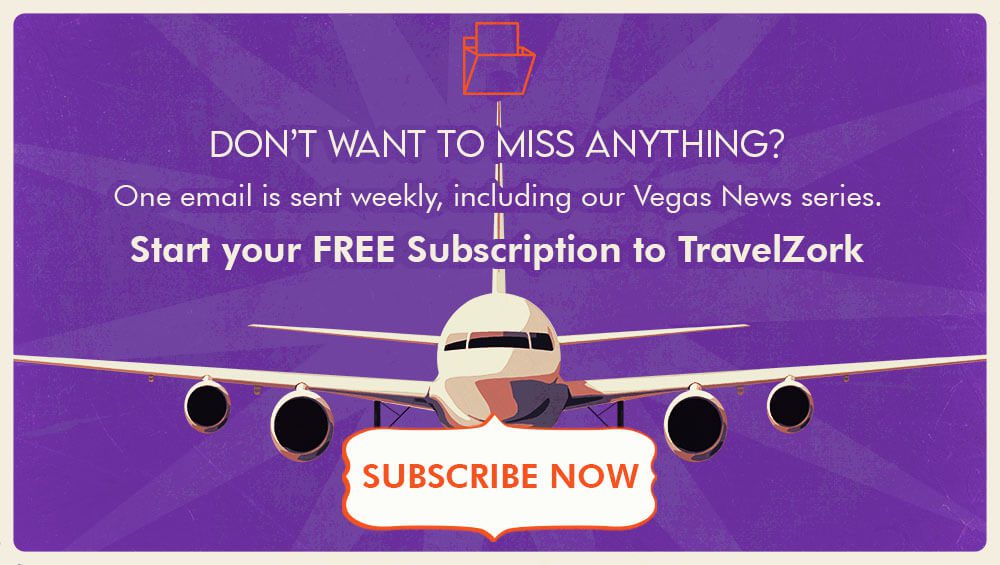 ---