Vegas News January 30, 2022
Vegas 2022 – Off To A Strange Start
This year has gotten off to a strange start. There's been a lot of starting and stopping with the spread of Covid-19. This year the virus is slowing the supply chain, getting people sick, and just causing general chaos as companies figure out how to deal with everything.
Las Vegas is trying to get back to normal but it's not quite there yet. Yes, this is annoying but the things we love about Las Vegas are still there – mostly.
Vegas – Manage Expectations
The majority of Las Vegas is operating fine. Just manage expectations and stay patient while restaurants continue to shuffle hours, shows hit pause and workers everywhere deal with understaffing. Despite all of these issues, I've had good times in casinos and local businesses.
Case in point, I made it to Carversteak at Resorts World this week. The food was fantastic starting with the Caesar Salad. The only downside is that the restaurant was so busy (no open tables) that the waiter seemed rushed. You can see a few pics here.
We're going to dive right into the quick hits this week since there are so many things to share. We'll start with something fun this week.

Las Vegas Quick Hits
Enjoy this fun drone video of Las Vegas from the NFL. Skip the video if you easily feel motion sickness.
Neat. pic.twitter.com/gZWaMVU8HR

— Marc (@MeltzVegas) January 19, 2022
Formula 1 is working on a deal that could bring a night race to The Las Vegas Strip as early as next year, per @A_S12.

That would be the 3rd US race:
• Austin, Texas
• Miami, Florida
• Las Vegas, Nevada

The demand for F1 in America is only getting stronger. pic.twitter.com/jeCDevAxKs

— Joe Pompliano (@JoePompliano) January 28, 2022
---
Also, be sure to join the ZorkCast Group on FaceBook.
This is the Facebook group to continue the conversation from the ZorkCast podcast and TravelZork website. Feel free to start a conversation related to anything TravelZork or ZorkCast.
---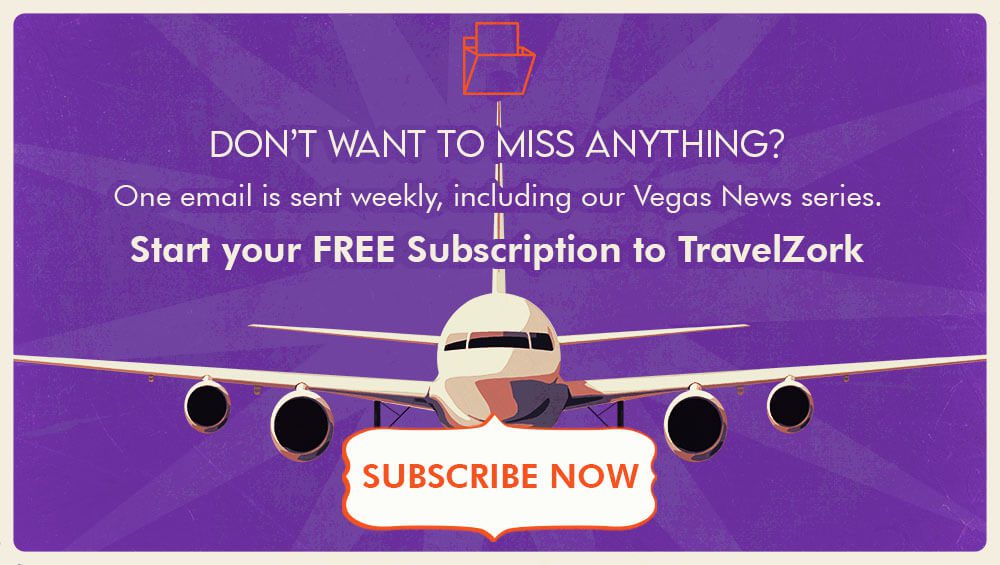 ---