Vegas News January 31, 2021
Vegas News – 2020 Is Finally Over
Breaking Vegas News: Visitation to Las Vegas and gaming revenue was lower in 2020 than in 2019. The numbers are in, and now we can put 2020 to bed. This section will be quick because I'd like to move on.
Gaming revenue for Nevada was down about 35%. The Vegas Strip was hit hardest since casinos on Las Vegas Boulevard depend on tourists and business travelers. Gaming revenue on the Vegas Strip was down more than 43%. You can see the entire 2020 gaming revenue report here.
As we noted throughout the year, visitation to Las Vegas has been a mixed bag. Overall visitation to Las Vegas was down more than 55% for the year. A large chunk of that comes from the people not flying to Las Vegas.
Through November the number of deplaned passengers in Las Vegas was down 56% (December and full-year was still being calculated). Throughout the entire year, automobile traffic to Las Vegas was down just under 12% from 2019. That's not quite as awful. You can see the full year visitation data here.
I wrote a more detailed article about gaming revenue, visitation, and sports betting here if you want to read more instead of looking at lots of pages with numbers.
Those visitors who drove to Las Vegas last year probably helped spread coronavirus throughout the southwest. This shouldn't be a surprise. The CBS affiliate in Las Vegas has more information here
Onward and Upward
Vegas News | 2020 Is Finally Over
Onward and upward in 2021! Looking ahead, The Venetian is preparing to bring back live touring entertainment to Las Vegas once again. The band Chicago is returning to The Venetian for a blast of three shows in four nights that The Venetian in September. You can read the press release here.
Unrelated fun fact about Chicago. The first time I purchased a CD was in King of Prussia, PA. I picked up Chicago's Greatest Hits (82-89) and "He's The DJ, I'm The Rapper" by DJ Jazzy Jeff and the Fresh Prince. Ahhh, the memories!
---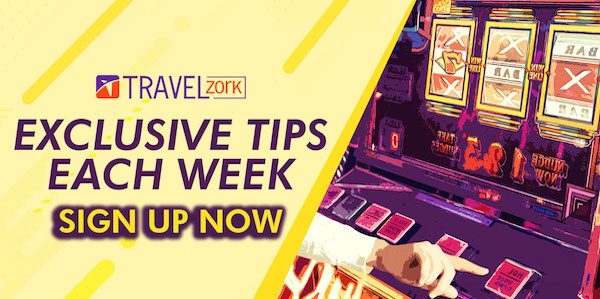 ---

Las Vegas Quick Hits
Las Vegas Quick Hits
This has been such a wild week that I forgot it snowed! The pic above was taken around 5 am outside of my apartment. All of that snow was gone by 10 am. Roads were dry by noon. That's typical of how I've experienced snow in Las Vegas.
I find this to be kind of a perfect way to enjoy the snow. We get to see the pretty stuff fall from the sky for a couple of hours and get back to nice warm temperatures a few hours later. The ground is so warm that the snow rarely sticks. When it does stick, it's gone shortly because this is a dessert. This sure beats the slop on the east coast!
No muss, no fuss, no shoveling. Let's get back to the Vegas news of the week.
Last week, I mentioned that I was curious to listen to the Las Vegas Sands earnings call. It was the first since Sheldon Adelson passed away. The company spoke about Adelson for a couple of minutes and went straight to questions from analysts. The call was mostly non-Vegas as usual so I bailed. You can see the earnings presentation here.
Cock Fighting is still a thing in Las Vegas.
Earlier in the week, I noticed that Caesars added a "find my room" function to its app. It seems pretty useful in the massive maze of a casino like Caesars Palace. Vital Vegas dove into the app update and has more here.
We told you about Mohegan Sun bringing its Momentum Rewards loyalty club to the casino at Virgin Hotels Las Vegas way back in October when we first looked at possible fees. The company sent out a press release this week so I guess it's now official. Read the release here.
Speaking of old casino loyalty club news, The Venetian also sent out a press release about the Grazie changes we told you about last year. Read more here.
---