Vegas News January 6, 2023
Happy New Year! – Las Vegas
I hope you had a happy and safe New Year's Eve. I enjoyed a combination of football and the "Las Vegas" marathon on E! all weekend.
This is our first Vegas News of 2023, and it starts with late news and rumors from the last business day of 2022.
MGM Resorts Sells Land Across From Mandalay Bay
MGM Resorts announced the sale of land across the street from Mandalay Bay to ​​three affiliated Tribes of the Fort Berthold Indian Reservation. The Tribe also owns just over 6 acres on the east side of this land. Read more here.
Plans have not been announced for the land yet. You can learn more about the tribes here.
Possibly related: There's a rumor that MGM Resorts is talking to Penn Entertainment about buying the operations of M Resort. Read more here.
It seems like there are more failed Las Vegas rumors than those that come true. This will make a couple of earnings calls a bit more interesting if nothing else.
Let's get to the rest of the news in and around Las Vegas.
Bonus Offer: ENDING SOON!! DO NOT DELAY!
80,000 bonus ThankYou points when you spend $4,000 in 3 months – Citi Premier card
---

Las Vegas Quick Hits
Last week we let you know that Fontainebleau acquired financing to finish the project. This week we can share that the company is staffing up. It's interesting that the company has hired a few former employees at Cosmopolitan. Read more here.
I'd love to find a casino with the old, still current Cosmopolitan vibe. I'm expecting that Cosmo will lose some of that when MGM gets its rewards system integrated later this year. That seems like the timeframe when Cosmo will go corporate and lose that independent spirit. I'd like to be wrong about that.
You may have heard about Southwest air's problems last week. Leave it to a Las Vegas strip club to make stuck travelers an offer they can't refuse. Read more about Hustler's offer here.
Vital Vegas spotted some changes ahead for Boyd Rewards. See the tweet here.
For a few years, we've covered Boyd's quest for increasing profit by focusing on high-margin customers. This is just another example of squeezing out low-margin customers. This is nothing new so carry on.
Coincidentally, I visited Suncoast for the first time since June 4, 2020 (the day Las Vegas casinos re-opened after closing due to Covid-19). I had coffee, worked a bit, and didn't gamble. The property has a slew of new slot machines and reduced the number of table games. Otherwise, it's pretty much the same as before Covid-19. See a few pics here.
Depending on when you read this, CES is in town. Here's a preview of the tech.
CES was requiring attendees from "China, Macao or Hong Kong and arriving in the US on Jan. 1-4 to provide at CES badge pick up a negative COVID-19 test, taken within the last 48 hours." Read more here.
Lunar New Year is on Jan. 22 and there could be some issues for casino operators courting some Asian high-rollers. The US is now requiring "travelers to the US from China, Hong Kong, and Macau will be required to present proof of a negative COVID-19 test to their airline before boarding." Read more here.
One of the questions I'm asked regularly is "why are midweek hotel rooms so expensive?" Usually checking a convention calendar will help answer the question. Keep this convention and event calendar on hand.
Another show just closed on the Vegas Strip. Legends at Tropicana is done after four years. Read more here.
Bill Maher moved from the Mirage Aces of Comedy series to MGM Grand and he's adding more shows. Read more here.
Las Vegas is a Pepsi town. I don't drink much soda so it doesn't matter much to me plenty of people care about this. Read more here.
The LVCVA released its monthly Executive Summary with visitation and hotel room prices in November. Read more here.
Harry Reid International Airport reported a big increase in passengers during November compared to last year. Read more here.
According to the report, more than 50% of the arriving and departing passengers at LAS flew Spirit. I don't pay close attention to this and never realized that number was so high. There's lots of information if you dig through the report. I read the wrong column. Thanks to the commenter for pointing that out.
While reading about M Resort rumors I came across some information about Royal Resort near the Las Vegas Convention Center. Here's my takeaway: "GWP has assembled the consecutive lots to the east and west of the Royal Resort, which consists of a 43,470-square-foot shopping center on 3.7 acres and a 306,000-square-foot office building on 3.3 acres, for a total of 10.5 acres fronting on South Las Vegas Boulevard with plans to develop a future high rise resort and casino." Read more here.
Read about GWP here.
Speaking of Convention Center Drive hotels. You can find an "update" on Majestic here.
The good news is that you'll earn Starbucks Stars quicker in Las Vegas because of the elevated prices. Obviously, the bad news is that Starbucks devalued the Stars in its rewards program. Read more here.
---
Also, be sure to join the ZorkCast Group on FaceBook.
This is the Facebook group to continue the conversation from the ZorkCast podcast and TravelZork website. Feel free to start a conversation related to anything TravelZork or ZorkCast.
---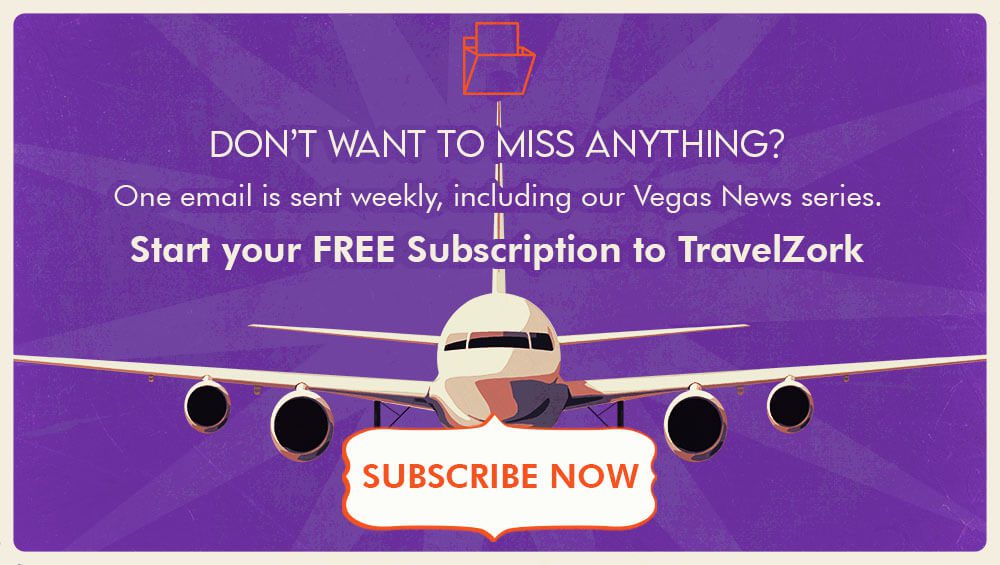 ---