Vegas News January 9, 2022
Before we get to the big loyalty news and MGM Rewards Details, we are happy to report that The Consumer Electronics Show (CES) went off as planned this week. CES says that more than 40,000 people attended the convention this year.
CES is typically the largest convention of the year in Las Vegas. That probably won't be the case this year. Attendance this year was about 75% less than in 2019 when approximately 180,000 people were at the CES.
This isn't much of a surprise with the cancelations we've been hearing about over the past few weeks. Still, the pictures from CES with so much empty space are shocking.
CES and Casinos
I went to CES the year I moved to Las Vegas. My goal for visiting the convention was to see if I could find new tech that would be in casinos. It was so busy that I couldn't see anything that looked remotely interesting. That wasn't the case this year.
The video above of pizza robots was interesting three and a half years ago when MGM Resortsintroduced room service robots at Vdara. It doesn't appear that there was all that much new at CES this year.
I usually source tech blogs to find new and new products and services at CES that may one day be in casinos. Fun fact, some of the new tech 10 years ago like flatscreen TVs and tablets are still being used throughout casinos today. Amazing to think that was only 10 years ago.
CES this year was similar to G2E. The companies that made it to the show we essentially creating new versions of technology that already existed. While that's a personal yawn, it's great to see the convention was able to go on even if it was smaller.
Covid 19 is still a pain in the ass for everyone. Businesses everywhere are still adapting to constant changes from consumers. This ties into the biggest casino news from the week…
MGM Rewards Officially Announced
MGM Resorts officially introduced MGM Rewards this week. The new program will go into effect Feb. 1. What stood out to me is that this is an example of great corporate public relations.
Last week MGM Resorts dropped news about earning Tier Credits for MGM Rewards. This was paned at every outlet that decided to cover it.
Since there was no press release, mainstream media barely discussed the topic. All of the negative coverage about MGM Rewards was quickly covered up with the official news release that went out to all media and investors.
As many mainstream media outlets covered the official news, the articles critical about the devaluation were pushed down in search.
Brilliant!
I feel like this is a tactic MGM Resorts has used in the past but I can't remember when.
MGM Rewards Highlights
The changes to MGM Rewards, in part, happened in order to put all MGM Resorts properties in the US on the same page. Previously, regional casinos like Empire City in New York were on a Tier Credit different earnings level.
MGM Rewards puts earning credits in NY the same as Las Vegas. Now guests at all MGM Resorts properties earn at the same rate.
While guests at the Las Vegas properties will see a drastic 84% devaluation of points, those who go to casinos in New York and other locations will only see a 50% devaluation.
Additionally, these regional MGM Resorts casinos can earn credits for non-gaming spending for the first time. Unfortunately, Las Vegas customers will notice the negative more than those who visit the regional properties.
You can head to the MGM Rewards FAQ to read more about the new program.
Another great overview is from Gary Leff at View From The Wing. Be sure to review the article: MGM Resorts Adds Suite Upgrades, Airfare Credit And Celebration Dinners As Elite Benefits. In addition, Gary also touched on some of the developments with regard to how this will impact World Of Hyatt Program Members and MGM reservations and award redemptions.
Taking A Wait And See Approach
I don't gamble much at MGM Resorts casinos so this doesn't impact me much as it might others. My visits to MGM's Las Vegas casinos are usually to eat and/or drink. The change to rewards will impact me minimally for the 10-15 visits I make annually to MGM properties.
Having said that, I'm going to wait and see if the new MGM Rewards program will change how I feel about the company. Ultimately, this will impact me at some point but I'm not in a rush to make any strong statements right away.
We've been discussing casinos reducing rewards since before Covid-19. Personally, I've been dealing with this since 2018 when Boyd Gaming introduced its new B-Connected rewards program.
I used to visit Boyd casinos to eat, drink and gamble regularly prior to the change with B-Connected. The rewards were fair for my mid-budget gambling. That was no longer the case with the new program.
A Business Can Do Whatever They Want
That's fine, a business can do whatever they want to make a buck. I have a choice on whether or not to visit that business. In this case, I chose to move on.
Since the changes were made to B-Connected, I've barely gambled at Boyd casinos (maybe $300 since 2018). I didn't even bother using a card the last time I visited Gold Coast. GASP!
I don't speak about this often and it doesn't stop me from visiting Boyd properties to eat or drink. There are plenty of local casino options for me.
Boyd told me they didn't want my business so I took it elsewhere. I switched my local play from Boyd's Suncoast Casino to Rampart Casino. The latter has fair rewards for my budget and offers enough good games to be a solid local casino option.
I'm sharing my story about Boyd for a reason. If you feel like the MGM Rewards program isn't for you find another option that does offer what you want.
Maybe I'm Thinking About A Change A Little Bit
As I'm writing this, I've found myself thinking about my future with MGM Rewards a little.
I highly doubt my play at Cosmopolitan will be enough to keep the monthly comp visits, food credits, and free play when MGM Resorts takes over. Again, I'll deal with this when I have to.
So far Resorts World looks like it might have the fairest Vegas Strip offers for me. I'm curious to see how the new owners change Grazie at The Venetian when they take over.
There are still a few months before I have to deal with the changes. Frankly, I love spending a few days at the Cosmopolitan per month and would love for that to continue. I doubt it will but I'm not going to get bogged down worrying about it.
What are your thoughts about the changes to MGM Rewards?

Las Vegas Quick Hits
The tweet above is an interesting idea. You can buy steak knives from Carversteak inside Resorts World.
Could former Wynn CEO become the Las Vegas Raiders CEO? Read more here.
---
Also, be sure to join the ZorkCast Group on FaceBook.
This is the Facebook group to continue the conversation from the ZorkCast podcast and TravelZork website. Feel free to start a conversation related to anything TravelZork or ZorkCast.
---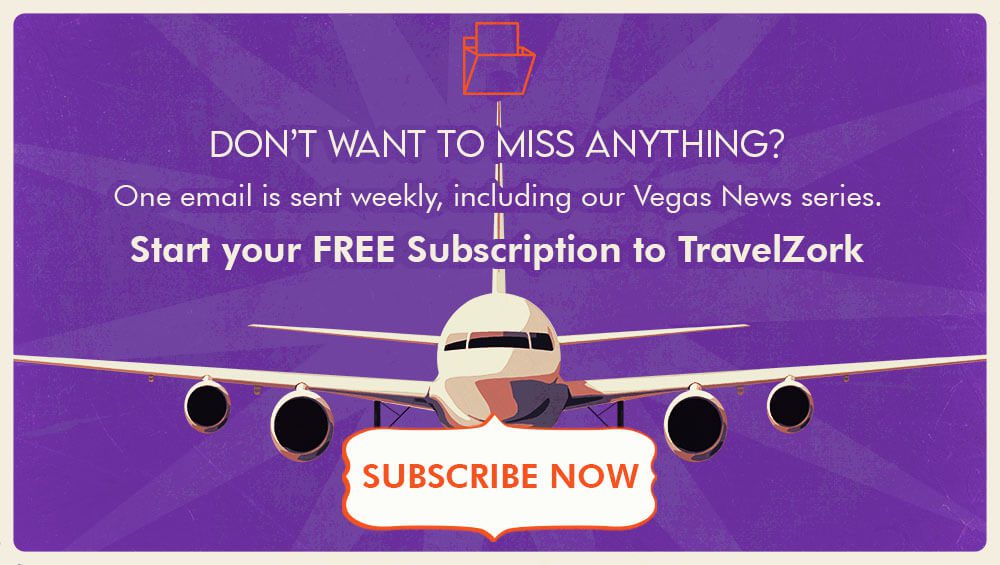 ---