Vegas News July 12, 2022
Vegas Quick Hits and Summer Fun
My annual Summer Break was fun as always. We split a week on the Vegas Strip between Park MGM and The Cosmopolitan. More in-depth coverage in the future, but for now lots of Vegas Quick Hits.
I enjoyed Park MGM more than expected and am stoked that this Starbucks now accepts mobile ordering. There's no more waiting in line for coffee. Overall, The Cosmopolitan is running the same as usual.
Unfortunately, I tested positive for Covid when I got home. I'm on the mend but still not 100% so this will be a short wrap-up without too much added to the flavor of the news.
Superfrico – Much Better
Superfrico at Cosmopolitan was much better this time around thanks to some pre-dinner drinks. The Ski Lodge just outside of the restaurant is another cool hidden speakeasy at the property. It's also fun but definitely not a quiet place for a drink.
The food at Vanderpump A Paris was good – not great – but the space is very pretty. The service was fantastic. I'd return but only to go with someone that wants to check it out because they're a fan.
Table minimums were high at every property – even New York-New York. I'll go in-depth on this in the future. Let's get to the news.

Las Vegas Quick Hits
The World Series of Poker Main Event kicked off this week. For the first time ever Vince Vaughn was the Master of Ceremonies. Read more here.
The poker event drew the second-largest field in its more than 50 years in existence. There are 8,663 entries and the winner will take home $10 million. A total of 1,300 players will take home money this year. You can see more payouts and live tracking here.
As rumored, the sportsbook at Bally's will not reopen. A 7,000-square-foot arcade name The Arcade at Horseshoe Las Vegas will take over the space. There will be a new sports betting counter elsewhere on the property this fall. Read more here.
MGM Resorts will report earnings on Aug 3. I hope to hear some information about the plans for The Cosmopolitan. Everything at The Cosmopolitan was operating as normal during my two-day Summer Break visit. Read more here.
The Fremont Street Experience added new weekend security measures. There are now metal detectors and bag checks on Thursday-Saturday nights. Read more here.
Hot n Juicy Crawfish will open at Downtown Grand in September. A sushi restaurant will open next year. Read more here.
Dream Las Vegas broke ground this week. Read more info and see a slew of renderings here.
Former Dallas Cowboy, Emmitt Smith's restaurant is still on schedule to open this summer at the Fashion Show Mall. Read more here.
The Hawaiian Marketplace across from Aria is officially closed and will be redeveloped. Read more here.
There are new signs for the Welcome To Las Vegas Sign. You might be surprised that this is necessary. I've written directions for this sign for multiple outlets over the years. Read more here.
The NHL released the 2022-23 schedules. You can find info on when your favorite team is playing the Vegas Golden Knights here.
Station Casinos was the first sportsbook to release a game line for next season. The Golden Knights are -150 favorites on the road against the LA Kings. See more odds for the game here.
The Las Vegas Raiders hired former chairwoman of the Nevada Gaming Control Board, Sandra Douglass Morgan as President. Read more here.
Morgan will remain on the board of directors at Caesars. Read more here.
It looks like to LA Clippers G League team will be moving to Henderson. Read more here.
Tickets to see "Hamilton" at the Smith Center in Oct. and Nov. go on sale on July 14. Read more here.
Get paid to eat Las Vegas buffets. Read more here.
The sports bar at Virgin Hotels Las Vegas is closed but Betfred says it still plans on opening the sportsbook. Don't hold your breath. Read more here.
Frankie Moreno is doing a "limited residency" at KAOS at Palms. I think we'll hear more performers announced in the near future. Read more here.
Resorts World is having a monthly Bohemian-themed event. Read more here.
The Vegas Strip casinos don't appear to be seeing the same impact from inflation that Derek Stevens is experiencing downtown. Read more here.
Last but not least, Big Ed Deline from the great TV show "Las Vegas", James Caan, passed away this week. This week I learned that he was in some famous movies.
Let's use this as an opportunity to appreciate Caan/Big Ed in "Las Vegas." You can see a very colorful (and NSFW) Caan and the rest of the cast in Las Vegas Season 1 and 2 bloopers here. You can watch Season 3 bloopers here. Finally, go "Inside The Montecito" here.
---
Also, be sure to join the ZorkCast Group on FaceBook.
This is the Facebook group to continue the conversation from the ZorkCast podcast and TravelZork website. Feel free to start a conversation related to anything TravelZork or ZorkCast.
---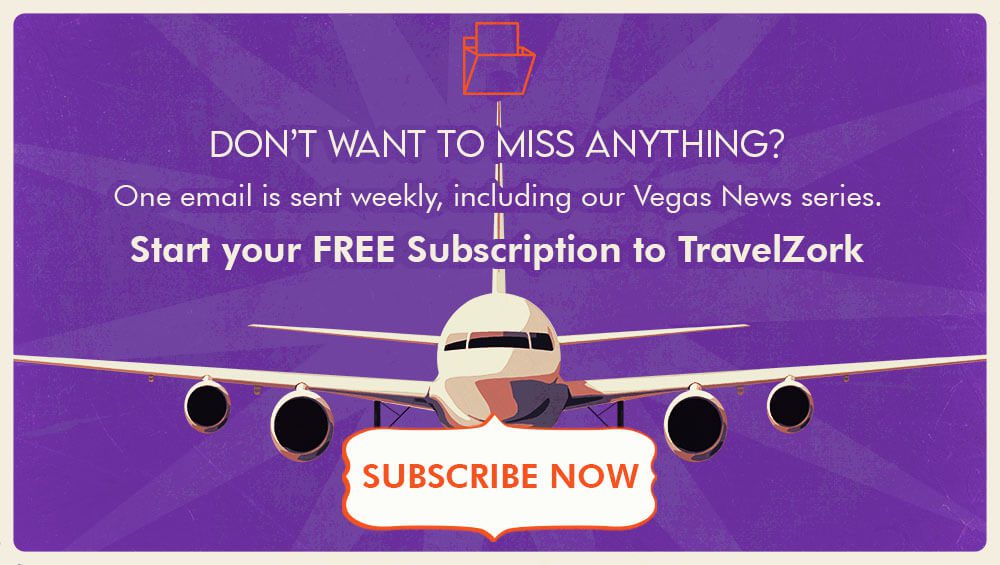 ---