Vegas News July 18, 2022
I finally tested negative for Covid-19. I'm still regaining the strength and stamina I had before getting sick. I'm almost back to normal, but this will keep Vegas News a little shorter than usual again. Plus, the confirmation, Hard Rock Delayed.
Station Casinos Destroying Three Casinos
We're going to start with some news that doesn't matter much to many tourists. The vast majority of visitors to Las Vegas don't leave the Vegas Strip or downtown Las Vegas. However, Station Casinos' plan to destroy three casinos and sell the land is meaningful to the overall market.
On Friday, Station Casinos announced it would not reopen Texas Station, Fiesta Rancho, and Fiesta Henderson. The company will destroy the casinos and sell the land. The only venue that will remain open at the three properties is the ice rink at Fiesta Rancho. That's only until the land is sold. The new owners will have to decide on the ice rink's future.
There's no guarantee that any of the lands will be used for casinos in the future.
Station Casinos is building a Wildfire Casino (no hotel) in downtown Las Vegas and the Durango hotel and casino in the southwest part of Las Vegas. Construction on these properties will continue.
The company is already talking about building a new casino in North Las Vegas. Station Casinos also has four plots of land around town that it could build new casinos on.
Coincidentally, or not, Red Rock Resorts (parent company of Station Casinos) will report earnings on August 9 if you want to hear more.
I've been to the three casinos a total of one time in the 10 years I've lived in Las Vegas. Red Rock Casino and Palace Station are my preferred, and local, Station Casinos properties.
Useful Info
The closing of these three casinos doesn't matter much to me, so I'm not going to get too wound up about this. Personally, I'm looking forward to more new casinos to visit.
The local newspaper actually has useful information about Station Casinos' plans that can't be found anywhere. This is a rare moment where the newspaper doesn't just slice and dice a press release. You can read that here.
You might be interested in this nostalgic and informative video from Miles to Memories Vegas.
Let's get to the rest of the news in and around Las Vegas.

Las Vegas Quick Hits
Hard Rock Delayed
I'm not a news breaker, but every now and again, I discover something while doing research. Earlier this week, I saw confirmation of the rumor that the new Hard Rock Las Vegas won't open until 2025. Read more here and here.
Here's the quote buried at the end of the press release about a customer satisfaction survey. "Looking ahead, Hard Rock also recently announced property expansion in Las Vegas, set to open in 2025, and Athens in 2026."
Related, I'm not sure if Hard Rock is opening a property in Athens, GA, or Athens, Greece. I don't really want to find out because both have their merits.
Caesars Palace Las Vegas is opening a restaurant called Staton Social. Read more here.
The concept of this restaurant at Caesars Palace Las Vegas sounds similar to Beauty & Essex at The Cosmopolitan. It also has the same operator, Tao. I wouldn't be surprised to see MGM change the concept of the restaurant with the pawn shop front at The Cosmopolitan.
Bally's sportsbook closing is last week's news. It looks like the new Guy Fieri restaurant Vital Vegas shared will also serve as the sportsbook. Not coincidentally, this would be at least the third Caesars sportsbook with food from Flavortown. Read more here.
There's another rumor that Adele will have a residency at PLANET HOLLYWOOD Las Vegas Resort. This still isn't confirmed. Read more here.
Silverton is renovating its hotel. Read more here.
Vital 'Scoop, MGM and Boyd News, Wynn Is The Best
Vital Vegas says the Fremont Casino food court will have a Steak 'n Shake. Read more here.
It looks like MGM Resorts may purchase Resorts World Sentosa. This would give the company a property in Asia that avoids the competition in Macau. Read more here.
The MGM deal does not appear to include Resorts World Las Vegas. I'll let someone else start that rumor that has zero validity at this time.
Boyd Gaming is always the first casino operator to report earnings. The company will do so on July 26. Read more here.
A magazine thinks Wynn is the best hotel in Las Vegas. Wynn is so excited by this that the company made a press release for it. Read more here.
Get ready for the Formula 1 Experience. This is an attraction that isn't the Las Vegas Grand Prix race. It's coming to Las Vegas. Read more here.
Last week it was only a rumor that the LA Clippers G League team would move to Henderson. That was confirmed this week. Read more here.
Comedy is returning to the Life Is Beautiful festival this year. See the lineup here.
The NBA could hold a mid-season tournament in Las Vegas. Read more here.
Reckless In Vegas has a residency at SAHARA Las Vegas. Read more here.
One of the most memorable days I ever had to visit Las Vegas took place, in part, at Crazy Horse Too. I wrote about this once for a website that no longer exists. I don't see myself putting this experience on the record again. The strip club has been closed for years and it looks as though it will be demolished. I hope it stands forever. I love that I can still drive by this building. It brings back such great memories. Read more here.
---
Also, be sure to join the ZorkCast Group on FaceBook.
This is the Facebook group to continue the conversation from the ZorkCast podcast and TravelZork website. Feel free to start a conversation related to anything TravelZork or ZorkCast.
---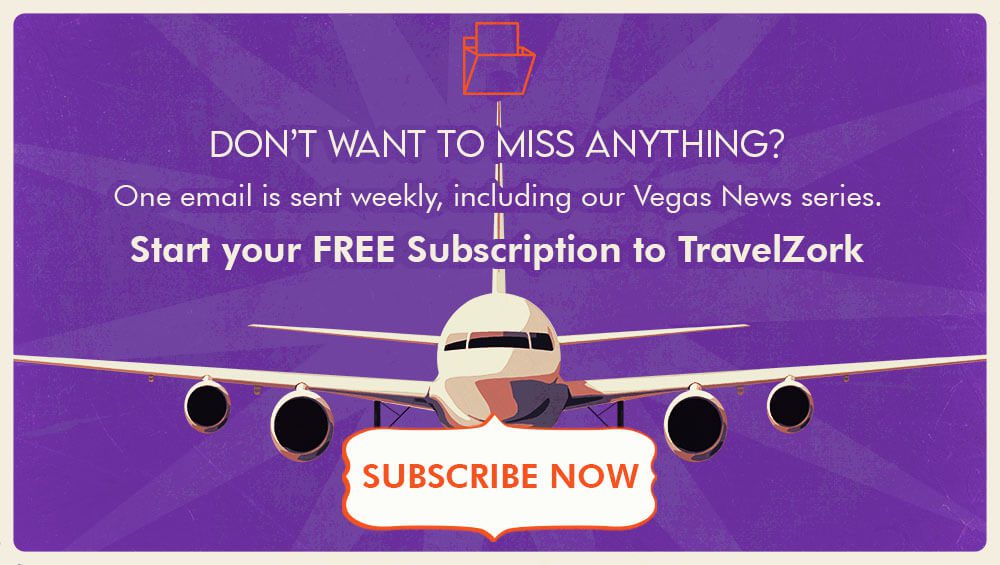 ---