Vegas News July 19, 2023
We're changing Vegas News a little. Instead of posting weekly, we're going to share the Vegas News every other week.
This will make the news rundowns more concise with less fluff and easier to navigate. This will also give us a chance to dive deeper into specific newsy topics.
Last week we looked at the newly lit-up Sphere. While most outlets were focusing on the pretty lights, I shared some info on the specs inside that make that part of the venue even more interesting.
That's enough jibba jabba. Here's the Vegas news from the month so far. The information is presented in no particular order.
NFL slot machine 🎰 🏈 pic.twitter.com/XKAkhkO4NH

— Marc (@MeltzVegas) July 27, 2023
Good night 👁️ pic.twitter.com/2ikROQxqZi

— Marc (@MeltzVegas) July 11, 2023
Prepare for summer weather accordingly. People chuckle when I tell them how it's noticeably (and obviously) hotter in the sun in Las Vegas. A local weatherman reminds us that this is true in this tweet.
Hyatt is ending its partnership with MGM Rewards. Read more here and here.
It appears as though the new owners at RIO All-Suite Las Vegas Hotel and Casino will be taking over operations on Oct. 1. Hyatt will operate the hotel. You can read a little more info about changes coming to Rio here.
Fontainebleau
Fontainebleau shared some new information about its casino floor this week. They also confirmed there will be poolside gaming. Read more here.
Fontainebleau – Casino Floor
You can see a pic of the empty casino floor at Fontainebleau here.
You can find some renderings of Fontainebleau from earlier this year here.
Vital Vegas shared that the Plaza podcast said Tom Brady will open a sports collectibles shop at Fontainebleau. See the tweet here.
The Brady info reminded me that Tom Brady has a TB12 Experience at Wynn. Read more here.
F this
It appears as though tree self-parking at The Venetian and Palazzo is coming to an end as the Sphere prepares to open. The casino hasn't released details yet but you can see the guestimated date here.
Don't be surprised to see Wynn and/or Treasure Island to follow The Venetian with paid self-parking in some way.
Caesars is turning the Napolean Lounge at Paris Las Vegas into a new Montecristo Cigar Bar this fall. Read more here.
Guy Fieri's Flavortown is now open at Horseshoe in the mall where Le Burger Brasserie used to operate. Read more here.
WSOP Main Event set a record for the number of players. Read more here.
Breaking news. A magazine likes Wynn. Read more here.
The LVCVA detailed a ton of things to do in Las Vegas this summer. Check it out here.
Earlier this year Aruze, makers of Shoot To Win bubble craps, filed for bankruptcy protection. Read about that here.
Now it appears as though Aruze will be closing its Las Vegas headquarters. Read more here.
Next week Live Nation will have a deal to buy 4 concert tickets for $80 around the country. There are plenty of shows in Las Vegas. Read more here.
There's a Cuban restaurant coming to Flamingo Las Vegas. Read more here.
There's a new "Buffalo Zone" at Palms. The area has nearly 50 BUFFALOOOOOO slots. Read more here.
Want to be Bellagio's landlord? The real estate is on the market! Read more here.
The headline says "New York man fights one-legged man, strips naked, dances on top of poker table." I have nothing to add. Read more here.
You may have heard about this scam casinos are dealing with. Read the notice from the Nevada Gaming Control Board here.
The Silverton hotel remodel is complete. Read and see more here.
The NBA announced its new in-season tournament semi-finals and final will take place in Las Vegas. Read more here.
The Westgate SuperContest and Golden Nugget football contests are open for anyone who wants to register. Read more here.
F1 released its 2024 schedule. The Las Vegas Grand Prix will take place Nov. 21-23 next year. See the full schedule here.
It's been a while since we had a new Boring Station update. This one is at Encore. When it opens next year this will be useful for people who don't want to walk from Wynn to Resorts World or the Convention Center. See below and read more here.
At the current one new Vegas Loop station opening per year, the 69 planned stations will be completed around 2087.
Starting Oct. 5, Dita Von Teese has a residency at Horseshoe Las Vegas. Read more here.
It's almost casino earnings season. Look for news over the next few weeks. Caesars reports on 8/1 and MGM reports on 8/2.
Tickets for BravoCon go on sale next week. Read more here.
There's a plan for the former Texas Station and Fiesta Rancho land. It's boring but you can read more here.
Barry Manilow has performed a lot at Westgate. Read more here.
---
Also, be sure to join the ZorkCast Group on FaceBook.
This is the Facebook group to continue the conversation from the ZorkCast podcast and TravelZork website. Feel free to start a conversation related to anything TravelZork or ZorkCast.
---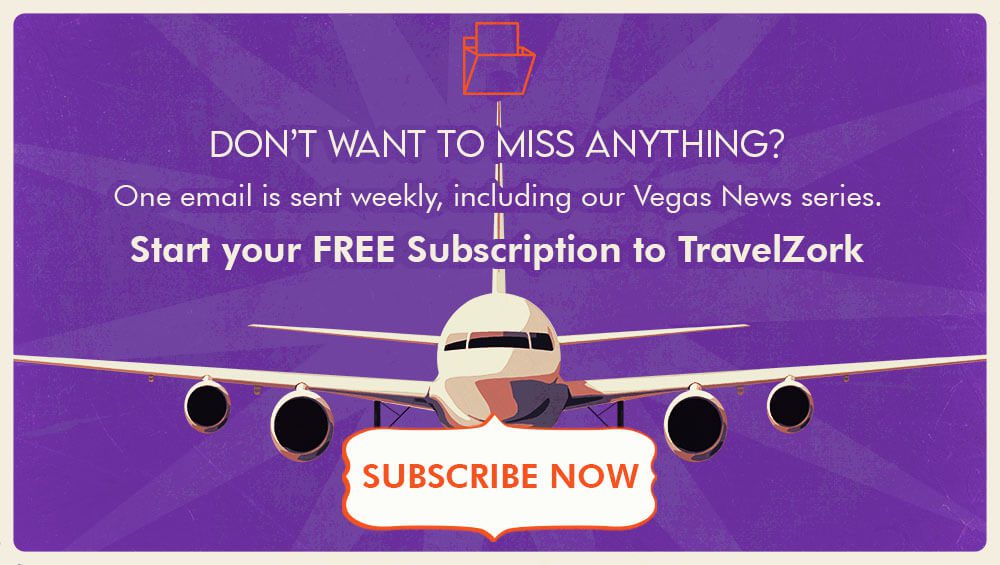 ---