Vegas News July 25, 2021
Vegas News is going to be a bit different this week. I spent most of the past five days on the Vegas Strip. My stay was for fun and work so I visited multiple casinos. When visiting Caesars properties I saw a lot of transformation ("New Caesars") we've been discussing over the past year or so. When going through my weekly news blurbs it looks like I'm not the only one to see what's happening.
New Caesars Is Taking Shape Right Now
We've been talking about changes coming to Caesars Entertainment properties since the Eldorado merger was first announced. Well, it's happening and there's no avoiding it – no matter who you are. The changes are impacting all guests and employees at the casinos.
Caesars is changing policies from the top. The staff at every property I visited last week is doing their best to deal with the new policies. Unfortunately, customers aren't taking too kindly to the changes.
Water Bottles and $2 Shots That Were Comp
I was sitting at a bar and someone asked for water. The bartender went to pour a cup and the person asked for a bottle. The person got angry when told about the new "no bottle" policy for someone just asking for water. The person left and returned to the bar again and asked for a manager. The discussion lasted at least a few minutes. I left before they were done but it didn't seem pleasant.
Just prior to the water incident a frequent customer was charged $2 for a shot of whiskey to go along with their comp beer while playing video poker. This person was upset because the shot used to also be a comp and just lashed out at the bartender.
You can see another account of policy changes and service problems from a Caesars Seven Stars member here. For what it's worth, everyone I interacted with during the week was polite and even fun. Many were just frustrated having to constantly apologize for the new policies they had to enforce.
Gambling At The Cromwell And Other Caesars Casinos
I visited a friend at The Cromwell Hotel and Casino for dinner and learned a few things about the gambling in this casino and other properties. As previously shared on Twitter (can't remember who so no hat tip), all of the great gaming rules appear to be gone.
For example, craps odds at The Cromwell are now 3x-4x-5x like most casinos on the Vegas Strip. The 100x odds are no longer available. The same with single-zero roulette on the main gaming floor. I only saw a double-zero game.
Closed Behind A Curtain
Half of the casino floor at The Cromwell was closed and behind a curtain when I visited.
Looks like table games by the strip entrance @CromwellVegas are being replaced by slot machines. pic.twitter.com/8Ew1s7gNjX

— Marc (@MeltzVegas) July 19, 2021
The table games by the Vegas Strip entrance at The Cromwell have been removed. There were a few stands for slot machines when I walked by. The games might be installed by the time you read this. The only table games at The Cromwell are located past the center bar near the entrance for Drai's.
Lots Of Changes – Roll To Win Craps
Caesars also removed some table games at Harrah's and The Linq. The former table game spaces are occupied by slot machines and electronic table games. More of these games will be installed at Caesars Palace as part of the renovations taking place this summer.
Roll to win craps @FlamingoVegas pic.twitter.com/DyqkQWTz2M

— Marc (@MeltzVegas) July 20, 2021
Roll To Win Craps seems to be a hit. I saw the game at Flamingo, The Linq, Harrah's, and the Cosmopolitan. As expected, most of the people playing are younger gamblers. The $10 semi-electronic version of craps is more affordable than the live dealer games which were $25 at all casinos I visited.
Scott at Vital Vegas noticed a lot of the same things this week.
Bread And Window Seat Fees At Giada
My Caesars Rewards Diamond level friend treated me to Giada using the $100 annual dinner. I was surprised that we were seated in the middle of the restaurant. We haven't been seated in this area before. The window seats were previously reserved for Diamond and Seven Stars guests.
Giada now charges $25 per person for a window seat. The Caesars website directs to OpenTable for reservations so most people reserving a table online will have a similar issue. We didn't ask Caesars to see if they'd upgrade us because the view doesn't really matter to either of us.
There's no complimentary bread at Giada. The bread plate is now on the menu for $9. This is the same bread service without the dried capers my friend loves so much. I've heard different possible reasons for charging for bread. I'm not big on bread so this is just strange to me.
Other Random Things From The Cromwell And Caesars
The Cromwell removed the instagramable photo spot with the martini glass or heart near the south entrance.
All seats at The Cromwell pool come with a $100 minimum spend. You can complain if you just want to read a book but this is the new policy.
Diamond/Seven Star check-in at Harrah's is closed. There's a separate line for these guests in the lobby.
Harrah's sportsbook (and all Caesars sportsbooks) charge to reserve seats for busy dates. This isn't new but this is a good reminder since football season is approaching.
The new policies from Caesars are making customers angry. When guests are upset they take it out on people working that don't make the policies. I'm not sure how much the staff will be able to deal with the changes. I've said this a lot during the week but something's gotta give.
Reducing expenses isn't exclusive to Caesars. I just happened to visit four of its casinos this week. Casino corporations start to report quarterly earnings this week with Boyd Gaming on Tuesday. I look forward to hearing how the changes are affecting their bottom line.
The Cosmopolitan Is Rocking
My monthly residency at the Cosmopolitan took place this week. The place was as busy as it's been for the past couple of months.
Wednesday night @ Chandelier bar @Cosmopolitan_LV pic.twitter.com/WCenuSQjLy

— Marc (@MeltzVegas) July 22, 2021
The vibe was so much better than the Caesars properties. The guests and staff were in a great mood. I didn't see a single negative experience in three days and there were only two new things to share.
Roll To Win Craps was always packed. The live dealer craps games have been $25 all year. The addition of the $10 electronic game is popular with the lower rollers. The loudest roars still come from the traditional game but everyone rolling dice was having a blast.
One thing was different during this visit to the Cosmopolitan. We were offered a resort credit if we declined housekeeping for the three-night stay. We kept room service. Three nights was a bit too long to go without. This is new for Cosmopolitan but something Caesars has offered for a couple of years now.
As some people mentioned this week, hotels may soon have a similar pricing model to airlines. Every amenity will have a fee added for most guests. People will have the option to pay for a first-class experience. This seems realistic but we'll see.
I was playing Pai Gow Poker at the non-smoking table near the high limits room and couldn't take my eyes off the huge new Game of Thrones King's Landing slot machine. I've never watched the show but the height of the machine and visuals were stunning.
The bonuses in the game are fun and winning the jackpot didn't hurt. This game is only available at the Cosmopolitan and Silverton right now. I recommend this game if you've been missing the high production of branded slot machines. The generic non-branded slot machines that have been released over the past year can get boring.
Jaleo Sangria Hour
Another night @jaleo @Cosmopolitan_LV thanks to the Game of Thrones slot machine. pic.twitter.com/SFw6kiwgjn

— Marc (@MeltzVegas) July 23, 2021
Friends have been preaching how great the Sangria Hour at Jaleo is to me for a while but I've never visited. It was so good that we ended up having dinner here two of the three nights at Cosmopolitan. Great food, great prices (menu) and great service. What more could you ask for besides additional hours?
STK Cocktail Hour wasn't bad either but I think I fell in love with Jaleo this week.

Las Vegas Quick Hits
Enough about my experiences this week. Let's get to the rest of the news with an abbreviated news section.
Imploding The Mirage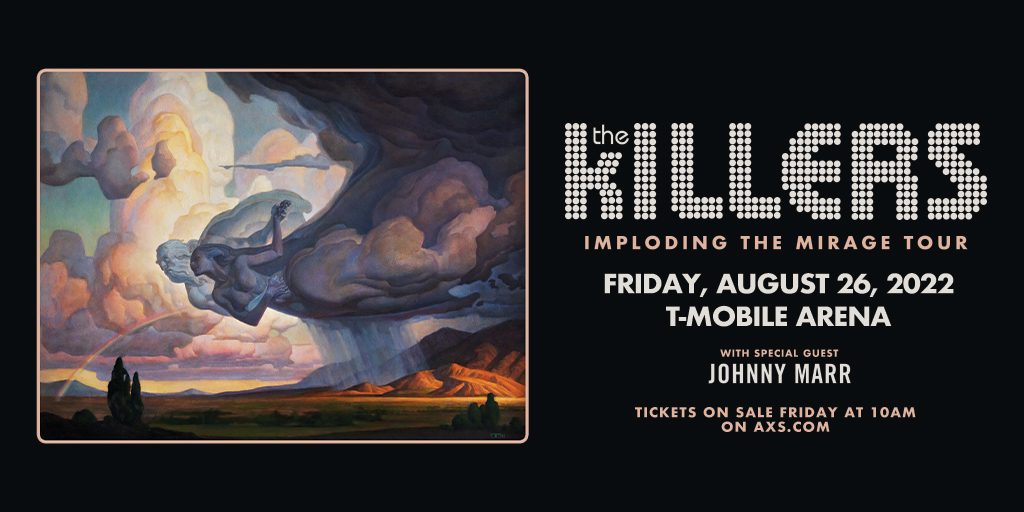 Imploding the Mirage will take place next year. Read more here.
Casino workers must wear masks. Read the policy here.
Las Vegas Sands still owns The Venetian so I can share some corporate news. The company reported earnings last week. Read more here.
Cashless gaming news bites:
Deal with Aristocrat and Everi
Deal with Sightline and Aristocrat
Deal with Sightline and MarkerTrax – This could be a huge deal for sports bettors. I'll have more on this soon.
If you want to see inside Allegiate Stadium but don't want to pay much consider going to a UNLV football game. Read more here.
A&W root beer restaurants coming to Las Vegas. Read more here.
Raising Cane's is coming to the Vegas Strip. Read more here.
---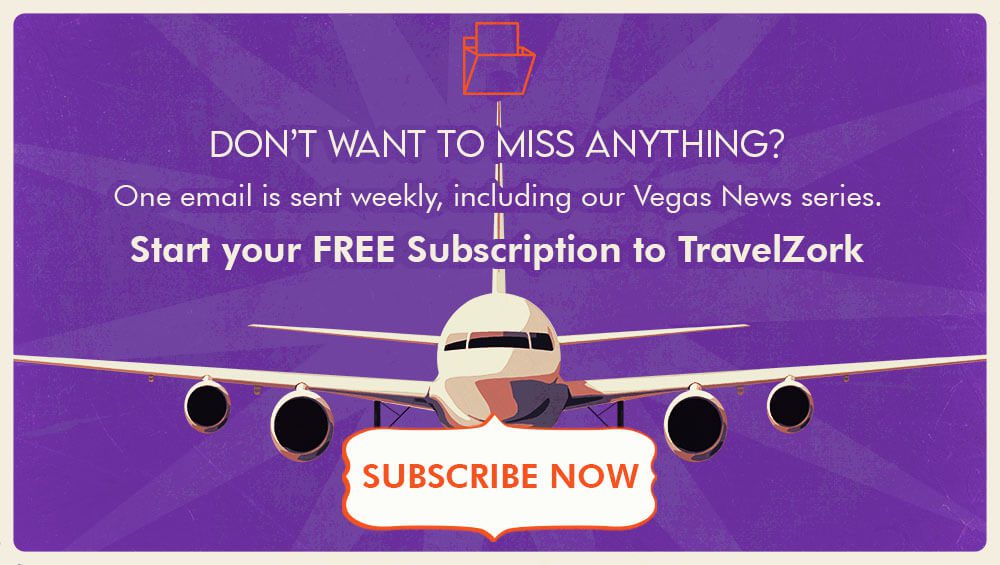 ---