Vegas News July 25, 2022
U2 Residency
The work week ended with another Friday evening news dump. Billboard reported that U2 will have its first Las Vegas residency starting in late 2023 at The MSG Sphere at The Venetian. Read more here.
The shows will be spread out over several months. U2 will not play shows on consecutive days. This could lead to Thursday & Saturday shows which would extend visits for weekenders an extra day. Kind of a smart trick if you're looking to sell extra hotel rooms that I wouldn't be surprised to see other casinos implement.
The U2 residency could begin during the Las Vegas Grand Prix F1 race in late Nov. 2023. If that happens, the most affordable hotel rooms in southern Nevada may be in Primm.
I wouldn't be surprised if U2 does appear that weekend. An internationally popular rock band performing for fans of an international sport makes too much sense.
I'm sure we'll hear more information on the U2 Las Vegas residency soon. In the meantime, let's get to the rest of the Vegas news from the past week!

Las Vegas Quick Hits
I knew Blackstone made good money on the sale of the Cosmopolitan. There's a reason the company felt good about bonusing every employee on its way out. I didn't realize it was the company's most profitable single sale ever. Read more here.
Ghostbar at Palms is reopening on Aug. 3. You can read about how "Ghostbar's DNA will be based on a concept that is exclusively inclusive" here.
The Whisky X is returning to the Cosmopolitan in October. Read more about the whisky tasting event outside at the Boulevard Pool here.
Useful Info
---
Also, be sure to join the ZorkCast Group on FaceBook.
This is the Facebook group to continue the conversation from the ZorkCast podcast and TravelZork website. Feel free to start a conversation related to anything TravelZork or ZorkCast.
---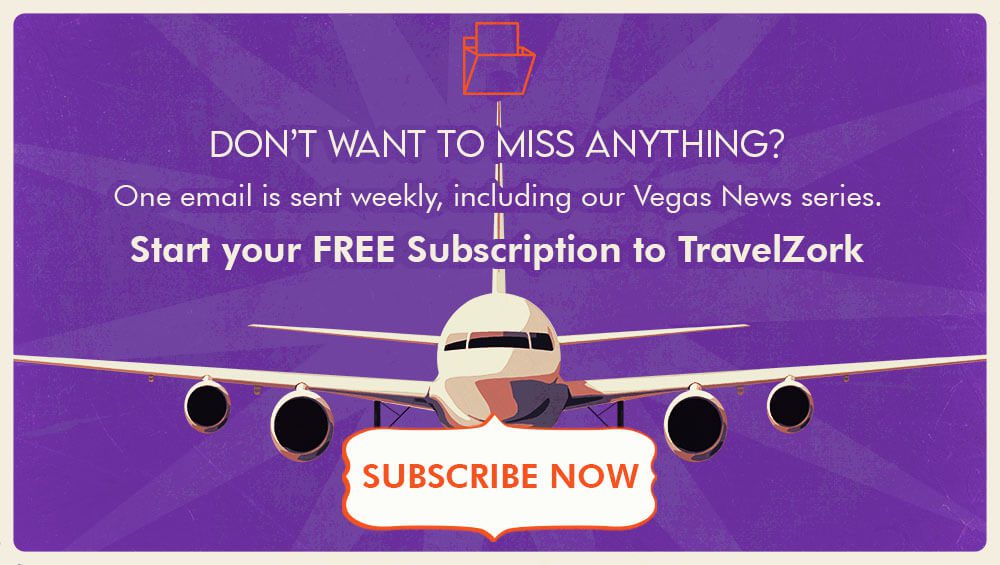 ---