Vegas News July 4, 2022
Vegas Summer Entertainment
Michael and I both had weeklong vacations with minimal work planned so we decided to drop a double issue of Vegas News after the holiday. I stayed in Las Vegas with a friend visiting and noticed more than a few things. One thing to keep an eye on is a lot of Vegas Summer Entertainment!
I'll share some of that here and in the upcoming weeks. The world traveler, Mr. TravelZork, will probably share the good stuff from his trip on the socials.
Because chaos is fun, I'm going to mix the news from the past two weeks. This will be 100% all Quick Hits that will make the flow more entertaining. At least for me. Anyway, let's get to it!

Las Vegas Quick Hits
The Las Vegas Convention and Visitors Authority has a helpful page for what's happening this summer. Enjoy it here.
I sat next to someone who works with the company operating Dream Hotel. While I was busy trying to get four Aces in video poker, he was telling the person next to him that he'll be back for the groundbreaking of the property next week. Read more here.
Wayne Newton has Covid-19. His shows at the Flamingo Las Vegas are canceled for now but he expects to be back soon. Read more here.
I'm typing this on the one-year anniversary of the Resorts World Las Vegas opening. Read more here.
Never forget that Uncle Kracker played a concert for money when Resorts World opened. Read more here. ​​
The Vegas Loop station connecting Tesla service from Resorts World to the Las Vegas Convention Center is open. Read more here.
At this pace, the entire Vegas Loop by Boring will be finished in 2075. Neat.
Quick Hits – Vegas Summer Entertainment
MGM Resorts is having a property-wide scavenger hunt until July 15. Read more here.
Evidently, the casino without a sportsbook had problems at its sports bar. I'm surprised Money Baby at Virgin is still open but that's another story. Read more here. Update: It closed.
Caesars reports earnings on Aug. 2. Since they didn't tease a casino sale for this quarter maybe they'll announce it. Get info on the call here.
It looks like MGM Resorts has hiked fines for smoking in its hotel rooms. From this Twitter thread, I see that fines are now $300 to $1,000 depending on the property.
I stayed at NoMad for a couple of nights last week and there was no sign about fining smokers. This was surprising as Park MGM is an entirely non-smoking property. I now question the validity of the fine signs but leave them in just in case.
This article is about Derek Stevens being concerned about the economy. The thing that stood out to me is that he studies ATM withdrawals. It makes sense but isn't something I've thought about before. The information is interesting if you're curious about casino economics. Read more here.
Las Vegas hotel room rates on the Vegas Strip are dipping. I haven't noticed since I usually only look for busy weekends. I also haven't paid for a room in a while so this could be a blind spot for me. Read more on the Las Vegas economy here.
Caesars is currently updating a slew of sportsbooks. Here's a very brief update on the news and rumors.
The renovated Harrah's sportsbook just reopened. It's basically new seating. Read more here.
The Paris Las Vegas sportsbook is being renovated right now. I expect something similar but am awaiting confirmation.
The Bally's sportsbook may not return. It appears as though it will be replaced by something similar to Dave & Busters when the property is rebranded as Horseshoe. You can find more unconfirmed info on the Caesars sportsbooks here. I'm waiting for more info on this as well.
I'm surprised Caesars isn't just making the Horseshoe sportsbook a Guy Fieri Flavortown sportsbook. That would probably make for a better food hall concept. Consider this a free idea, Caesars.
Quick Hits – Vegas Summer Entertainment
Billy Idol, Mayfair, Immersive Van Gogh, Brad Paisley
Quick Hits – Jigsaw Puzzle International Convention and MGM Parking News
Las Vegas is home to so many random conventions that there's something fun announced every couple of weeks. Today's fun convention is the Jigsaw Puzzle International Convention taking place at the Las Vegas Convention Center beginning July 8. Read more here.
The Day N Vegas festival was canceled because of low ticket sales. Read more here.
The A's are still unlikely to move to Las Vegas. Read and see more here.
You love reading about parking. It looks like MGM is raising rates next week. Read more here.
Imagine Dragons has a new video with lots of Las Vegas.
---
Also, be sure to join the ZorkCast Group on FaceBook.
This is the Facebook group to continue the conversation from the ZorkCast podcast and TravelZork website. Feel free to start a conversation related to anything TravelZork or ZorkCast.
---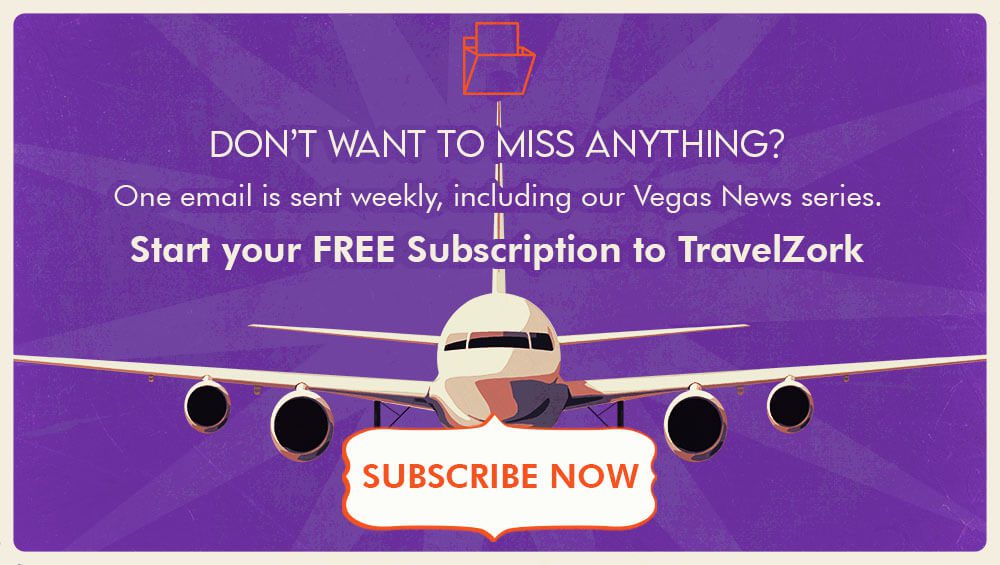 ---