Vegas News June 7, 2023
I like to change the format of Vegas News every now and again. This week will be all Quick Hits-style with a bunch of embedded tweets with pictures for visual interest. Also, pay close attention to the Fontainebleau Room Preview, which is making this new casino resort seem "more real."
Marc's Royal!
We'll start off with some fun personal news. I hit my first royal flush since before the Covid-19 pandemic. Yeehaw!
Me: superstitions are dumb
Also me: I'm wearing different clothes because gambling has been awful lately.
Result: pic.twitter.com/7bDH6uwI6s

— Marc (@MeltzVegas) May 25, 2023
This was my first time getting a royal flush outside a casino. This hand was at my local PT's Tavern. The bar and restaurant chain has half-off drinks during Happy Hour. I found one of the best deals on booze at this bar a few weeks ago. There are a couple of locations near the Vegas Strip for those of you not interested to venture too far from the action. Learn more about PTs here.
PariShoe?
The World Series of Poker is underway at Paris/Horseshoe Las Vegas (PariShoe?). Read more here.
Here's a teaser about what the Rio rewards program might look like after Caesars Entertainment leaves RIO All-Suite Las Vegas Hotel and Casino later this year. Read more here.
Fontainebleau Las Vegas
I found a couple of Fontainebleau hotel room renderings on the hotel meeting page. What do you think?
A couple of Fontainebleau room renderings from its meeting pageshttps://t.co/5sffhCEKl1 pic.twitter.com/MOjWB2C8Kr

— Marc (@MeltzVegas) May 25, 2023
Fontainebleau Room Preview
You can see more Fontainebleau renderings here.

Las Vegas Quick Hits
Stopped by @PlazaLasVegas @carouselbarlv and had a tasty Kona. Nice bar. Video poker still hates me. Beer doesn't. pic.twitter.com/sjHCDwRMQj

— Marc (@MeltzVegas) May 23, 2023
A few press pics of the new display at Bellagio's Conservatory & Botanical Gardens pic.twitter.com/Y9QLwSuUU3

— Marc (@MeltzVegas) May 31, 2023
Incredible weather calls for blackjack poolside. pic.twitter.com/L8lrQrB0Hb

— Red Rock Casino Resort & Spa Las Vegas (@redrockcasino) May 26, 2023
Last and certainly least, I stopped off to see what a pop-up casino was all about. It was everything I expected.
Pop Up Casino
---
Also, be sure to join the ZorkCast Group on FaceBook.
This is the Facebook group to continue the conversation from the ZorkCast podcast and TravelZork website. Feel free to start a conversation related to anything TravelZork or ZorkCast.
---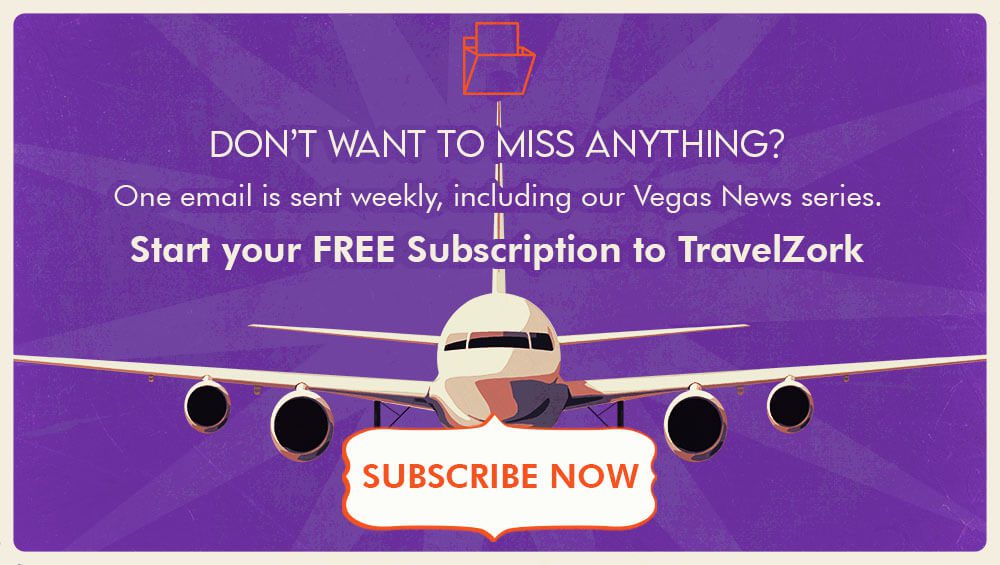 ---