Vegas News March 13, 2022
Big Fish at Cosmo
Before we get to Durango Casino and the other Vegas Quick Hits….. Earlier this week I received an email from Aristocrat for a slot machine I found last month at Cosmopolitan. I receive lots of press emails but this one hit me because it was for a game I randomly discovered just wandering around The Cosmpolitan one afternoon.
You can read about Big Fish Grand here. You can see the amazing song when you win a nice bonus below.
I don't love slot machines but I'm a sucker for loud noises and bright lights. This game has all of that. Some day I'll explain how slot machines became an important part of my gambling experience.
I don't imagine playing Big Fish Grand again but the experience and memories from playing once are fantastic. That's what visiting Las Vegas is all about – creating memories that last forever. While I may never play this slot machine again, I'll never forget it.
Even though I've lived in Las Vegas for 10 years, I still feel like a tourist since I usually only explore the Vegas Strip or downtown when friends are visiting. Even though I visit with some locals every now and again, I probably spend more time in these parts when people from other states are visiting.
Living in Las Vegas can be the best of all worlds. I'm just glad I can enjoy Las Vegas the way I did when I lived on the east coast and as a local whenever I want.
This has nothing to do with anything other than appreciating friends near and far as well as new obnoxious slot machines. In the meantime, enjoy the sweet sounds of a $104 slot machine win!
Let's get to the real Vegas News from the week!

Las Vegas Quick Hits
Durango Casino
Station Casinos started doing a cleanup of the land where it's building the new Durango Casino earlier this year. This week the company officially broke ground on the new property. You can see new interior renderings and learn more about the property here.
Previously announced details about the Durango Casino Project include:
83,000 square feet of casino space offering the latest games and an open floorplan seamlessly blending indoor and outdoor socializing spaces
Hotel tower with over 200 beautiful guest rooms and suites
Four signature food and beverage outlets
Exciting food hall concept featuring fast-casual favorite restaurants and eateries
State-of-the-art race and sportsbook
Serene resort pool space with private cabanas and environmentally friendly event lawn
20,000 square feet of meeting and convention space
40 electric vehicle charging stations
Multiple bike lanes to access the property with ample bike parking
Rumor Of The Week
Rumor of the week: El Cortez is going to be a 21+ property.
Since most of El Cortez is a casino with large bar spaces it's primarily 21+ already. This isn't a major change. I guess this means kids under 21 won't be able to stay in the hotel with their parents. Big whoop. See the tweet here.
The free autonomous car rides in downtown Las Vegas have a few pickup and dropoff locations. Download the app to get a ride and read more here.
It looks like a show at PLANET HOLLYWOOD Las Vegas Resort that nobody cares about is having problems. Read more here.
Last and least, MLB will have a full season at the owners locked out the players. I look forward to spending some summer afternoons watching and wagering on day games in the sportsbooks while enjoying the air conditioning.
---
Also, be sure to join the ZorkCast Group on FaceBook.
This is the Facebook group to continue the conversation from the ZorkCast podcast and TravelZork website. Feel free to start a conversation related to anything TravelZork or ZorkCast.
---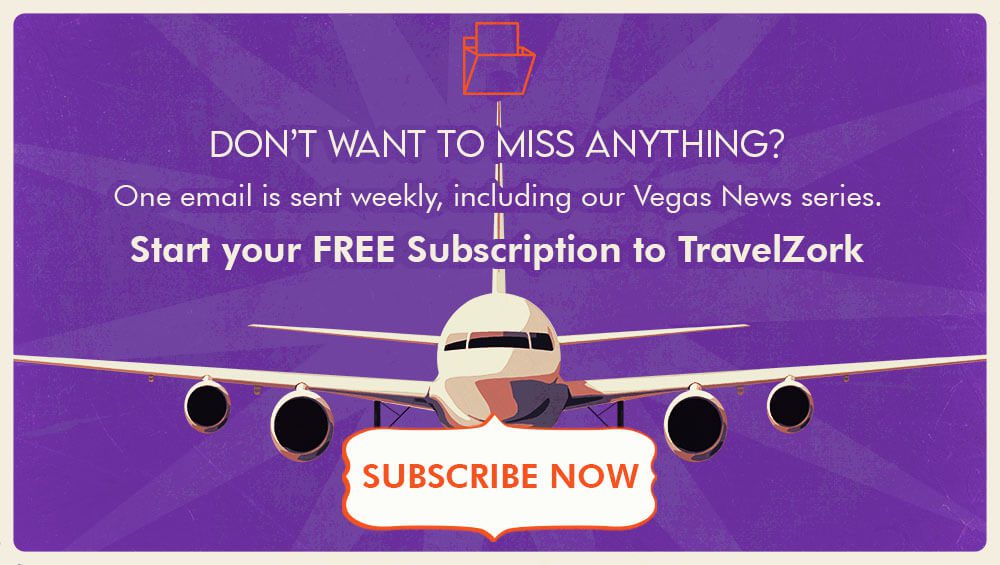 ---