Vegas News March 20, 2022
March Madness Is Underway
Las Vegas casinos closed two years ago last week. Las Vegas and the rest of the world continue to return to whatever normal is nowadays.
First Weekend Of March Madness
This week was an important benchmark for sports fans like me. We're just finishing what is traditionally one of the busiest weekends of the year for sports fans and bettors.
The first weekend of March Madness is wall-to-wall college basketball games for four consecutive days. In total, there will be 48 games played over the weekend. For comparison, the four days of betting on college basketball are usually similar to wagering during Super Bowl weekend.
This weekend used to be a great time to visit Las Vegas but hasn't been the same for the past couple of years. The NCAA basketball tournament was suspended two years ago. Last year the Las Vegas experience was muted with Covid-19 restrictions still in place.
Sportsbooks Were Packed
This year Las Vegas sportsbooks were packed almost to pre-Covid levels. When Circa was being constructed, my imagination ran wild with how great the scene at Stadium Swim would be during the first weekend of March Madness.
Well, Stadium Swim continues to shine brightly at Circa.
Welcome to #ManiaUnderTheSun. 🏀
Let's have some fun at the best pool on Earth. ☀️ pic.twitter.com/PO9MNwqFcn

— Stadium Swim (@stadiumswim) March 18, 2022
There have been big crowds at casinos, bars, and restaurants all over Las Vegas. It's been great to see and experience.
I did learn something after the first day of March Madness. A colleague shared details of the first day during his March Madness experience at Bally's.
Bally's Sportsbook And The Future
He's hearing that the sportsbook at Bally's will be "gutted" as part of the Horseshoe renovation. This makes sense. The sportsbook at Bally's is an awkward space in a strange location deep in the bowels of the property.
I'll look into getting more details about the Bally's/Horseshoe sportsbook now that the busiest days of the tournament have passed.
While Las Vegas feels like normal for someone like me who is able to enjoy it regularly, the city still coming back for a lot of people.
It looks like the masses are returning to Las Vegas! I think we're going to be in for a fun summer.

Las Vegas Quick Hits
Before we get to the real Las Vegas news, you should be alerted that Amazon did not buy MGM Resorts. However, Amazon does own the movie studio that put out a few movies you might recognize from seeing their respective slot machines – James Bond, Rocky, and The Addams Family.
---
Also, be sure to join the ZorkCast Group on FaceBook.
This is the Facebook group to continue the conversation from the ZorkCast podcast and TravelZork website. Feel free to start a conversation related to anything TravelZork or ZorkCast.
---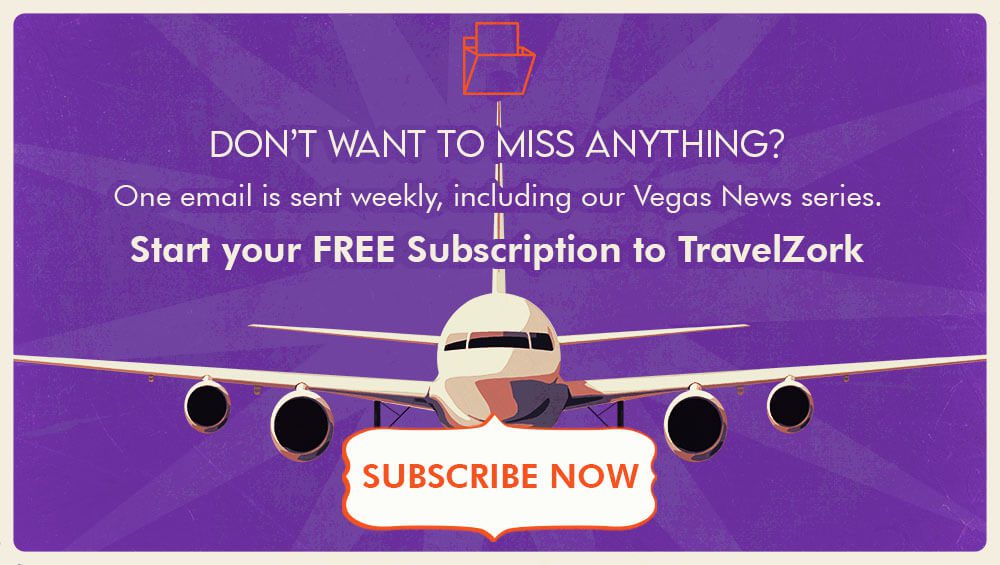 ---