Vegas News March 6, 2022
March Madness
Vegas News is back on schedule and there's one big thing happening in Las Vegas over the next two weeks. The first weekend of March Madness is one of the busiest weekends of the year in Las Vegas.
The NCAA basketball tournament officially begins on March 17 and continues through March 20. However, the Madness is already underway in Las Vegas for serious college basketball fans and bettors.
Conference tournament week in Las Vegas is less popular as the first weekend of March Madness but it's a favorite of college hoops fans and bettors for a few reasons.
Las Vegas isn't as busy so everything is less expensive and reservations aren't difficult. There are also numerous games taking place at venues around Las Vegas.
While conference tournament week can be great for superfans, the first weekend of March Madness is still a great time for a sports fan to be in Las Vegas.
During the first weekend, there are 48 games in four days starting at 9 am on Thursday, March 17. The action continues for around 12 hours. Then it's time to go out and enjoy all that Las Vegas has to offer.
TIPS – March Madness
Watching and Wagering
Here are a few tips on watching and wagering on the games for anyone planning to visit Las Vegas for the first weekend of March Madness.
Sportsbooks: I love sharing the experience of March Madness with a lot of people. Large sportsbooks that work for me include Cira (downtown), Westgate (near Strip), Red Rock (off-Strip) , and The Mirage or Mandalay Bay (Vegas Strip).
Expect To Pay: Many sportsbooks, especially on the Vegas Strip, charge a reservation fee for seats since it's so busy. There are general admission options available but you'll have to look off the Vegas Strip and arrive early to get a seat.
Only In Vegas experiences: Now that sports betting is legal in half the country, there's less of a need to visit Las Vegas for gamblers. Visiting Las Vegas for sports is a special occasion – treat it that way. Look for an "Only In Vegas" experience. Watch the games outside at Stadium Swim at Circa, the Luxor esports arena or even a strip club like Sapphire.
Skip the lines to bet: Get at least one sports betting app for betting. March Madness is so busy and there are betting opportunities all day and night. This means there's a line to bet all day and night. Before the games start visit a casino (you have to open an account in person) to open and fund a sports betting app. This will save time waiting to place a wager. As I say often, nobody visits Las Vegas to stand around in lines.
March Madness – Find Something That Works For You
While I'm sharing some personal opinions there are so many more options. If you want to save money head off-strip. Find something that works for you.
Something For Everyone
For example, South Point has a great general admission party in its ballroom. It's no-frills but is a great option for someone(s) that would rather spend money gambling or eating and drinking than a reserved seat in a sportsbook or party.
There's something for everyone in every location. Cosmopolitan has a watch party with a full bar, blackjack, basketball hoops, and betting stations. There are interesting and generic options all over town.
The March Madness In Las Vegas group on Facebook is a great resource for finding specific locations that may be best for you.

Las Vegas Quick Hits
The video above is renderings of the architecture planned for Fontainebleau. Renderings are hit and miss. While some projects are as good or better than the renderings (Circa) some fall a bit short (most others). Vital Vegas has stills here if you prefer words and pictures.
The Las Vegas Convention and Visitors Authority (LVCVA) released its 2021 Visitor Profile. This is a fun approximation of who visited Las Vegas last year and what they did during their visit. See the report here.
One thing this community might find interesting from the report is that 61% of visitors said they paid a regular room rate. People visiting Las Vegas without a comp room or discount!? GASP!
The LVCVA also updated its construction bulletin for the next few years. There's nothing new but it's handy to see all in one place. See the chart here.
BTS sold out four shows at Allegiant Stadium to fan club members. MGM Grand Garden Arena will be selling watch party seats for anyone that couldn't get into the show. Room rates for the two weekends they're in Las Vegas are through the roof. See some screenshots here.
The Boring tunnel connecting Resorts World with the Las Vegas Convention Center could be completed in a month. Read an update on Resorts World here.
Resorts World is adding a burger joint and three more food stalls to the food hall. Read more here.
Elia Beach Club at Virgin is opening soon. Read more here.
You can see more dayclub opening dates here.
Related: Dive in Movies is returning to the Cosmopolitan. Read more here.
It's the annual "Let's increase the tax threshold for slot machines" game. Read more here.
Bill Simmons of The Ringer has some info on the NBA coming to Las Vegas. Listen here.
The Jonas Brothers were planning a Park MGM residency before Covid hit. They're now just doing a handful of shows. Read more here.
Life Is Beautiful won the best festival award from NME. Read more here.
Scientific Games changed its name to Light and Wonder. This is the company that makes Monopoly, Dancing Drums, and more. You can see the new website here.
Las Vegas Aces (WNBA) tickets are on sale. Read more here.
The WWE is returning to Allegiant Stadium in July. See more info here.
In case I missed this last week, Circa will have an NFT art collection. Read more here.
Just a heads up that there could be issues finding Uber and Lyft cars at a normal price with gas prices skyrocketing. There could also be fewer drivers available as some stay home. Read more here.
---
Also, be sure to join the ZorkCast Group on FaceBook.
This is the Facebook group to continue the conversation from the ZorkCast podcast and TravelZork website. Feel free to start a conversation related to anything TravelZork or ZorkCast.
---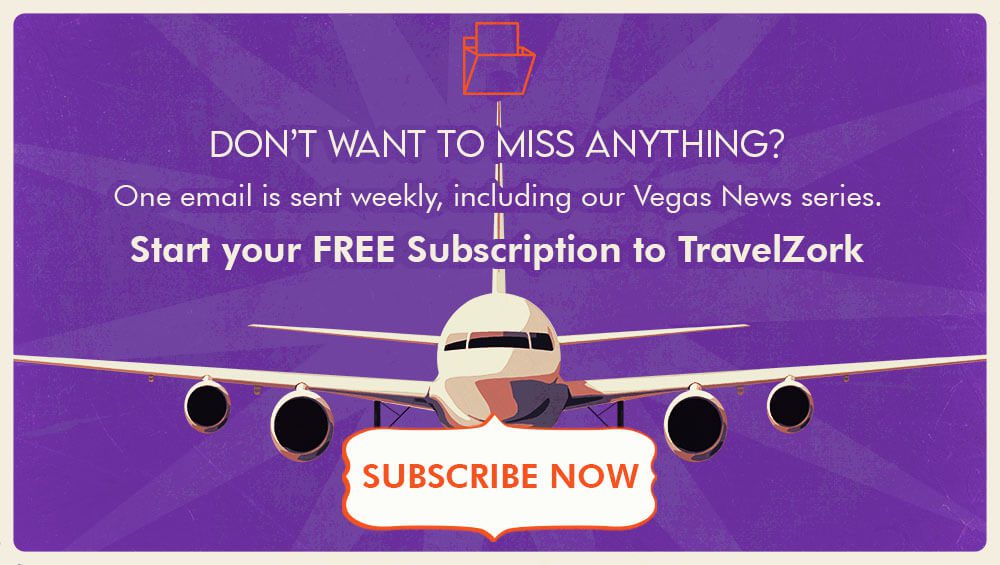 ---