Vegas News May 16, 2022
Since 2016, TravelZork Vegas News
Quick notice: TravelZork has published a Las Vegas news roundup since the beginning of the website. We're moving the publishing date from Sunday to Monday beginning this week. We published the first installment of Vegas News (previously referred to as Sunday News) on March 13, 2016: Las Vegas | Sunday News | The Strip North End's Possible Developments.
Nothing else is changing. Sometimes, like this week, we'll look deep into a particular topic. There will be times when we mostly bring the news to you so you can consume it at your leisure and without outside opinion.
Most of the time we'll present the news both ways. That's how this week will go because there's really one major story and, frankly, not much more happening in and around Las Vegas.
MGM Resorts Closing In On Cosmopolitan
Last week we mentioned that MGM Resorts will be taking over operations of the Cosmopolitan soon. The deal should be finalized at a Nevada Gaming Commission meeting on May 19.
A special meeting this week all but sealed the deal. If you're really bored, you can watch the meeting here.
MGM re-shared some information it dropped during its earnings call last week. You may recall that it will take up to a year for Cosmopolitan to become fully integrated into MGM Resorts system. Some things will happen quickly. Other things like the rewards program will take longer.
Sportsbook Changes – Cosmopolitan Las Vegas
For example, MGM expects to operate the sportsbook within 90 days of the deal closing. William Hill currently operates the Cosmopolitan sportsbook.
Identity Rewards to MGM Rewards – Interim Period
This week we learned that Cosmopolitan's Identity Rewards will remain the rewards program for the time being. That will eventually change and Cosmopolitan will be as much a part of MGM Rewards as Bellagio and Mandalay Bay.
Transition to MGM Rewards
When MGM takes over operations at Cosmopolitan both rewards programs will have access to each other. I've mentioned this before but I think it will be similar to how Borgata slowly transitioned to becoming an MGM property. This could take as long as a year, so keep an eye on how this rolls out.
Hotel Partnership, Marriott and Hyatt – Cosmopolitan Las Vegas
During the meeting this week, MGM said Marriott will remain Cosmopolitan's hotel partner. I suspect this will change when all Identity members completely become MGM Rewards members.
Most of you know that Hyatt is the official partner for MGM Rewards. It doesn't appear as though MGM Rewards' hotel partnership will change.
New Management Structure – Cosmopolitan Las Vegas
Aria, Vdara, and Cosmopolitan will become one MGM "property pod." The current management team will continue to operate the Cosmopolitan and report to Aria's CEO.
Blackstone Surprise – Cosmopolitan
That's the bulk of the MGM/Cosmopolitan news from the meeting. One neat thing happened this week. Cosmopolitan's outgoing operator, Blackstone, gave all employees a nice surprise. I picked a bad time to call Identity with a question.
ICYMI everyone that works at Cosmopolitan got a bonus earlier. pic.twitter.com/bSGeNEC4uZ

— Marc (@MeltzVegas) May 11, 2022
Blackstone is giving every Cosmopolitan employee a $5,000 bonus. That works out to be just over $27 million. A great gesture that everyone appreciates.
Blackstone Isn't Entirely Leaving
Blackstone isn't entirely leaving the Cosmopolitan. The company still owns 80% of the land. MGM will be paying $200 million in rent per month. Blackstone will get about $160 million per month from MGM.
This is a good reminder that large corporations can make a difference in so many lives with a relative financial drop in the bucket if they want to. Kudo's to Blackstone and congrats to all the great employees I've met over the years at the Cosmopolitan.
Speaking of the people working at Cosmopolitan, all employees will be able to remain at the casino if they choose. They will also have access to move to other positions at MGM. During the meeting, the company mentioned it currently has 5,000 open positions.
MGM will share more information once the deal is closed. Stay tuned. Let's get to the rest of the Vegas News.

Las Vegas Quick Hits
Ding ding ding ding ding pic.twitter.com/JtSEGVp0nJ

— Marc (@MeltzVegas) May 13, 2022
Lots of Time At Palms
I've spent a lot of time at Palms in the past week. The table games in the main pit around Unknown bar have a bell for dealers to ring whenever they get a tip. It's supposed to be a moral thing but I think it's more amusing to customers than to dealers.
I asked the dealer about ringing the bell and was given permission to ring it. Plenty of others joined in the fun. Hopefully, they were also tipping their dealers. I found this amusing and also annoying but mostly fun. If I was drinking there would have been many laughs.
I've played Pai Gow Poker at Palms with four or five different dealers and all have been personable and fun. I can't say the same for all PGP dealers around town.
More Quick Hits – Las Vegas
Even More Quick Hits – Las Vegas
---
Also, be sure to join the ZorkCast Group on FaceBook.
This is the Facebook group to continue the conversation from the ZorkCast podcast and TravelZork website. Feel free to start a conversation related to anything TravelZork or ZorkCast.
---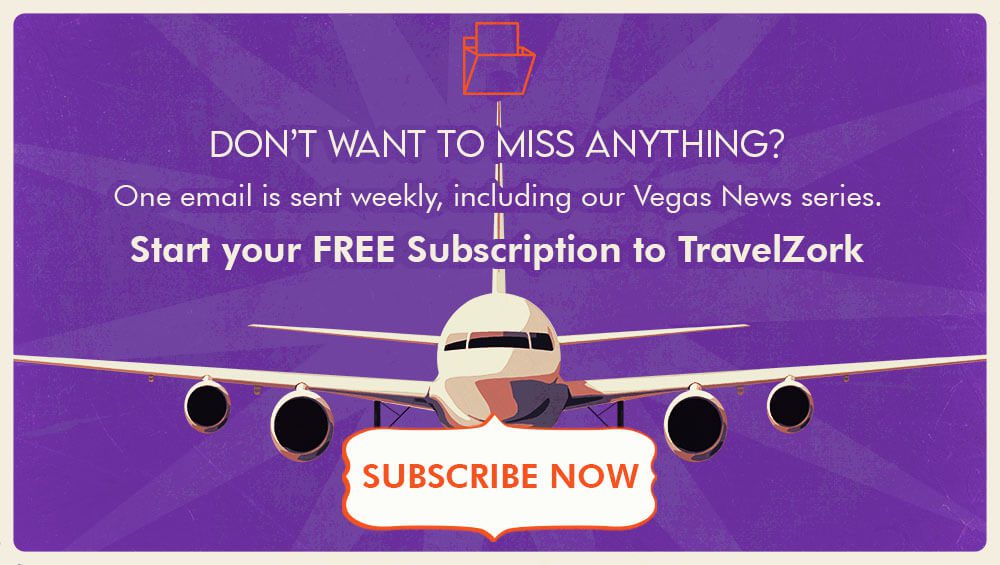 ---