Vegas News November 16, 2023
MGM Resorts Earnings – Casino Earnings
MGM Resorts released earnings last week. You can see the press release with financials here and the easier-to-read presentation with more information and images here.
I listen to the (casino earnings) calls because they usually offer some context to the financials in the reports. For example, a stock analyst asked what's driving baccarat hold higher. The answers aren't something you can get from a document. According to MGM, there are more domestic high-rollers playing the game. Additionally, the three new side bets have a higher house edge and players are betting on them. Lastly, the "very high rollers" are returning, and the amount of money they play swings revenue. Lastly, they expect this to continue into next year.
Lots Of Chatter – LVGP
There's a lot of discourse online about the Las Vegas Grand Prix (LVGP). MGM seems very happy with how it's performing for the company. The Bellagio Fountain Club is sold out and the company sold more than 10,000 grandstand seats. The average hotel room rate the company is getting during the LVGP is around $900. This includes room prices from Excalibur to Bellagio. MGM's CEO Bill Hornbuckle says this should be an all-time record casino event for the company.
Casino Earnings Call – MGM Marriott Partnership
There's no specific new info on when the MGM Marriott partnership will begin next year. I found the next bit of information interesting simply because I wasn't aware of it. Hornbuckle says Marriott Bonvoy guests book slightly more in advance than non-members at The Cosmopolitan. He mentioned that it seems like these guests want to make sure rooms are available for their points.
I'll have some news on the baseball stadium for the later. Hornbuckle says he's seen new renderings and that they're beautiful (and maybe accurate this time?). If the A's are granted permission to move and the stadium is built, expect to see the company invest in MGM Grand. He didn't mention any of the other nearby properties like Excalibur or New York-New York.
Some Breaking News! (Oakland A's) – via Yo-11 Minutes!
That's enough about MGM Resorts' earnings. Let's get to the rest of the Vegas News.

Las Vegas Quick Hits
Quick Hits
Red Rock Resorts (Station Casinos) reported earnings. Read the press release here.
The big news from the company is that the Durango opening has been pushed back to Dec. 5. I'd like to think they're doing this because I'm moving the day after the previous opening date and the company wanted to remove one stressful thing from that week.
Some Fontainebleau restaurants are taking reservations. You can the dining options here.
Montecristo Cigar Bar inside Paris Las Vegas is now open. Read more here.
Blake Shelton's Ole Red outside of Horseshoe is opening in January. Read more here.
I thought this was a joke when I saw the original article but The Mirage is putting a mountain on top of the volcano in front of the casino. I'd send you to the original article but Vital Vegas is more fun. Read it here.
The Fremont Street Experience released its New Year's Eve lineup. Dig it?
Get your tickets now for the OFFICIAL NYE Party of the city of Las Vegas!🥂
Time of Your Life Festival features performances from the biggest names in Rock, Alternative, EDM and Hip-Hop— headlined by @ThirdEyeBlind, @BigGigantic, and @Blackstreet_Ent. https://t.co/8hLqmzPdBR pic.twitter.com/XsOZPU72dt

— Fremont Street Exp (@FSELV) November 7, 2023
Golden Steer is expanding! Read more here.
Bally's Corp, owners of the Tropicana, reported earnings this week. Read more here.
I'm incredibly surprised that few outlets have noticed that Bally's said they'd sell the Tropicana if someone made them a good offer. Read more here.
Circa will take over operations of the Silverton sportsbook next year. Read more here.
Rio released information about the food hall that's replacing the buffet. Read more here.
MGM just shared info on a bunch of holiday displays and experiences. Read more here.
A new Vanderpump joint is opening at Flamingo next year. Read more here.
Wynn reported earnings this week. The average daily room rate for the previous quarter was $463. Read more here.
Mr. Travelzork and I were discussing LVGP and Wynn during his most recent visit. The information the company shared during the earnings call confirmed what we were talking about. Read more here.
New Edition will have a residency at Wynn Las Vegas starting next year. Read more here.
Club Zero Bond is a members-only club opening at Wynn Las Vegas. Read more here.
Speaking of Wynn, there's a LOUIS XIII Cognac popup for most of the month. Read more here.
The Sphere reported earnings last week. As you probably expect, it wasn't pretty. Read the press release here.
Caesars reported quarterly earnings right after our last Vegas News update. Read more here.
The company is still expecting a 5% bump in revenue from the LVGP despite room rates dropping.
Caesars CEO Tom Reeg can be colorful on earnings calls. When he was asked about Rio, he said "It limped out the door". As you'd imagine, Rio wasn't generating much if any revenue in its last days as a Caesars property.
Rod Stewart is ending his Caesars Palace residency next year. Read more here.
I was surprised to see that the WinPoker app has been updated and is back for iPhones. See my tweet here.
Jeff Dunham's residency at Planet Hollywood has been extended. Read more here.
Silver Sevens will be renovated and rebranded. Read more here.
As I mentioned, I'm moving in a couple of weeks and found this missing Britney Spears chip from the opening night of her residency at PLANET HOLLYWOOD Las Vegas Resort. That was fun.
Just found this @PHVegas chip from opening night of @britneyspears Piece Of Me residency! pic.twitter.com/TW3xFjFoeD

— Marc (@MeltzVegas) November 7, 2023
---
Also, be sure to join the ZorkCast Group on FaceBook.
This is the Facebook group to continue the conversation from the ZorkCast podcast and TravelZork website. Feel free to start a conversation related to anything TravelZork or ZorkCast.
---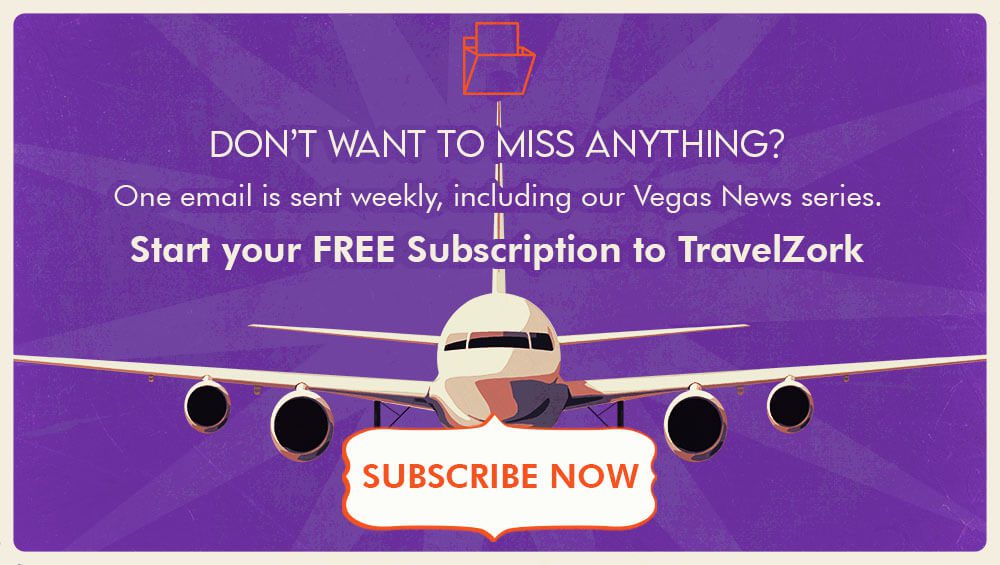 ---