Vegas News November 22, 2022
Million Dollar Las Vegas Grand Prix Package At Wynn and Encore
We're just about done with the pre-race hype for the Las Vegas Grand Prix. I thought we were done but Wynn has a $1 million ticket and hotel package that sounds fantastic for those with the discretionary income.
The package is for six people. That works out to be $166,666.67 per person. The package is impressive. Here are some highlights:
A four-night stay in a two-story Encore Three-Bedroom Duplex, accommodating all six guests in its three bedrooms with 24-hour butler service, daily breakfast, and custom in-room amenities.
Exclusive access to the Opening Ceremonies, including the Red Carpet viewing and kick-off party for the weekend's events. This event is otherwise by invitation only, with no tickets available for public purchase.
Dinner for six in Delilah, the acclaimed nightlife dining experience, with a menu specially selected by Executive Chef Joshua Smith and champagne from Dom Perignon.
Priority access to race-week events, to be held at Wynn Las Vegas.
Wynn Elite tickets to Awakening, Wynn Las Vegas' signature new show. Tickets include private seating, a selection of complimentary small bites and premium beverages, and a dedicated server throughout the show.
A complimentary round of golf at Wynn Golf Club for each person.
Lifetime membership to Wynn's exclusive Private Access program for each person. This unique program is available to a select group of individuals and features privileged access to entertainment, dining reservations, and concierge services at Wynn resort locations.
Additionally, F1 and Wynn will make a donation of $100K to local charities.
Not only does this package have premium Wynn rooms and services but it has race access not available to everyone. I would not be surprised to see Wynn sell a few of these. Read more here.

Las Vegas Quick Hits
The new food hall coming to the Fremont next month has a handful of quick-serve dining options that are new to the area. Read more here and see renderings here.
Fremont is also planning to open a retail-only FanDuel branded sportsbook in December. There will be seating for fewer than 100 people. You can find some info here. Stay tuned for opening information.
Garth Brooks will have a residency at Caesars Palace Las Vegas next year. This could be a fun show for fans as the press release mentioned, "No two shows will be the same, with varying band members and the occasional special guest." Read more here.
Excalibur is opening a new location for the TAP sports bar. You may be familiar with this brand from its location near the sportsbook at MGM Grand. You can find more information here.
Proper Food Hall at Aria will also have a place to get ramen and another for doughnuts when it opens next month. It sounds like prices will be a little more than Block 16 Food Hall at the Cosmopolitan with meals around $20. Read more here.
The newspaper says experts are predicting a dip in visitation to Las Vegas for the next two years. Read more here.
You already know Caesars Diamond/Laurel Lounges are closed in Las Vegas. The company still offers 4 comp drinks (slight increase in value) for Diamond Plus and Elite members at select bar/restaurant locations at its properties. Seven Stars members get $10 of food per day. Read more here.
The Ice Skating rink at Cosmomopolitan is now open. Read more here.
This is a non-Las Vegas Tilman Fertitta update because it seems like the hotel he just purchased in Laguna Beach would be nice for rewards program members at the property coming to the Vegas Strip. Read more here.
Cosmopolitan has had a new video policy for slot players for a couple of weeks. You can record on a phone you're holding but cannot use a tripod or have group pulls. Read the policy here.
I'm easily amused but I chuckle every time someone refers to Resorts World as Hilton. I'm not sure why it's funny but it is. See the latest from F1 here.
Nothing new is happening at All Net Arena. They're just allowed to kick rocks for a little longer. Read more here.
There's now a Fatburger inside Sapphire Gentleman's Club. Read more here.
Did you know a rap group made a song and video for Sapphire? Enjoy.
---
Also, be sure to join the ZorkCast Group on FaceBook.
This is the Facebook group to continue the conversation from the ZorkCast podcast and TravelZork website. Feel free to start a conversation related to anything TravelZork or ZorkCast.
---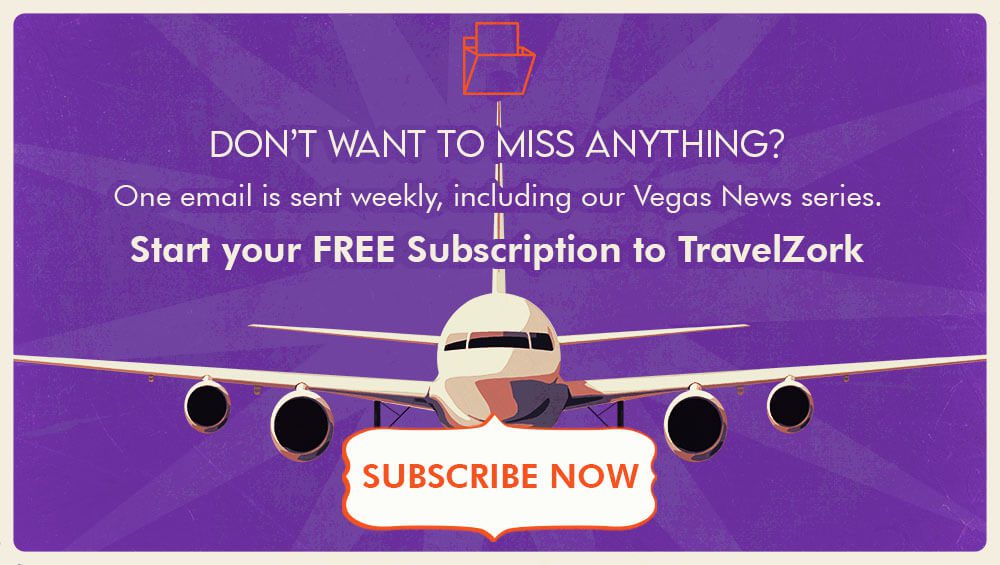 ---