Vegas News October 10, 2021
G2E (Global Gaming Expo)
The Vegas News for me this week started mostly with the Global Gaming Expo (G2E). As expected it was smaller than usual with fewer small and international gaming operators. There was also a lack of food and beverage providers, entertainers and other random non-gaming companies showing off their goods and services for casinos to buy.
That said, the smaller crowd was exuberant and it was great to see the gaming industry in attendance moving forward. Looking back the expo probably exceeded my low expectations.
Even though the larger gaming manufacturers provide the majority of games we find in casinos there weren't too many interesting new games on display. It seems as though 2022 casino experiences will be similar to 2021.
There should be new slot machines and video poker games in new cabinets but nothing particularly exciting. Yippee…another new Buffalo game!
Bettor Life podcast host Tim and I half-joked about the death of blackjack. Almost all new table games were not blackjack-inspired. There was a surprising amount of baccarat ETG's and video games. There were also a lot of roulette games. I did find one fun item that should be in casinos somewhere sooner than later.
Most Unique Thing – G2E (Global Gaming Expo)
The most unique thing I saw at G2E was probably the new version of the Crystal sports betting terminal from IGT. The bartop version is kind of insane but it's kind of how I watch sports at home. There's a game on TV, a sportsbook app on phone, and a casino or brain game on the iPad. The only thing missing at home is the complimentary drink. I'm told we'll see these soon.
I spent the week at Resorts World to cut down on travel. While it's nice they "matched" my complimentary room offer from the Cosmopolitan, the Conrad Las Vegas at Resorts World Las Vegas rooms aren't comparable to the Terrace Studio sweets at Cosmo. Aside from something disagreeing with my insides I had a good time at the property. I can still see a vision for the property but it's not there yet.
Enough about my take, let's get to the news and rumors in and around Las Vegas. There's a lot this week!
---
---

Las Vegas Quick Hits
Red Rock Resorts (Station Casinos) released details about its Durango casino that will break ground next year. Read more here. The company said it would reveal plans by its next earnings report. Well, Red Rock will report earnings on Nov. 2 if you want to hear more.
More Las Vegas Quick Hits
---
Also, be sure to join the ZorkCast Group on FaceBook.
This is the Facebook group to continue the conversation from the ZorkCast podcast and TravelZork website. Feel free to start a conversation related to anything TravelZork or ZorkCast.
---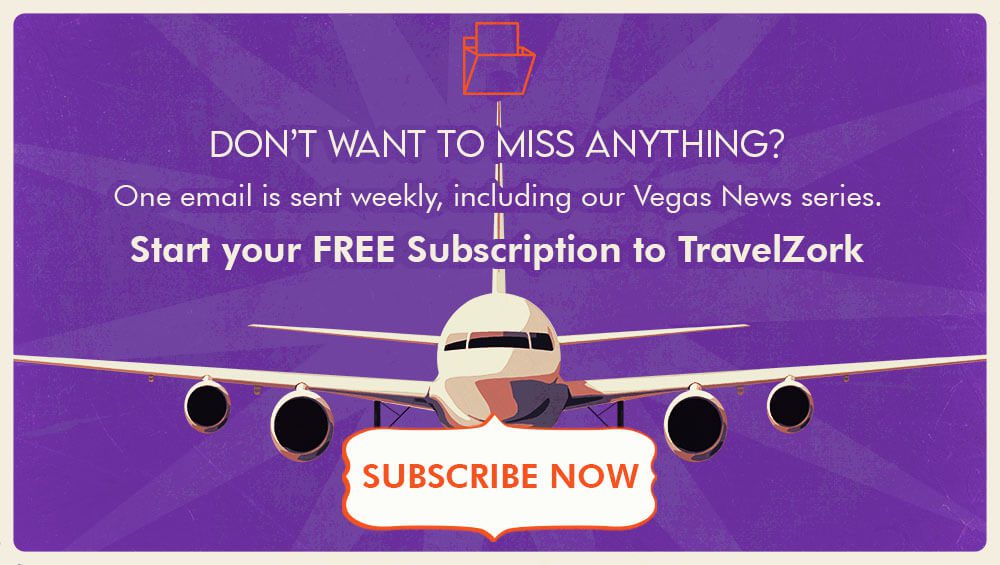 ---