Vegas News October 4, 2022

Las Vegas Quick Hits
The autumn display at the Bellagio Conservatory and Botanical Gardens is up. While beautiful, this is probably my least favorite every year. Read and see more here.
You may notice that the dining table is no longer inside the conservatory. I'm not sure how popular it was but I know one group that enjoyed the experience.
The F1 launch party for the Las Vegas Grand Prix will take place at Caesars Palace Las Vegas on Nov. 5. You can see the schedule of events and sign up to attend here. 500 people will receive a free ticket to see The Killers perform.
Stock analyst opinions are often obvious or entirely off base. Having said that one stock analyst sees the Marriott partnership with Cosmopolitan as a plus and recommends the company keep it and possibly expand the deal. Read more here.
More from the analyst – "Despite new ownership, the resumption of operations at The Palms has had little to no impact on the operations of Gold Coast." Ooooooh…burn! For what it's worth, Palms had a similar impact on Gold Coast when Station Casino was operating the property. Read more here.
It looks as though Durango Resort (Station Casino) won't open until early 2024 now. Read more here.
The dolphin attraction at The Mirage is on hold temporarily. I'm pretty sure it will be closed forever. I don't see Hard Rock keeping this attraction after the company takes over operations from MGM Resorts. Read more here.
Maroon 5 will have its first Las Vegas residency at Park MGM next year. Find dates and more information here.
The sale of Tropicana to Bally's Corp. is complete. Read more here.
Tropicana has a new rewards program. This is not currently connected with Bally's casinos around the country. Read the FAQ here.
As a reminder, mychoice points from the old Tropicana players club can be redeemed at M Resort. You can find more info about that rewards program here.
The Las Vegas Convention and Visitors Authority released its monthly Executive Summary. You can read it here.
Every month this year I've been amused by the average daily hotel room rate. This month is no different. In August visitation to Las Vegas was down 10.9% from 2019. Meanwhile, the average daily room rate in Aug. was up 22.4% from 2019.
El Cortez renovated the original hotel tower rooms. Read about this and the other room renovations at the property here.
I stayed in this hotel tower at El Cortez once and it was absolutely miserable. Forget that the rooms needed this refresh. The bed/mattress was the most uncomfortable I've had in a hotel. Hopefully, those were changed. None of the available media has any information about this.
Painful mattress aside, I loved the motel vibe with an attached casino. The view was beautiful.
Sahara changed its Infinity Rewards casino players club (no points for non-gaming spending). See the specifics here.
One interesting item I noticed is that the highest-level players can transfer points to other players. Don't think I've seen this elsewhere before.
Sigma Derby at The D is working again. People are so excited they can't sit down. See the proof here!
Pitbull will be at Resorts World on New Year's Eve. Tiesto is performing in the club too. I don't expect many other people care about Pitbull but this is another reminder to get your holiday plans in order sooner than later. Find more info here.
It looks like the free circus acts at Circus Circus will only be on weekends. See the tweet here.
Choke Hole is extreme drag wrestling at Area 15. There's definitely a niche audience for this. I know several people that would enjoy this if they were in town. Read more here.
There's a beer festival at the Downtown Container Park on 10/15. The cost is $35 for 3 hours of beer. And there's live music. This is inexpensive but you should not expect craft beer. You should expect long lines that come with a low price. Read more here.
The Duck Duck Shed event coming to the Neon Museum in late October looks at Las Vegas architecture. The intro video is a great tease on the topic. Read and see more here.
Miranda Lambert's residency is underway at PLANET HOLLYWOOD Las Vegas Resort. Read more here.
---
Also, be sure to join the ZorkCast Group on FaceBook.
This is the Facebook group to continue the conversation from the ZorkCast podcast and TravelZork website. Feel free to start a conversation related to anything TravelZork or ZorkCast.
---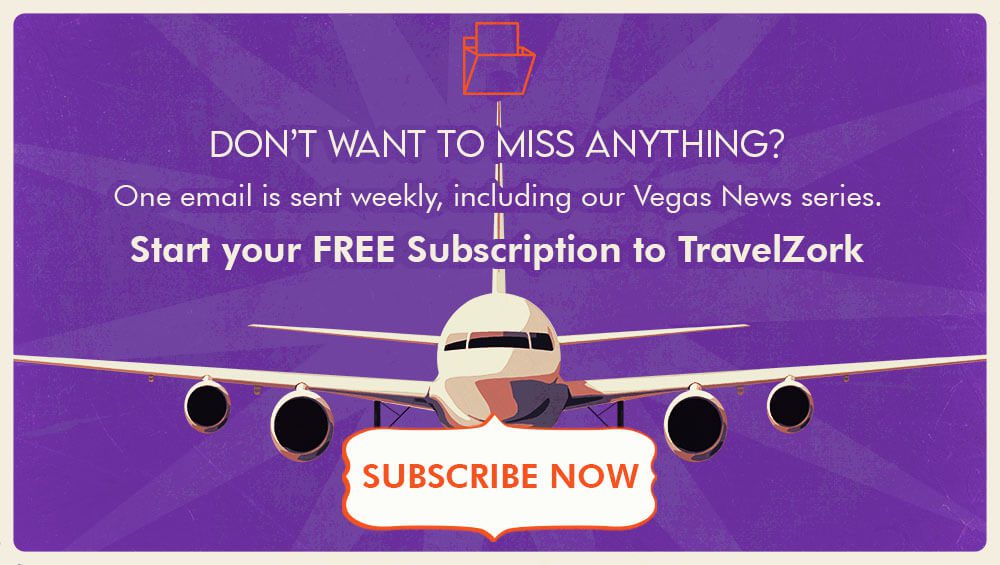 ---