You may not have noticed the dining revolution at The Venetian over the past few years unless visit often. The wide variety of dining options that are constantly refreshed has made The Venetian one of the go-to casinos for anyone looking for a new place to eat in Las Vegas. Restaurants continue to change at The Venetian, The Palazzo, and the Grand Canal Shoppes.  You may remember a fantastic dinner I had last year at Yardbird Southern on Restaurant Row at The Venetian.
The Grand Canal Shops are more than just a mall. This large luxury shopping area has also been home to some quality restaurants. Some restaurants in the Shoppes, like Buddy V's, have flourished over the years. Meanwhile, other very good restaurants never achieved the same success and have closed (RIP First Food & Bar and Anchor Bar).
I recently visited the newest restaurant in the Grand Canal Shoppes at The Venetian, Mercato della Pescheria. The restaurant is located in St. Mark's square replacing upscale Italian restaurant Postrio. The layout of Mercato della Pescheria is similar to Postrio with an indoor and "outdoor" table configuration. The outdoor seats are inside the casino under the painted sky ceiling. We chose to sit inside because the staff warned us that the opera singer that wanders the square can be loud.
First Impressions
The interior of Mercato della Pescheria is on the dark side with an open kitchen and plenty of seating. There is a warm, comfortable almost home-like environment inside the restaurant. The brightness, noise, and the number of people sitting "outside" might seem jarring if you're looking for a mellow evening out.
While my fish eating friend was exploring the water animals, something colorful caught my eye. This beautiful and bright pasta case spoke to me. No matter what I would order for dinner, there would be some kind of pasta involved. In fact, the fresh pasta was one of the highlights of the evening at Mercato della Pescheria.
Photograph ©2017 Marc Meltzer | The Venetian Las Vegas | Mercato Della Pescheria
The majority of the staff speaks as though they're right off an airplane from Italy. When I hear a thick and hearty accent like this I usually let them direct my evening. Whether it's true or not the accent offers some authenticity. After telling the crew that I didn't eat seafood we were ready to roll. Unfortunately, there were some bumps in the road.
The entire staff at Mercato della Pescheria were very nice and very enthusiastic…and very Italian. The thick accents were charming but also slightly difficult to understand. The authenticity I attach to the accent meant that I order whatever was recommended. They knew my restrictions, so what could go wrong?
I thought my appetizer was going to be a special eggplant dish but it was an order of meatballs ($14). No big deal, I've never met a meatball that I wouldn't try. The two meatballs were actually a perfect appetizer. They weren't too big or too small. They were juicy and only helped by the delicious sauce. Overall, these might have been the best part of the meal. I sopped up the leftover sauce with my fork and a little piece of bread.
I thought that my main course would be a chicken dish with pasta. The type of dish didn't matter as long as it included pasta and didn't include seafood. I ended up with a very good chicken parmigiana ($34) dish with that fresh, handmade pasta. I enjoyed the dish but chicken parmigiana doesn't get me too excited. That said, the breading was tasty and crisp and the free-range chicken was tasty and moist. Dried out chicken parmigiana is so disappointing. Thankfully, I wasn't disappointed.
The wide pasta Pappardelle pasta was cooked perfectly. It wasn't too hard and it wasn't too soft. I'm not Italian enough to call it al dente, but it was and it was delicious. The pasta was so good that I ate every piece. While the chicken was good, it was just so large that I couldn't finish it all. Besides, I wanted to leave room for dessert.
Hot damn! – Dessert!
Some of the people I follow on Instagram had been to Mercato della Pescheria before me and were keen on the tiramisu ($10). I'm sure one reason for their excitement was the tableside preparation. Here's most of the prep.
Tiramisu is typically not one of my favorite desserts but I wanted to give it a try. Hot damn! Hands down. Stop the presses. Dessert was my favorite part of dinner. I would return to Mercato della Pescheria just for the tiramisu.
My problem with traditional tiramisu is that it's typically too rich. However, this preparation wasn't the way the dessert is normally made and was a bit more mellow. Tiramisu will traditionally rest for at least 8 hours and become firm before serving. The consistency of this dessert preparation was closer to a bread pudding than tiramisu.  The tableside preparation only added to the fun of this dessert. Here's a look at the final product before we dug in.
Overall Impression
I had a great time at Mercato della Pescheria. The staff was fantastic and the food was all really good. My meal ended up being sort of basic, but I'm okay with that. All of the restaurants that have been opening at The Venetian over the past few years have been improvements of previous tenants. Mercato della Pescheria is no different.
The inside/outside seating is great because each offers a totally different experience. Opting for a table inside was the right move on this night. If I go back for a bottle of wine and tiramisu, I'd probably sit outside because booze and sugar can make someone obnoxious.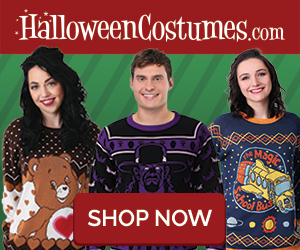 TRAVEL DEALS
Waldorf Astoria Las Vegas – Suite Escape Stay 2 nights and get the 3rd night on us.
IHG (Intercontinental, Holiday Inn, Crown Plaza) Stay in the Moment 25% off sale

Ends 10/21. Dreams Resorts & Spas sale – Southwest Vacations

Ends 10/21. Caesars Entertainment sale – Southwest Vacations

Buy a festival ticket from StubHub, receive 15% off your next concert ticket purchase.
Give the gift of entertainment through StubHub!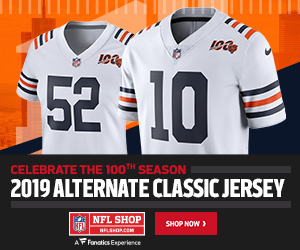 Advertisement - Privacy and Cookie Policy Disclosure