The Las Vegas Club
Earlier this year Derek Stevens, owner of The D and Golden Gate casinos in downtown Las Vegas, purchased the Las Vegas Club from Tamares Group. That purchase did not include the name Las Vegas Club or any of the gaming equipment. When Las Vegas Club reopens it will have a new name and entirely new feel. It will have that "Stevens Touch" that many downtown Las Vegas visitors have come to enjoy at The D and Golden Gate.
Recently rumors about the new name of Las Vegas Club have started to pop up. There is a strong rumor based on trademark and URL filings that Las Vegas Club will become Grandissimo Hotel and Casino (some version of that name). Grandissimo is the name of the casino that Jay Sarno, the man who built Caesars Palace and Circus Circus, was planning on building before he passed away.
The rumors about the new name appear to be premature. Over the weekend Derek Stevens said that it's too early to even think about names and themes for the casino. On a live recording of the Vegas Gang Podcast Stevens discussed the future of one of the oldest casino-hotels in Las Vegas. [Link to Podcast Vegas Gang #124]
Right now it seems as though it's just too early in the planning stage to see what the overall vision is. However, Stevens did give a look into what he's thinking about for the future of the property. Here's an overview:
Hotel
Las Vegas Club has two hotel towers. Stevens says that he's considering demolishing the old hotel tower. He might be concerned with both the structure of the building and adding room capacity on Fremont Street. The property opened almost 100 75 years ago as the Overland Hotel (the older tower was built in the 1980's) and had fallen into disrepair over the years.
The two current hotel towers have just over 400 rooms between the two. It's possible that adding that many rooms to inventory in downtown Las Vegas will decrease revenue from all existing hotel room rates in the area. Besides owning two other hotel downtown, Stevens is a man of the community and probably wouldn't want to ruffle feathers by possibly driving down the already low room rates in the area.
Stevens is also considering expanding the newer hotel tower during renovations. The newer hotel tower has a foundation strong enough to add another 20 floors. Any upward addition would need approval from the Federal Aviation Administration (FAA). Between construction cost and adding rooms he'll take his time making the decision.
Pool
Stevens is planning on the new hotel to have a "nice pool" area. Downtown Las Vegas could use another nice pool. Golden Nugget and Downtown Grand have the only pools that are real amenities for their respective hotels.
Sports Book
Details weren't revealed but Stevens wants to have a great sports book at the new Las Vegas Club. This is another amenity that a downtown Las Vegas casino could use. There isn't a grand sports book experience like you might find on the Vegas Strip. Many of the current sports books feel like after thoughts and are small and hidden.
Gaming
Prior to this podcast recording Stevens said that the new casino will have 3:2 blackjack and 10x odds on craps like you'll find at The D and Golden Gate.
Players Club
At some point in the future we should expect that all of Derek Stevens' properties will be linked with one players club. Right now The D and Golden Gate have different players clubs. There isn't a plan for when the new players club with begin. When the new Las Vegas Club opens the trio of casinos will combine to make one of the most powerful players clubs in downtown Las Vegas. It should be noted that Boyd's B-Connected players club also has 3 properties in downtown Las Vegas with the California, Fremont and Main Street Station.
Parking
You might not realize this but parking is a big deal with locals and downtown Las Vegas casinos. Parking became a big issue with Las Vegas Club as its days were winding down. The parking area was closed and it definitely kept the locals away.
Parking has been a major issue for Downtown Grand since it opened. Locals would rather park themselves and that wasn't offered when the casino opened. Now that there is a self park option it's in a garage that doesn't seem very safe and some locals continue to stay away.
Stevens must have taken note of the problems at Downtown Grand and says that the new Las Vegas Club will have "World Class Parking." The D generates good revenue from locals and the new property will look to do the same.
Nightclub
While nightclubs are big business on the Vegas Strip this is not a priority for the future Las Vegas Club.
New Name
Stevens didn't confirm or deny about changing the name from Las Vegas Club to Grandissimo. He confirmed that he owns the URL's but nothing further. The name should reflect the building so it makes sense not to comment on a name until the building has a solid plan for the future of Las Vegas Club.
Timeline
Depending on construction plans it could be more than two years before the new Las Vegas Club opens. If there is demolition of the old tower and expansion of the newer tower revealed expect there to be a long wait for the property to open.
Derek Stevens didn't reveal too many specifics as he's still sorting out a plan for the future of Las Vegas Club. Everything he revealed makes sense and it seems as though he's on the path towards making a great downtown Las Vegas casino.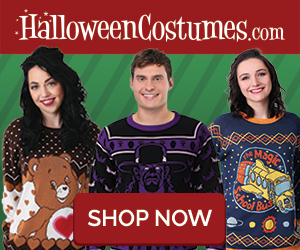 TRAVEL DEALS
Waldorf Astoria Las Vegas – Suite Escape Stay 2 nights and get the 3rd night on us.
IHG (Intercontinental, Holiday Inn, Crown Plaza) Stay in the Moment 25% off sale

Ends 10/21. Dreams Resorts & Spas sale – Southwest Vacations

Ends 10/21. Caesars Entertainment sale – Southwest Vacations

Buy a festival ticket from StubHub, receive 15% off your next concert ticket purchase.
Give the gift of entertainment through StubHub!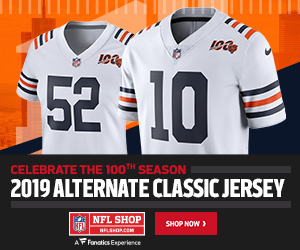 Advertisement - Privacy and Cookie Policy Disclosure