Earlier this week, I went through the Momentum Rewards benefits for the Mohegan Sun Casino at Virgin Hotels Las Vegas. They appear to be different than other markets, so I did a deep dive. Another point of interest is the overall situation regarding Vegas Virgin Fees.
Before we get to the scoop on Mohegan Vegas… The week started with a "work from Vegas" kind of experience. The working staycation was inspired by various casino promotions and a need for a change of scenery.
Michael and I are constantly being asked for our thoughts on certain properties in Las Vegas, both from new visitors and seasoned visitors alike. Due to this, we decided it would be useful to record a series of nine-minute episodes of ZorkCast, interspersed with longer episodes, spending nine minutes reviewing and discussing different Vegas hotels and casinos. With that, "Nine Minutes On…" was born, starting with ZorkCast Episode 94: Nine Minutes On Mandalay Bay.
Finally, some details about Vegas capacity updates. As expected, Nevada Governor Steve Sisolak increased the 50 person limit on gatherings. The new capacity limits are a bit confusing as the maximum capacity for most venues increased to 250.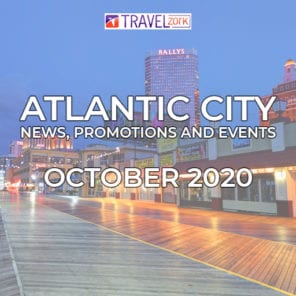 We start this month's update with a compilation of numerous casino awards. We share the most up-to-date information on Atlantic City news, promotions and events in October.
What is a casino offer? Earning casino marketing offers (and continuing to receive them) from a large casino loyalty program is a very complicated endeavor. There are numerous variables to consider, such as which property you are playing at and the casino property's popularity. Other considerations include how badly that casino property wants to drum up business and what games, amenities, and restaurants they offer.