Slot Dollar Day Promotion Borgata Atlantic City
This Saturday, June 23rd, the Borgata is running a 5X Slot Dollar day. The upgrades are that the multiplier day is on a weekend, which is rare and the 5X Slot Dollars can be earned for the ENTIRE gaming day. (from 6:00 am on June 23rd to 5:59 am the following morning!)
This is clever marketing by the Borgata Atlantic City. Schedule a multiplier day, the weekend before the Hard Rock and Ocean open and make it more convenient for all gamblers. Get them to AC before the new casinos open. (Be sure to check out Everything you need to know about Hard Rock Hotel & Casino Atlantic City, and pay attention to all the promotions centered around the opening.) I'm impressed with the Borg's business savvy but also pleased with the added convenience for this promo. When there is a small window for a promotion, it's a total hassle to get to AC and secure a good machine and all niceties, like having a meal or taking a break, have to be forgone.
Related: Angeline Borgata Atlantic City
Related: [Overview] New Jersey Sports Betting

Next Slot Dollar Promotion – July 26th
The next Slot Dollar multiplier day that the Borgata is having is not so convenient but offers a lot more value: on Thursday, July 26, they are offering 15X Slot Dollars for play from 3pm to 8pm. The 5 hour time frame is shorter than the usual 7 or 8 hours and in order to get a good machine, one would need to get there much earlier than 3 pm. Again, great marketing on the part of Borgata Atlantic City, only the limits of this lucrative promotion do NOT please me.
You must earn a minimum of 4 Slot Dollars to earn any at all and Points and Comp Dollars are not multiplied.
(The basic formula is earn 10 Express Comps = $4 Slot Dollars + 100 Global Points + 750 Tier Credits)
Related: Video Poker | Listening To My Mentor – 10x Points At Borgata
Related: How To Evaluate Slot Promotions The Right Way
ATLANTIC CITY VACATION SALE
TRAVEL DEALS
Waldorf Astoria Las Vegas – Suite Escape Stay 2 nights and get the 3rd night on us.
IHG (Intercontinental, Holiday Inn, Crown Plaza) Stay in the Moment 25% off sale

Buy a festival ticket from StubHub, receive 15% off your next concert ticket purchase.
Give the gift of entertainment through StubHub!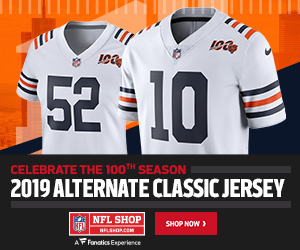 Advertisement - Privacy and Cookie Policy Disclosure