Vegas News January 10, 2021
Vegas – Changes and more changes?
This week seems to be a week of Vegas changes and more changes, potentially. We will have to wait and see how several rumors "play out." There are just a few days remaining in Nevada's statewide "pause." This week Governor Steve Sisolak will announce if the same 25% capacity "pause" restrictions will continue.
Governor Sisolak could roll back capacity limits or announce more. Things don't seem much better or worse than December, so I don't think we'll see any changes, but who knows. Expect to hear an update before the week is over.
---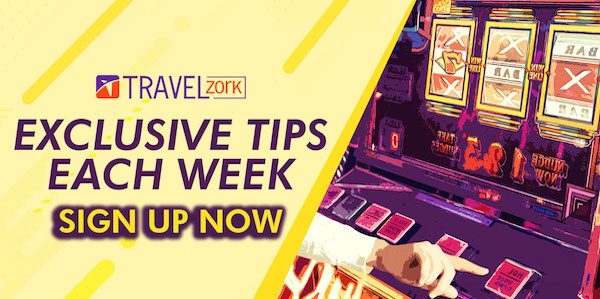 ---
Coronavirus Related Quick Hits

Las Vegas Quick Hits
Las Vegas Quick Hits
Vegas Changes and more changes?
Thankfully, not everything happening in Las Vegas is related to coronavirus. I'm fresh off a fun day and night at Circa and ready for a couple of working vacation days at the Cosmopolitan soon. Let's check out some more Vegas News. You'll also probably notice a bunch of Vegas Changes and more changes.
Speaking of the Cosmopolitan, the casino racked up $40k in donations from its giving module last year. That's a lot of loose change donated to good causes. Read more here.
Just over a year ago, I visited Able Baker Brewery in the Art's District in downtown Las Vegas. This was one of the first taprooms in the area and there were more in the works. SerVehZah Craft Beer Bottle Shop & Taproom just opened in the same area. The Art's District continues to become a real destination for beer drinkers.
Rumors about the future of Las Vegas Sands (The Venetian/The Palazzo) have been floating around ever since owner Sheldon Adelson first found out he has cancer. Last week we shared a rumor that he may have had a visit with James Packer to discuss a deal. This week we learned that Adelson is taking medical leave to deal with his cancer.
Vital Vegas is sharing a rumor that Hard Rock International could be teaming with Blackstone Real Estate Investments to buy The V and The P. I guessed that Blackstone would partner again with MGM Resorts if they were interested in the property. The rumor is that the price to buy the property will be about $6 billion. Hard Rock would pay $4 billion while Blackstone will chip in $2 billion.
If you were spending $4 billion on a Las Vegas casino would you buy The Cosmopolitan yourself or partner with someone to buy The Venetian and Palazzo? Another option is that the company could spend much less on a Caesars property and spend money to reinvent it to their specifications.
There are some vague plans for the future of the RIO All-Suite Las Vegas Hotel and Casino here. I didn't realize Cosmopolitan CEO Bill McBeath was a consultant on gaming. He did a great job reinventing the Cosmopolitan. For example, I recall reading that the video poker bar in the sportsbook generates more money alone than the 150+ slot machines that once occupied the space. I'm curious to see what he advises for the RIO All-Suite Las Vegas Hotel and Casino. Oh yeah, no implosion or baseball stadium is planned.
There have been rumors about Las Vegas getting an NBA team since T-Mobile Arena opened. Those rumors are heating up again as the league looks for new revenue to offset losses related to coronavirus. Read more here.
The Vegas Golden Knights start their season this week. The team will play home games at T-Mobile Arena once again. Unfortunately, fans won't be allowed to buy tickets to games yet.
IGT received approval for cashless gaming in Nevada. No casinos are on board yet but I think we'll see this roll out with Station Casinos first. They use IGT's loyalty and cardless connect system so this would fit right in. The company was also approved for a bitcoin patent. Read more here.
Last year, I heard a rumor that Tao would buy Hakkasan. I didn't explore it because it's not something I have much personal interest in. This week one of Hakkasan's top executives left the company. It's probably not a coincidence that Vital Vegas shares a rumor that Tao might buy Hakkasan. Nothing is done yet but it looks like this rumor has legs.
Plaza now has a Wheel Of Fortune Slot Zone in the middle of the casino. This sounds like an amazing destination if you want to be surrounded by 40 games yelling WHEEL-OF-FORTUNE at the same time. Read more here.
Hubert Keller is leaving his restaurants at Mandalay Bay. MGM is taking over operations for Fleur and looking for a new Burger Bar partner. Read more here.
---
---