Vegas News January 3, 2021
A New Year In Vegas
Happy New Year! I hope the holiday season treated you and yours well. You may have noticed we posted a handful of 2021 Las Vegas predictions on New Year's Day. Many of the topics were speculative based on information I've heard from casino operators during their earnings calls.
New Year's Eve In Vegas
The first topic was not speculation; it was based on real-life events in the news. Coronavirus isn't going away quickly, and Las Vegas will be slow to recover. Case in point – New Year's Eve. You've probably seen pictures of large groups of people celebrating the new year on the Vegas Strip from various news outlets.
My hope is that this isn't a big deal but that's probably wishful thinking based on events from the past year. New Year's Eve was probably the last busy night in Las Vegas for a while.
I'm just guessing that there will be an increase of coronavirus cases in Las Vegas soon. If crowds on the Vegas Strip mean anything, the number of cases should begin to drop off shortly after the increase.
Last week we told you that the Fremont Street Experience was charging $25 for visitors to enter the mall of casinos on New Year's Eve. After the Governor condemned the decision it was rescinded. The Fremont Street Experience was only accessible to hotel guests on New Year's Eve.
The Plaza went ahead with its midnight fireworks show on New Year's Eve. The casino worked with the city to close parts of Main Street so people could watch the fireworks while keeping a safe distance from others. Here's a video of the show if you like watching fireworks.
---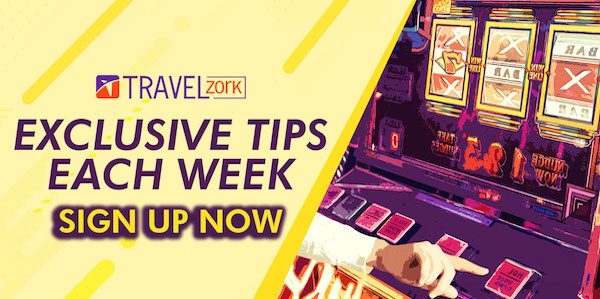 ---
Covid Testing – Cosmo
While we're on the topic of coronavirus, this week I learned that some hotels around the country are treating COVID-19 tests like an amenity or service for guests.
In Las Vegas, you can visit Reviv at the Cosmopolitan for a PCR test. The price for the test is $115.
Upcoming Cosmo Trip – January 2021
Coincidentally, I'll be spending a couple of nights at the Cosmopolitan in a couple of weeks. I haven't been to the property since June 4. I look forward to spending most of my time in the terrace studio. This was the first time I received a comp room offer from the Cosmopolitan and I couldn't say no.
Unrelated to me, Wicked Spoon at the Cosmopolitan will be temporarily closing. Read more here.

Las Vegas Quick Hits
Quick Hits – New Year In Vegas
That's enough of coronavirus in Vegas talk. This was a slow news week with New Year's Eve but there are still a few useful news bites. Let's get to it!
---