Vegas News January 17, 2021
Personal Las Vegas Thoughts
There aren't too many news stories this week, so I'll kick this off with a personal story (hint: Cosmopolitan Vegas). Last week I spent a night at Circa to check out the hotel rooms and Legacy Club. I really enjoyed the day and night at the property. I love spending time in shiny new casinos, so that was a pleasure.
---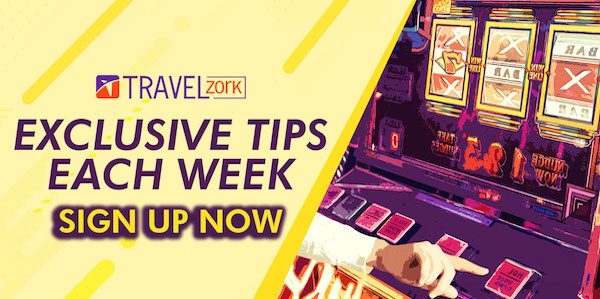 ---
Cosmopolitan Vegas – Love Still True in 2021
One of the first shiny new casinos I ever visited was the Cosmopolitan. The property opened just after I moved to Las Vegas in 2010. It was love at first sight. Pound for pound, the Cosmopolitan is probably my favorite property on the Vegas Strip. (Video Room Tour Coming Soon on the TravelZork YouTube Channel.)
The bars and restaurants are fantastic and are the main reason I've visited the Cosmopolitan Vegas over the years. I enjoy being at the property. For whatever reason, there's always a fun environment whenever I visit whether it's for food, drink, gambling, or a combination.
If you don't mind playing less than stellar video poker games, you won't find a better experience than the Chandelier Bar. This bar easily has the best options for complimentary cocktails in Las Vegas. There are bartop games with better paytables but none come close to the boozing.
I stayed a couple of nights at the Cosmopolitan this week. Two complimentary nights in a terrace studio sounded like a great deal – even after taxes and fees.
Cosmo – What It Costs?
The room wasn't free. The Cosmopolitan charges a $50/night resort fee. On top of that, I paid $35 per night to upgrade to a Bellagio fountain view and it was love at 1,000th sight. The same terrace studio room with Bellagio view normally goes for around $175 before fees.
It's been years since I stayed at the Cosmopolitan. I loved almost every minute of the experience. Since this was a working holiday I spent a lot of time in the hotel room. If you follow me on Twitter or Instagram you probably saw a billion pictures and videos of the view above.
I'm normally not one for views but knowing I was smitten again. I spent way too much outside on the terrace just watching Vegas.
Covid-Cosmo
I've avoided the Cosmopolitan for the most part when visiting casinos for the past year. The younger crowd isn't too concerned about coronavirus. That's fine for them but I'd rather not mess around.
Guests were wearing masks for most of my visit except for the evenings. People get a few drinks in them and all hell breaks loose. Employees were another story. I never ventured to the casino and didn't see people cleaning the property.
A few highlights outside of the view. Momofuku was better than ever. We shared plenty of dishes and didn't run into a dud once. The restaurant is feeling the pain of limited capacity and rolling restaurant closures at the Cosmopolitan. That said, the staff was even better than the food.
Eggslut still makes the best bacon, egg, and cheese in Vegas. It's pricey but absolutely fantastic. Eggslut, and pretty much any trip for food, was accompanied by a visit to District Donuts for coffee.
CoronaBonus: No lines anywhere!
Good Eats! — Cosmopolitan Vegas
Someone recommended I try Sancho's Grilled Cheese from Lardo. The grilled cheese with burnt ends was so good I had it twice. This won't be the last time I visit Lardo.
I played a variety of slot machines because gambling is something to do in a casino. The Cosmopolitan Vegas has a huge variety of new games and I played lots of them. After a quick win or loss, I'd head back to the room. Sadly, there were more quick losses than wins. Oh well. Dems da breaks.
I think the Cash Machine and all Top Dollar slots are dead to me but that's a story for another time.
The Cosmopolitan is celebrating its 10 year anniversary throughout the year. You can read about it here. Stay up to date on promotions on the Decade of Mischief page.
The Cosmopolitan has been on sale for almost two years now. I hope whoever ends up buying it doesn't mess with it too much. On to the real news!

Las Vegas Quick Hits
Las Vegas Quick Hits
There's plenty of news in and around Las Vegas this week. Let's hop right to it.