Vegas News June 6, 2022
Cosmo Shuffle – Cosmopolitan Slowly Changing
A handful of executives at The Cosmopolitan quit last week. Read more here. I am certain we will see many examples of Cosmopolitan slowly changing over the next few months.
I don't get too involved in the corporate casino executive shuffle. In this case, I have one curiosity.
One interesting change is that the Chief Operations Officer at The Mirage, Niklas "Nik" Rytterstrom, is now the General Manager of the property. I'm not familiar with Rytterstrom but it will be interesting to see how he influences the operations of The Cosmopolitan.
Casino CEOs seem to have more influence on the culture of the casino but MGM Resorts may be a different monster. This is something I'll keep an eye on.
My Cosmo Experience This Week
My monthly visit to The Cosmopolitan was this week. My regular perks are starting to decrease as more people are visiting Las Vegas again. I still don't expect this to last much longer.
I have fewer complimentary nights and fewer rooms to choose from. My free play has also been reduced by 25%. These benefits are still 10x-15x other properties so I have no real complaints.
I paid $30/night to upgrade from a room to a Terrace Studio since my comp was for a room with two queen beds. The expense isn't optimal but really a bad price to pay since I need a room with a desk.
These casino visits are like a working holiday and the desk makes it feel more like a formal workspace. While not a Bellagio Fountain view, I've come to enjoy the southern view from the desk with New York-New York in the distance. The view at night from the terrace is pretty, even though it's not the Bellagio fountains.
Cosmo Was Packed On Tuesday
The hotel was packed at check-in on Tuesday and everyone (seriously, everyone) I spoke with said Memorial Day Weekend was the busiest they've seen in years. The line to check-in was long until after dinner.
The casino floor wasn't quite as busy. I had no problem getting a seat at Chandelier Bar to play video poker. I'm happy to report the booze options are still the same. I had Basil Hayden for one ticket and a Macallan 12 for two tickets.
Overall, the Cosmopolitan experience remains the same for now. This will eventually change as new systems are implemented.
One thing different that I did notice is that housekeeping never made it to the terrace. There was an empty cup and a couple of cigarette butts. There was also no soap or shampoo in the shower. I'm half sharing this so I don't forget to look for it next time.
I posted a bunch of pics on Twitter and Instagram if you're curious. I post much more on Instagram Stories than on either regular feed if you like looking at nonsense along with travel pictures.
Let's get to the rest of the news in and around Las Vegas!

Las Vegas Quick Hits
Quick Hits – Drama and Fireworks
Do you like drama? Check out this story surrounding the taco joint at Resorts World.
The Plaza will have Independence Day fireworks once again. Read more here.
Legacy Club at Circa will have a great view of the action and you'll have to pay for it. Read more here.
Caesars now allows you to pay for rooms with reward credits in advance of a visit. Read more here.
The (golf) Match took place this week at Wynn Las Vegas. You can read a Twitter recap here.
For the first time, Wynn sold tickets for The Match. The $250 ticket gave a limited number of people very close access to Tom Brady, Aaron Rodgers, Patrick Mahomes, and Josh Allen. While expensive, this is a pretty cool event to see up close if you can afford it. Just something to keep in mind for when the next edition is announced.
Station Casinos received permission to keep Texas Station and Fiesta Rancho closed for another year. I still expect them to reopen under new ownership someday. Read more here.
Unrelated to the closure extensions, Boulder Station has a new food court. Read more here.
Did you know parts of the new Top Gun movie were filmed in Nevada? Read more here.
I didn't realize people staying at Luxor ordered room service. Evidently, people did and it's going away. Read more here.
---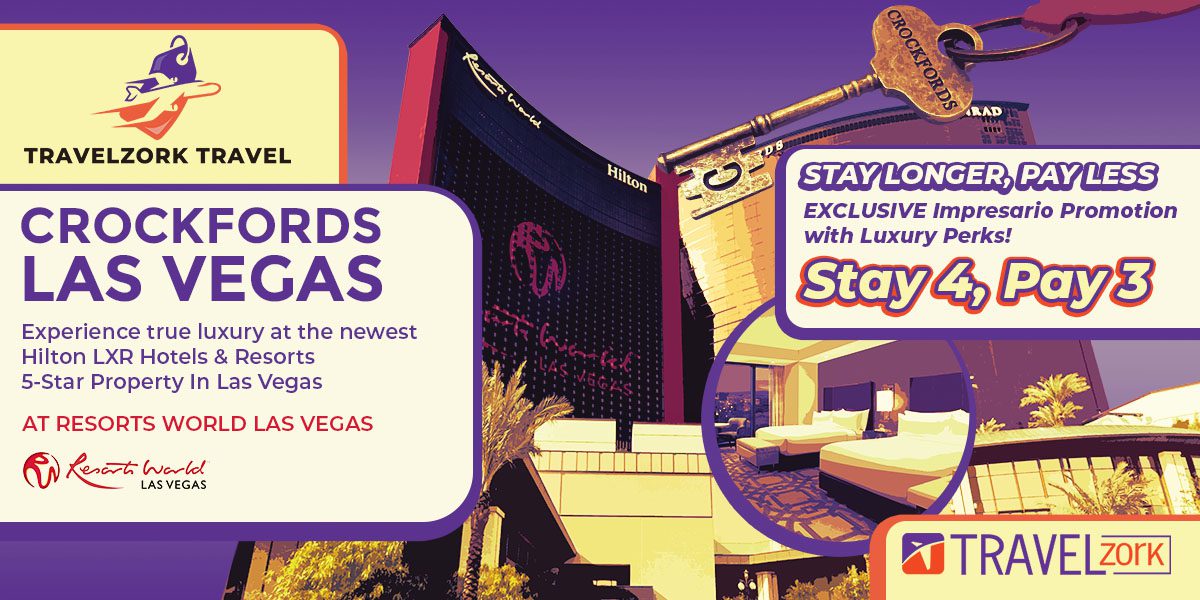 ---
Even More Quick Hits – Hiking, Museums, Test Kitchens, And More
---
Also, be sure to join the ZorkCast Group on FaceBook.
This is the Facebook group to continue the conversation from the ZorkCast podcast and TravelZork website. Feel free to start a conversation related to anything TravelZork or ZorkCast.
---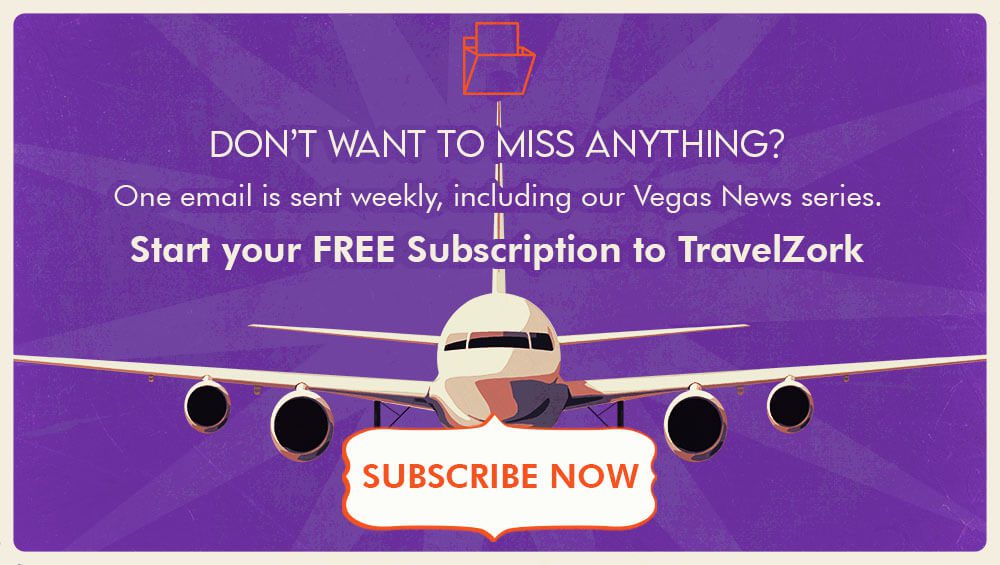 ---