Vegas News March 9, 2023
MGM New F1 Package
MGM was in the news for a few reasons last week. You already know about the MGM Rewards tier accelerator we slid into Vegas News before posting last week. This week? MGM New F1 Package.
The company also revealed that the Las Vegas Grand Prix grandstand seats in front of Bellagio are sold out. These seats were only available to those who also reserved a room at an MGM property in Las Vegas during the race.
MGM now has tickets for the Bellagio Fountain Club available in the same area in front of the Bellagio Fountains. The space is highlighted by all-you-can-eat and drink with food provided by Mario Carbone, David Chang, Michael Mina, Masaharu Morimoto, Bryan & Michael Voltaggio, and Jean-Georges Vongerichten.
It appears as though a three-day pass will cost over $11,000. Read more about the experience here.
This is one example of how Las Vegas representatives think the F1 race will have twice the economic impact than the Super Bowl in 2024 will. You can read about that here.
I'm probably more fascinated by the business of this F1 race in Las Vegas because it's so new to Las Vegas. I started watching F1 racing a few years ago and have really enjoyed it. There aren't many sports that happen when I wake up and drink my morning coffee.
Let's get to the rest of the news in and around Las Vegas.

Las Vegas Quick Hits
It feels like just yesterday that The Strat renovated its rooms. I don't think those updates were for all rooms. The owners, Golden Entertainment are updating just over 500 of the 2,400 rooms along with the hallways outside of the rooms. Read more from Golden's earnings call here.
While we're on the north end of the Vegas Strip, there's a real estate listing for a motel on the market near Circus Circus. Read more here.
We like to share how casino loyalty clubs are changing. Casino operators are always looking to get the most out of their guests (us). I found a business-to-business (B2B) article from a company looking to help casinos make more money from players. I find it helpful to understand how the machine operates so I can rage against it and find angles that work for me. Read that article here.
On this topic, we listen to casino earnings calls so you don't have to. We also listen so that you don't have to wait multiple years for the mainstream media to tell you certain things about how casinos operate. Read the latest example about casino operators running a tighter ship here.
Want to buy a house once owned by Siegfried and Roy. See the listing here.
If price weren't a factor, would you rather own Siegfried and Roy's house or the motel near Circus Circus? Drop a comment below.
The monthly Executive Summary of visitation from the Las Vegas Convention and Visitors Authority is always interesting. You can read it here.
The January report was particularly interesting with CES attendance returning to normal. Visitation was up 32.3% from 2022 but down 4% from 2019. Similarly, hotel room occupancy was up 19.8% but down 4.9% from 2019. However, the average hotel room rate was up 32.0% from 2022 and up 22.4% from 2019.
It continues to appear as though the economics of Las Vegas are changing more than visitation.
It appears as though a couple of people caught Legionnaires' disease at the Orleans. Read more here.
Adele fans might not be the sharpest slices of cheese. Read more here.
Cannabis Consumption lounges are approved. You can read details about them here.
I first saw a concert ticket payment plan for the When We Were Young festival. Evidently, this is spreading to Vegas Strip shows. Read more here.
The Viva Las Vegas Rockabilly Weekend is a blast if you like the music or not. The fans are super nice and the cars on display are rade. Read the press release here and visit the website for pics and info here.
Stanton Social at Caesars Palace Las Vegas is now open. Read more here.
If you prefer to avoid Caesars Palace Las Vegas, you can get many of the same menu items at Beauty & Essex inside the Cosmopolitan. Read more here.
Caesars is removing a part of the property nobody cares about. Read more here.
There's a women's golf event taking place at Shadow's Creek in May. Read more here.
Jeff Dunham is doing six more shows at the Zappos Theater inside PLANET HOLLYWOOD Las Vegas Resort. Read more here.
---
Also, be sure to join the ZorkCast Group on FaceBook.
This is the Facebook group to continue the conversation from the ZorkCast podcast and TravelZork website. Feel free to start a conversation related to anything TravelZork or ZorkCast.
---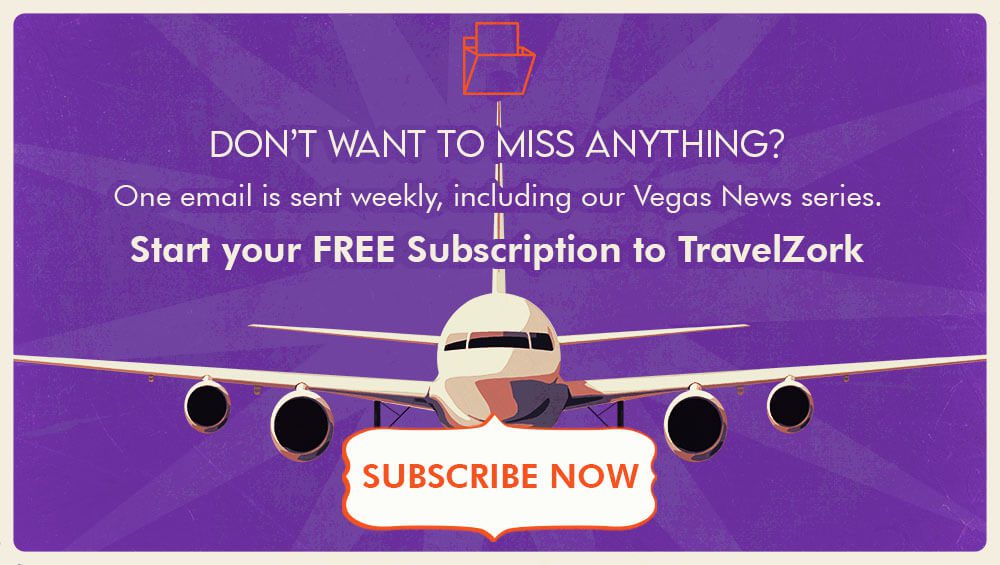 ---