Vegas News May 23, 2022
Latest Big Vegas News Story
We set up the latest big Vegas News story a week ago with our first Monday Vegas News. MGM Resorts is now operating The Cosmopolitan. Ta-Da! Also, look for lots of sports news in the Quick Hits section.
MGM didn't reveal anything new about how the company will operate the property. Here, you can see what we know about the changes we expect at The Cosmopolitan. ​​
You can read the press release with no useful information here. MGM has a list of FAQs that doesn't offer much new information here. You can read the Cosmopolitan FAQs here.
As you'd expect there's little new information with a lot of "coming soon." The two properties will mostly remain independent for the time being.
Return To Cosmo – Next Month
My next monthly visit will take place soon. I'm not sure what kind of room I'll have but I'll be nosing around to see if I notice anything interesting. My number one concern is whether or not I'll be drinking the same complimentary beverages.

Las Vegas Quick Hits
Quick Hits – Lots of Sports News
The Oakland A's somehow still haven't purchased land in Las Vegas but they've narrowed a potential baseball stadium location down to two sites. They've also teased Las Vegas enough that the government might help fund the new stadium. Read more here.
I've noticed little notes about Hard Rock in the past six months that lead me to believe that The Mirage renovations won't be happening as soon as the sale closes. You'll see another note towards the bottom of the blog post here.
Football and Raiders Quick Hits – Lots of Sports News
Allegiant Airlines has special travel packages available for anyone that wants to travel to Las Vegas and see their team play the Raiders. Pretty cool that the stadium sponsor is bringing fans to the stadium that will root against the home team. That's sarcasm. Read more here.
Anecdotally, nearly half of people at Las Vegas Raiders games are fans of the visiting team. That high demand resulted in sold-out games. However, not everyone showed up for the games. The Raiders had a 14.3% no-show rate to games even with the influx of visiting fans. Read more here.
You might remember this from last year but all of the visiting fans at Raiders games led to high prices for tickets on the secondary market. As expected, the ticket prices to Raiders games in this market were the highest in the NFL. Read more here.
While we're on the topic of football, Circa Sports announced its annual football contests. The total prize pool will be at least $12 million this year. Read more here.
Registration for the Circa contests must take place in person at one of its Nevada locations. Weekly selections can be made from anywhere by hiring a Nevada proxy service. There's a fee for the service but that's the price to pay for not living in the desert.
Even More Quick Hits And Quick Trivia – Las Vegas
Sometimes useless information can be interesting. Thanks to the tweet below we know how many Tier Credits Caesars Rewards members earned last year. Feel free to use this in a random bar trivia contest with friends.
Last year, our #CaesarsRewards members earned over 13 BILLION #TierCredits!@CaesarsWindsor pic.twitter.com/ou0TQenkSi

— Caesars Rewards (@CaesarsRewards) May 19, 2022
---
Also, be sure to join the ZorkCast Group on FaceBook.
This is the Facebook group to continue the conversation from the ZorkCast podcast and TravelZork website. Feel free to start a conversation related to anything TravelZork or ZorkCast.
---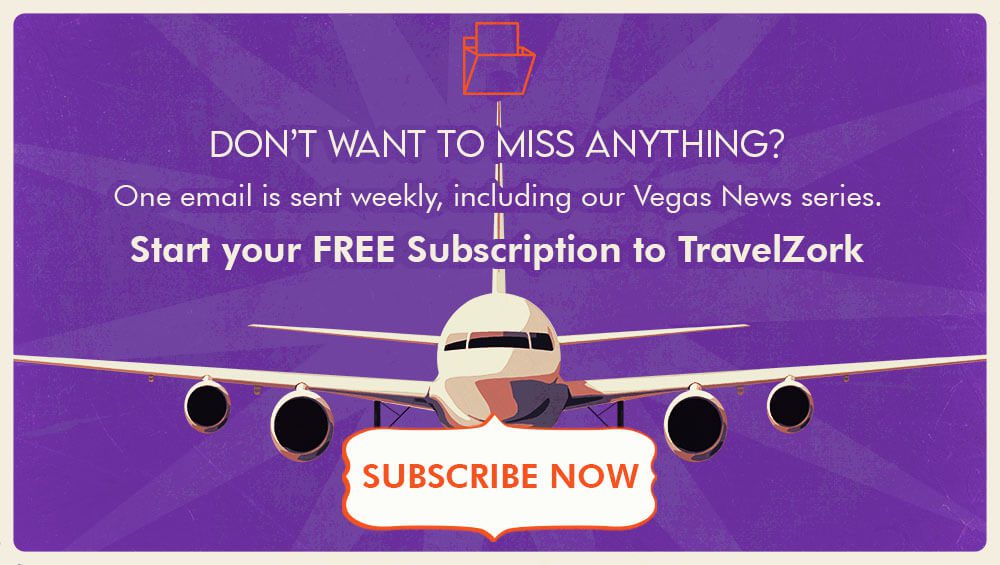 ---